With the final season of Mad Men upon us, the excitement continues to build as we all try and figure out what happens in the very end for our advertising anti-hero Don Draper. But of course with Mad Men's final season ending one of our favorite shows, this closure naturally brings sadness as well.
For those less familiar, Mad Men follows Draper and his career trajectory through the golden age of television, working for advertising agencies and then eventually becoming a lead partner for his own firm.
(Spoiler alert!)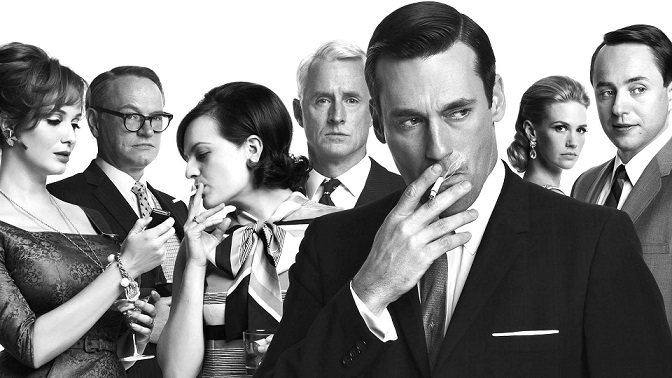 The past season has had Draper in a tight spot, though, as his own firm has virtually turned against him, with countless attempts to get him out of his ownership stake. But for those who have seen Draper in action, it's pretty obvious that he's not going down without a fight, doing whatever he must to maintain at least some control over the empire he helped build.
Rumors from the show's creators lead us all to believe that Draper and his cohorts are based heavily on some famous admen of the 60s and 70s, both in personality and creativity. And this is where the brilliance of Mad Men really shines. The show follows not only the advertising world, but also dissects the political and economic climate of the era. The show focuses on elements of history and relates those elements directly into the Mad Men timeline.
For those hoping to jump on board, below are the current ways you can watch Mad Men online.
Watch Mad Men Online:
Update 10/15/2015: Season 7B should be streaming on Netflix in early 2016.
Netflix: Currently Mad Men is on Netflix, as the service has the first 6 1/2 seasons (season 7 is technically divided up into 7A and 7B, with 7B on TV now) for instant stream, so if you're behind or haven't started at all, Netflix is a great place to start.
Amazon: If you're already through all the past episodes and want to watch the most recent season 7B episodes, you can watch Mad Men's final episodes on Amazon
 if you're willing to pay a few bucks for each episode.
AMC Online: AMC has the season 7B premiere available (set to expire at the end of June). After the first episode, it sounds as if you will need a cable login in order to stream Mad Men online through their service.
iTunes: Similar to Amazon Instant Video, iTunes has the most recent episodes of Mad Men as well, but each episode cost a few dollars to stream. And as with all Apple content, you can't Chromecast it or use other devices.
Sling TV: Newest player in the streaming game, Sling TV has an agreement with AMC to stream Mad Men, so you can catch the newest episodes live on Sling when they air.
Stream Man Men Online with AT&T TV NOW
You can watch all the latest episodes with a AT&T TV NOW subscription. Like Sling TV, the service streams live channels directly to your mobile device via its app for mainly iOS and Android devices. AMC is a part of just about every package offered by AT&T TV NOW incuding the basic packaage for $35 a month. Since, its owned by AT&T and we know how generous they are you'll not be charged for data when streaming via the service.
Mad Men is not currently on Hulu, Vudu or other streaming services
For the more traditional of all of us, Amazon has all the DVDs as well
. Some of the special features on these box sets are incredibly interesting as well, such as commentary on the shows, commentary on the era, photo galleries of the cast and crew, and discussing how they keep the show so true to its time.
For those with regular cable television, Mad Men airs on AMC at 10PM.
You can check out some Mad Men season 7 teaser below: