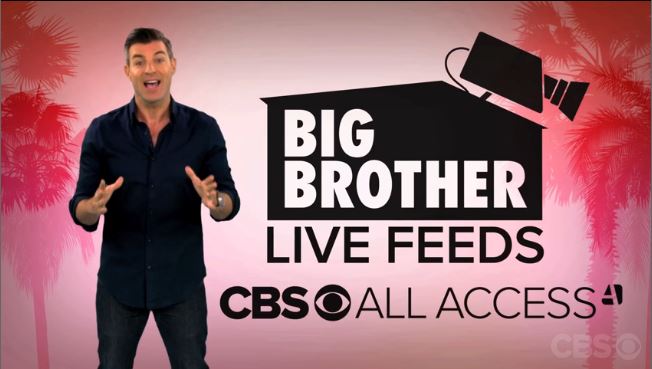 Big Brother Live Feeds are for those who want to stream the feed directly from the Big Brother house. The feed is hooked up to all the cameras around the house, and subscribers get to watch everything that's going on, on their computer or iOS/Android device. The great thing about the live cameras is that they keep rolling even after the CBS show has ended. Perverts probably have a field day, and we bet they do because the feeds are uncensored so that you can watch any part of the house. So, you'll be able to watch some of the defining moments in the game which CBS may probably never air. Fans also get to see spoilers many days ahead of the official show on CBS, i.e., you can watch the HoH endurance competitions, and the Veto competitions live, so you know what's going on.
Each year there are two Big Brother games, one is aired on CBS, and the only is exclusive via live feeds. So, it's like watching two separate shows. Now that you're interested in joining millions of another peeping Toms below is how you can get the live feed on your device.
Watch Big Brother Live Feeds with Paramount Plus
Big Brother Live Feeds are available in four different camera views, plus our favorite Quad View, which shows all four angles at the same time. You can also jump in between cameras that you want to watch or listen to a conversation by two or more housemates. You also benefit from a DVR feature which allows you to turn back the clock so to speak and watch any minute of the day from any camera you might have missed. So, now you'll not miss another important moment again. Plus, the chat feature allows you to chat with everyone watching the feed. CBS All Access costs $5.99 a month and with apps for iOS and Android devices you can watch live feeds from just about anywhere in the US!
Stream Big Brother Live Feeds via AT&T TV NOW
AT&T TV NOW live streams dozens of channels via its apps for iOS and Android devices starting at just $35 a month. While the service does not stream Big Brother Live Feeds, it does live stream a load of other shows like Arrow, Flash, The Walking Dead, etc. You can try the service free by clicking on the button below.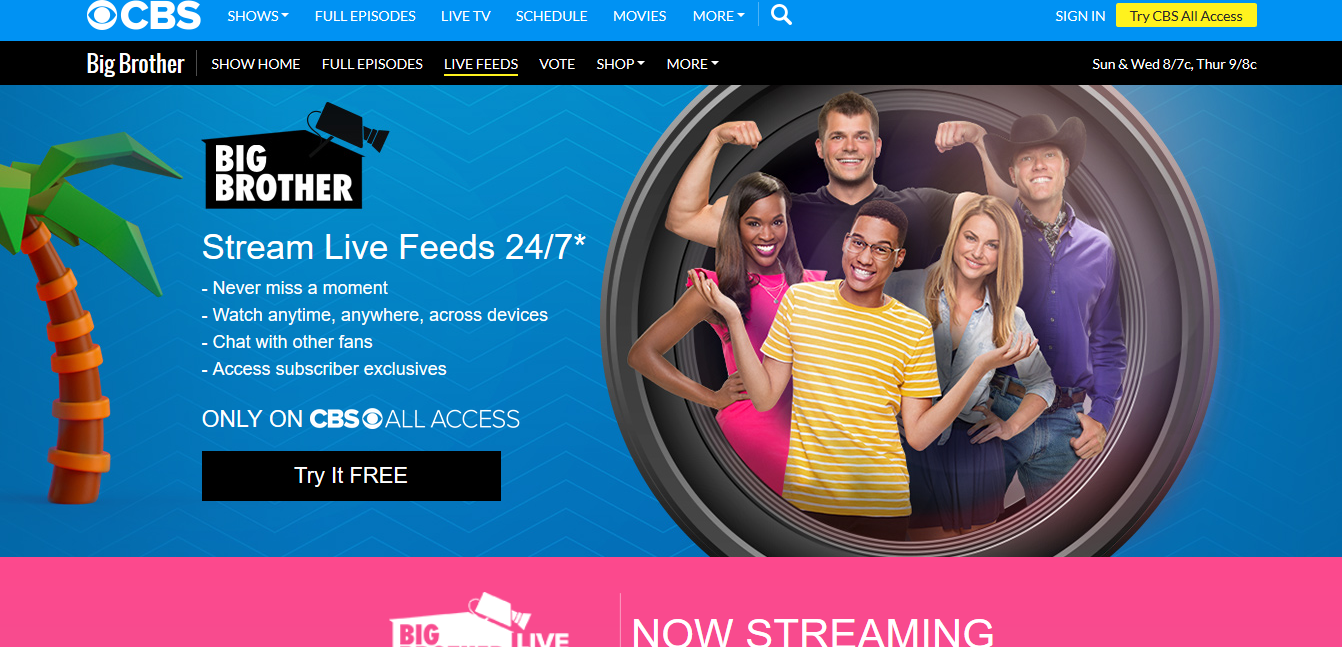 Live Stream Big Brother Live Feeds Online with Sling TV
Sling TV is one of the most established cord cutting services with apps for smart phones and tablet computers. So, subscribers can start by paying $20 a month which enables them to stream on the go. Unfortunately, Big Brother Live Feeds is not part of the package. Though there are many other reality television shows you can stream.
Other Methods of Streaming Big Brother Live Feeds Free
We have yet to find any free methods of live streaming Big Brother's Live Feeds. But even if you do run into a generous pirate allowing you to live stream for free be assured that it is illegal. Plus, being indicted for copyright infringement is not fun or cheap for that matter! So, we'd stick with streaming via the legal method described above.