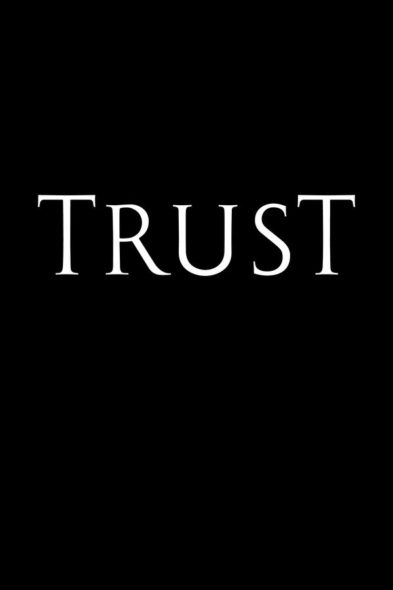 Trust is a television series set in 1973 and tells the story of an abduction. However, it is not the abduction of just about anyone but rather John Paul Getty III, the then heir to the giant Getty Oil. Apparently, J. Paul Getty played by Donald Sutherland does not want to pay the hefty ransom demanded by the kidnappers. What you end up witnessing is Mr. Getty the 3rd getting a taste of what life is really about. The show is written by Simon Beaufoy for FX and happens to be garnering a lot of positive reviews.
If stories of being filthy rich are something you're interested in, then this is a must watch. Below is how you can stream Trust online without needing to be rich!
Watch Trust Online Using the Official FX App or Website
One way to watch Trust for free is by using the official FX app and their website. However, while the app is free to download and the website can be accessed by anyone, the service is only available for cable subscribers. If you're not an FX subscriber, then this will not work for you. That said you can always use a cord-cutting service to live stream FX shows like Trust.
Live Stream Trust via AT&T TV NOW
AT&T TV NOW is one of the leading cord-cutting services offering dozens of networks available for live streaming including FX. Being able to stream FX means that you'll be able to stream shows like Trust, Fargo, American Horror Story, etc. That's, in addition, to literally hundreds of other shows on various other networks. Plus, you get to stream on a device of your choice thanks to apps for everything from iPhones to Android tablets and gaming consoles. The service starts at just $35 a month, but give it a shot for free by clicking below!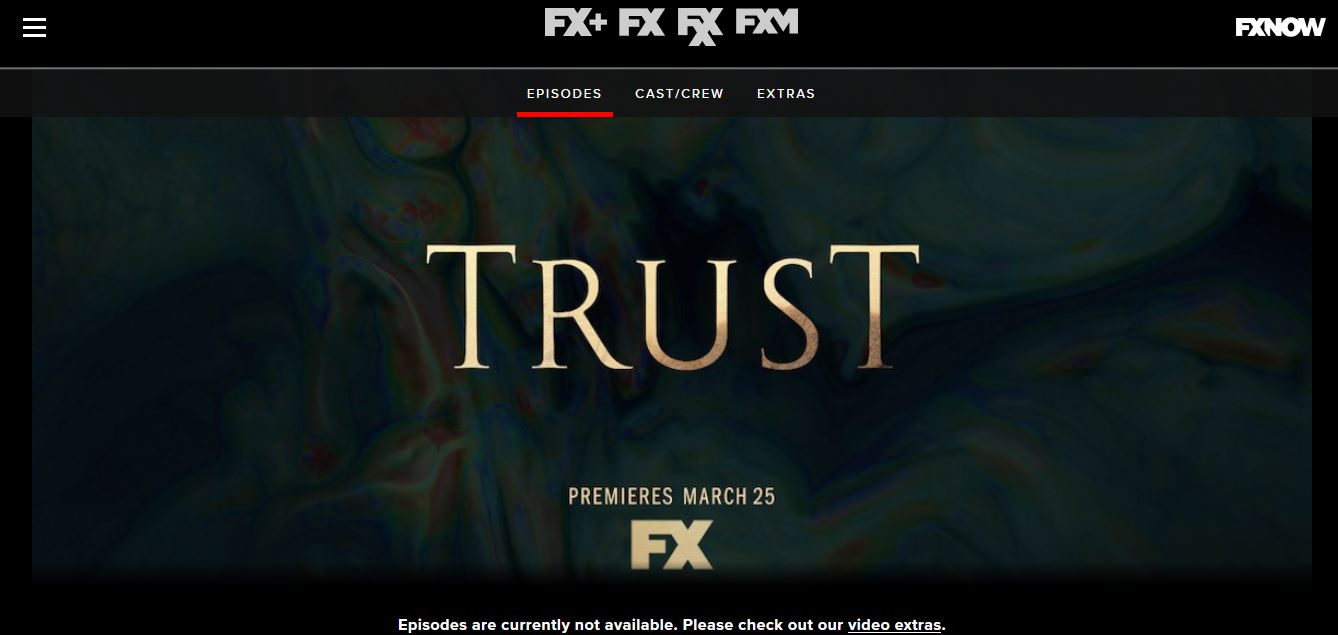 Live Stream Trust Online with Sling TV
Sling TV is another prominent cord-cutting service which live streams FX in addition to many other networks. Though while the service starts at a budget-friendly $20 a month, you'll have to upgrade over to the 'Blue' package to stream FX. But with it, you'll get to stream many other networks too. Plus, you can stream via a regular web browser or a selection of smart devices, and gaming consoles. The best way to decide if Sling TV is the best service is to try it out for 7-days free by clicking below.
Streaming Trust on Netflix, Hulu, and Amazon
Netflix will probably never get Trust, and that's just the way things have been for a long time. The reason behind this is that Fox owns both Hulu and FX so go figure!
Since Fox owns Hulu, it stands to reason that you should be able to stream all episodes just a few hours after they have aired on FX. Plus, if you have Hulu TV, you can probably stream it live too.
Episodes can be downloaded from Amazon Prime. Though unless you have a Trust in your name or probably some other way of making a lot of money the $2.99 per episode will come across as pretty steep.
Other Methods of Streaming Trust for Free
There are probably dozens of websites that stream FX and subsequently shows like Trust for free. But in most, if not all cases they are illegal. So, it's not a good idea to use these services as it can get you slapped with financial penalties and perhaps even jail time! So, unless you have a Trust in your name, there isn't a 'get out of jail' card for this!
Last Updated on by Exstreamist