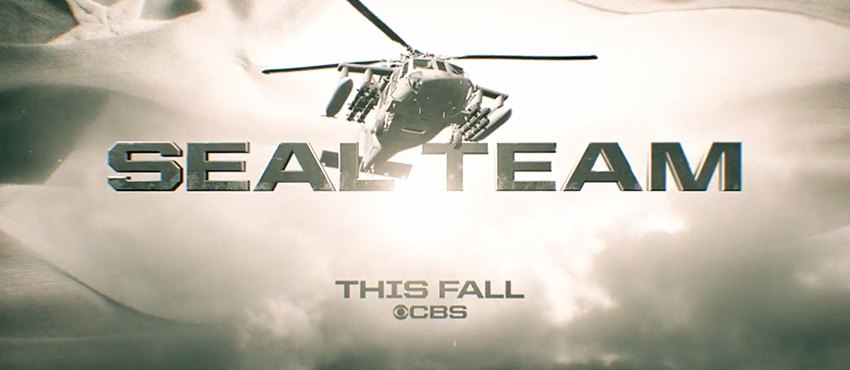 SEAL Team is a CBS drama created by Benjamin Cavell. The series follows an elite military unit of the United States Navy SEALs played by Max Thieriot, David Boreanaz, Toni Trucks, Neil Brown Jr., Jessica Pare and A.J. Buckley. Each episode sees the team preparing and planning to undertake a dangerous mission in some of the most troubled parts of the world. While the outcome of each mission is predictable the story is well written. Rotten Tomatoes gave it a 69% rating while Metacritic gives it 57 out of 100.
If you are into military dramas that end with the good guys taking out all the bad guys even on an awful day, then you certainly can't miss SEAL Team. Below is how you should go about streaming Seal Team online.
Watch SEAL Team Live with CBS All ACCESS
CBS All ACCESS is without a doubt one of the best ways to stream shows like SEAL Team live, 9JKL, The Talk, etc. The service gives subscribers access to past and present episodes of all CBS shows which is not bad for $6 a month and no long-term commitment. Plus, they have apps for iOS and Android devices so you can practically stream on the go! That said it's not a cable replacement, but if you're looking for one, then there are other services worth considering.
Live Stream SEAL Team Live with AT&T TV NOW
AT&T TV NOW is a cord-cutting service run by AT&T with CBS as part of its lineup of channels. The service starts at $35 a month, and you can live stream shows like SEAL Team live whenever it's aired. Additionally, you can also watch a load of other channels like AMC, BBC America, ESPN, etc. Thanks to a wide selection of apps for iOS, Android, Chromecast, etc., subscribers can stream their favorite shows on the go!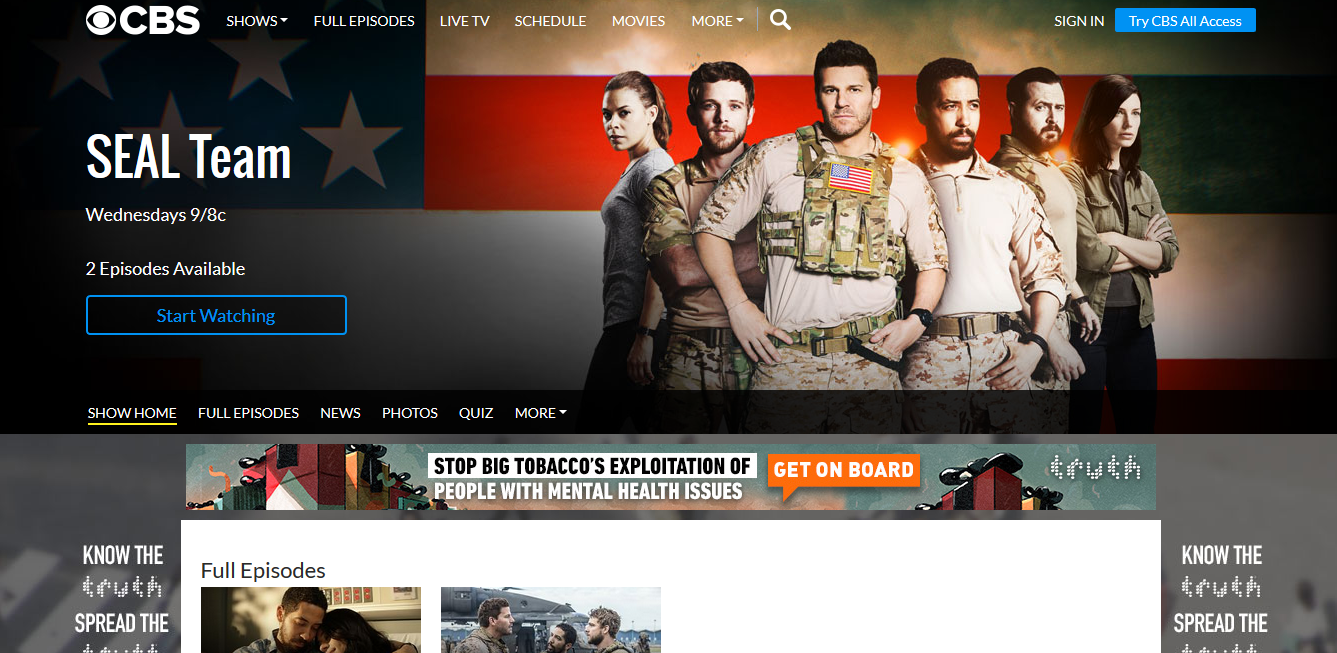 Live Stream SEAL Team Online with Sling TV
Sling TV streams dozens of channels live via a couple of apps for Android and iOS devices amongst many others. Though they currently don't stream CBS, subscribers to the service can still watch literally hundreds of top rated shows, live sports, and news which is not bad for a service starting at $20 a month. Give it a shot for free via the link below.
Streaming SEAL Team on Netflix, Hulu, and Amazon
If you are a Netflix subscriber, then reconsider your options because you won't be able to stream SEAL Team anytime soon. As a matter of fact, things don't look good for loyal subscribers who want to watch CBS shows via Netflix even in the near future.
Hulu does not yet have SEAL Team available for steaming. We are not sure why that's the case but will update you when it becomes available for streaming.
Amazon Prime has all the episodes of SEAL Team available for download. The pilot and bonus episodes are free while the others cost $2.99.
Other Methods of Streaming SEAL Team Online Free
When it comes to shows like SEAL Team anyone watching it for free means they are breaching US Copyright law… not exactly patriotic. Now that does not mean that you'll see a team of SEALs knocking down your door, but maybe the FBI may see you as a person of interest. At best if you're lucky, they could let you go after paying a hefty fine. Either way, it's better to lay low and not attract this type of attention!