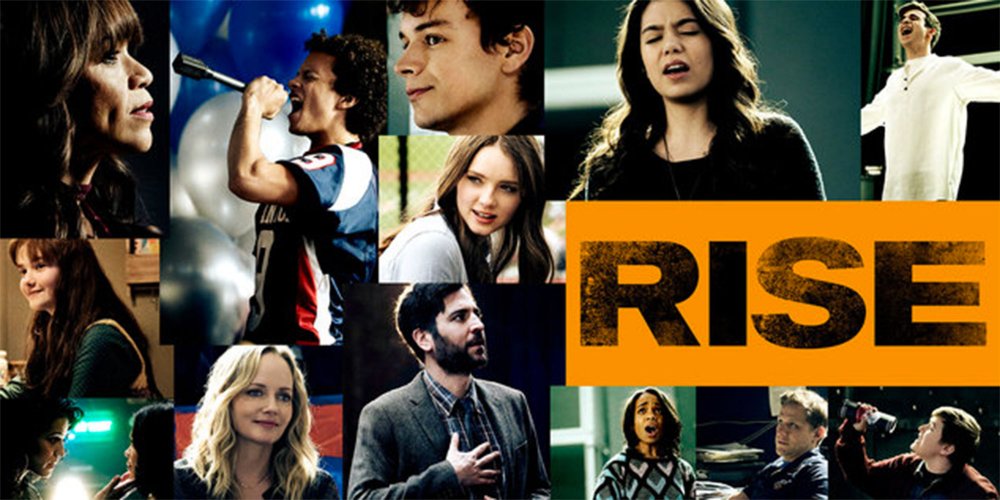 Rise is an American drama on NBC created by Jason Katims and Jeffery Sellers. The show is based loosely on the life of Lou Volpe, and the theater drama played at Harry S. Truman Highschool in Bucks County . NBC ordered the pilot for the show along with The Brave making both the first regular series commissioned by the network. It is a musical drama consisting of various twist and turns which are perhaps as artistic as the colorful characters.
If you are into musical dramas, then this one is worth watching. Below is how you can stream Rise live online.
Watch Rise Online Using the Official NBC App or Website
You can live stream Rise for free via the official NBC app available for iOS and Android devices. You can also log into the website with your subscriber credentials to stream the show. That said both the app and the website apparently require that you're an NBC subscriber. However, if you're not an NBC subscriber and would still like to stream Rise, then consider the cord-cutting services below.
Watch Rise via AT&T TV NOW
AT&T TV NOW helps fans of NBC shows like Rise cut the cord and stream on the go. Owned by AT&T you only pay $35 a month but with it, you get to stream dozens of other channels like CNN, ABC, AMC, Discovery, etc. So, you're not limited to streaming just one show. Plus, with apps for just about every mobile device in existence you and your family can stream on the go essentially cutting the proverbial cord without fear. Try the service free by clicking on the button below.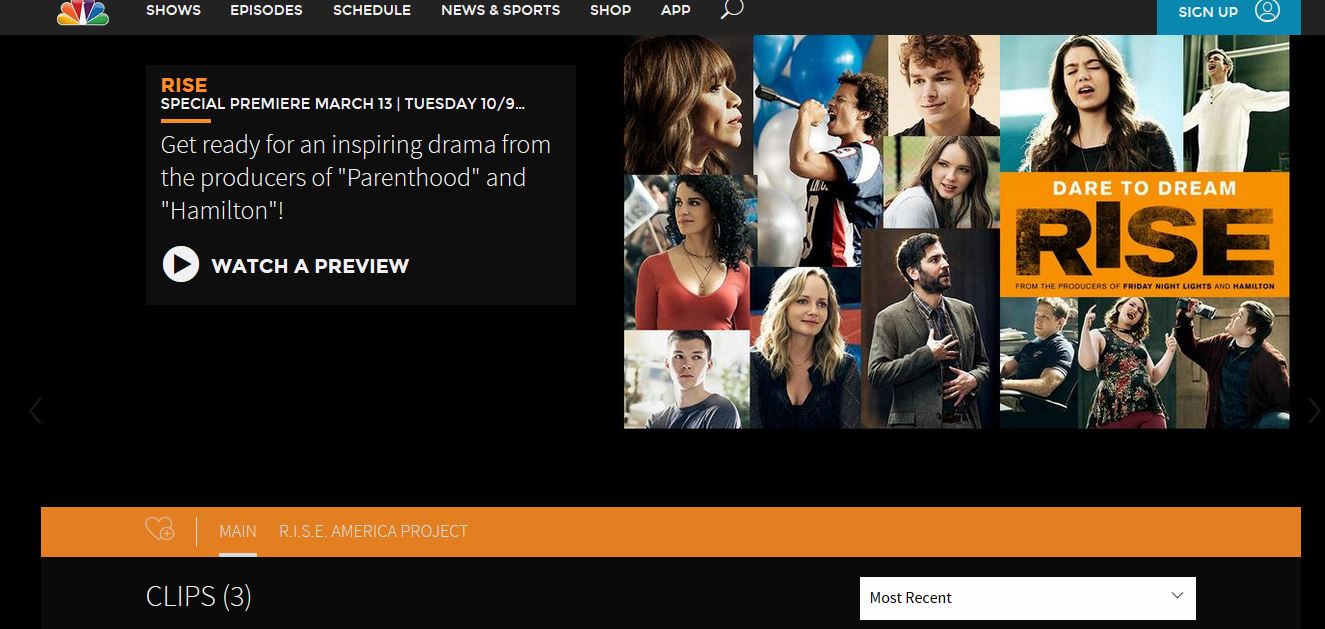 Live Stream Rise Online with Sling TV
Sling TV is another service which helps you cut the cord and stream shows like Rise from any device. The service starts at a mere $20 a month, but with it, you get to stream dozens of shows and networks. No long-term commitment means that if you're only watching rise simply unsubscribe when the season ends. You can also choose to upgrade to a more premium package which still costs far less than conventional cable television.
Streaming Rise on Netflix, Hulu, and Amazon
We expect that Netflix will get Rise, but it seems highly unlikely. Netflix has not received many of the new shows that debuted on NBC as of late.
Hulu, on the other hand, may end up getting episodes of Rise as soon as they air. We say this because Hulu has so far received the most love from NBC.
Amazon Prime allows fans of Rise to download episodes of the show. However, expect to pay a wallet-busting $2.99 an episode.
Methods of Streaming Rise for Free
The problem with free streaming services is that they are illegal, but that's the least of your worries. These websites bombard you with everything from porn pop-ups to viruses. Plus, since its illegal, you stand to get fined for copyright infringement. Our advice is to steer clear of any website that has the words "free" and "streaming" in one sentence.
Last Updated on by Exstreamist