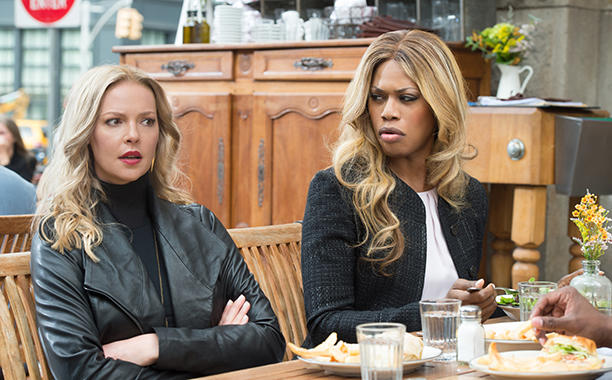 Let us start out by saying that anyone and everyone who watches Doubt is part of broadcasting history! We kid you not because this show is significant for two reasons the first being that it stars the beautiful Katherine Heigl and the second is that there is a transgender actress Laverne Cox. It is the very first broadcast series to have a regular transgender actress and we as Americans are proud of it. Now back to what the serial is all about which is mainly courtroom drama with Katherine Heigl playing a defense attorney along with Steven Pasquale. That's as much as we can reveal without putting out a spoiler alert! And we know much you guys hate spoilers.
If you love courtroom drama and would like to be a part of broadcasting history then below is how you can stream Doubt online.
Watch Doubt Online Using the Official Paramount Plus App
Doubt is one of the many serials that CBS is proud of and like everything the broadcaster is proud of you'll have to pay to watch every episode. That said the easiest way to watch episodes of Doubt officially is via the All Access app. Once the app is downloaded and installed on your smart device just enter in your subscriber credentials and you're all setup to start streaming. If you hate having to deal with a crusty old cable service provider or don't even have a television then you can get access for $6 a month. So, how you decide to stream is entirely up to you.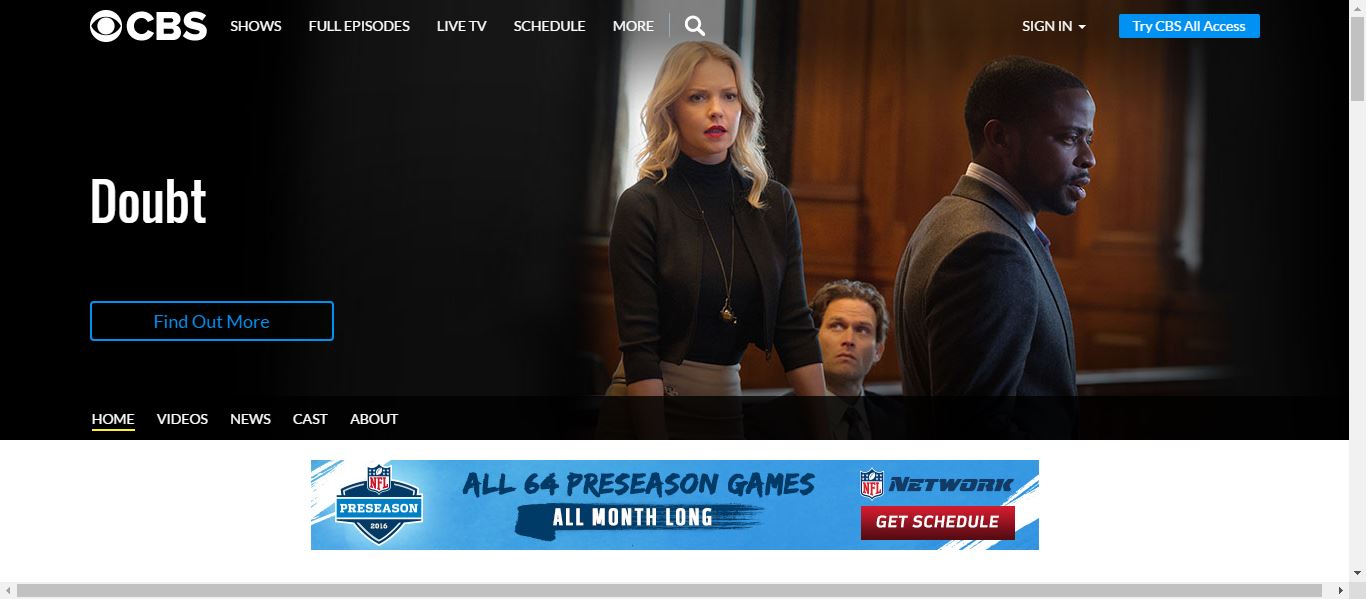 Streaming Doubt on Netflix, Hulu, and Amazon
Currently, there are no immediate plans or no formal announcements by CBS if the serial will be available on Netflix. That said CBS and Netflix have not been seeing eye to eye lately. But there is a good chance that you'll start seeing episodes and then eventually the whole season available for streaming on Hulu because that's just the way CBS has always worked with Hulu. But we will continue to keep you updated.
We can almost say with certainty that you'll be able to download episodes of Doubt in Full HD from Amazon Prime. However, we tend not to prefer or maybe recommend Amazon Prime to the less fortunate reading this article because it's expensive. $2.99 an episode can end up costing your entire day's wage if you want the whole season which not what we recommend you spend. But then again it's Full HD and will give you a rare opportunity to push those pixels on that brand new smartphone to its limits.
Other Methods of Streaming Doubt Online?
At the moment the above methods are as good as you can get. We don't support using websites known to carry pirated content and indeed no so-called free streaming websites. Piracy is a punishable crime similar to selling crack! So the jail time is pretty darn long, and you could be in with some dreadful people.