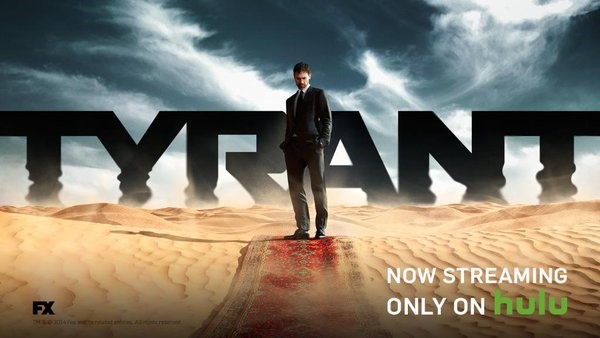 Tyrant is a television series which if you've not guessed it yet is about a Middle-Eastern tyrant named Bassam Al-Fayeed. Created by Gideon Raff each season consists of around ten episodes which are aired exclusively on FX.
As mentioned above Bassam also known as "Barry" his American name has been running from his past and landed up in the US as a paediatrician. He is married, has a son and daughter and has no wish to take on his family business (being a tyrant). Though he is compelled to return to his country for something as innocent as his nephew's wedding but as soon as Barry arrives, he's drawn into a popular revolution against the family. That leaves Bassam or Barry as we like calling him to use his remaining influence to guide the now somewhat unstable Jamal, who is the new President to avoid a bloody conflict.
If politics, the middle east, and bald men are your thing, then you'll enjoy Tyrant. Below is how you can watch Tyrant online for free!
Watch Tyrant online via the FXNOW app!
FX has an official streaming app but to start streaming you need to be a subscriber to their cable television channel.You have to log in with your credentials or with someone else's with their permission.  Once you've logged in you're treated to not just Tyrant but lots of other shows which can be streamed directly to your iOS and Android devices. You can also stream the channel live via your browser.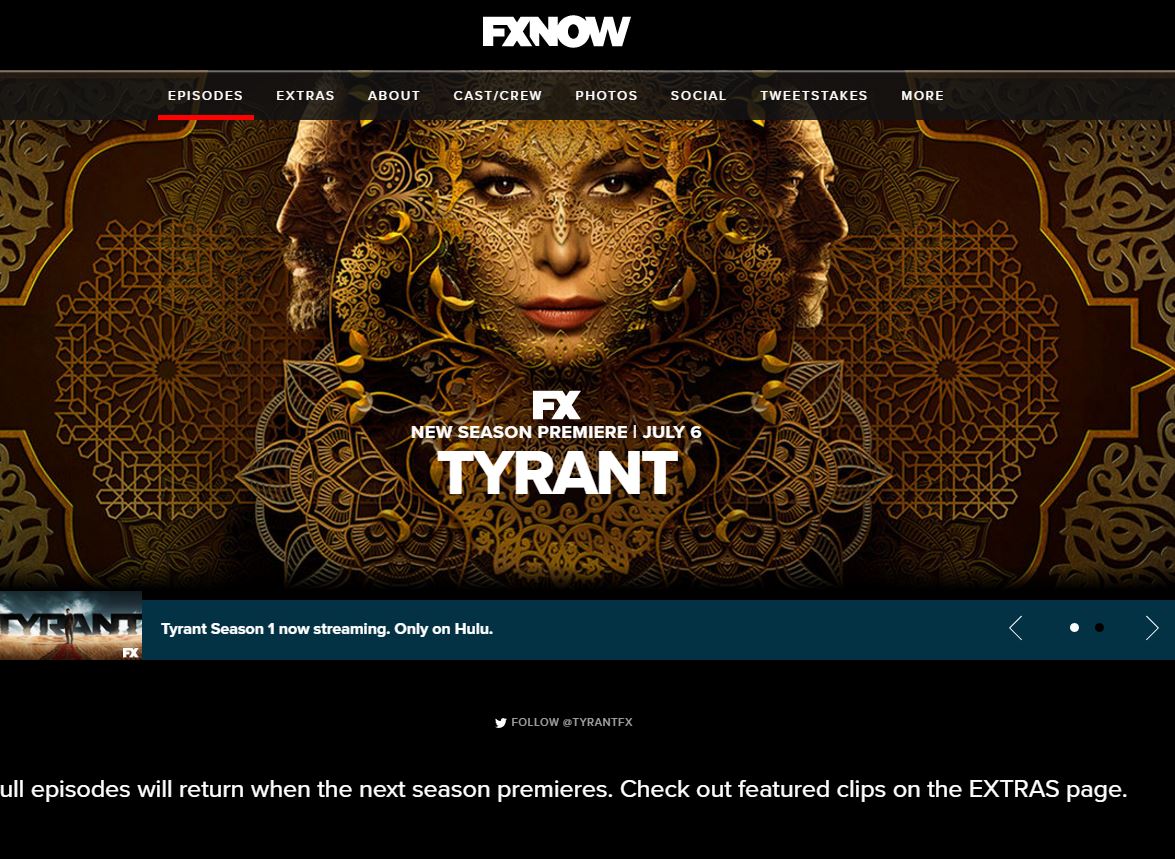 You can watch Tyrant live online with Sling TV
Sling TV is a cable alternative and works exactly like your cable service provider does except for the fact that you don't need a television. When you sign up for Sling TV, you get access to FX which is live. That means you just need to tune into FX when Tyrant is showing to stream it live. The great thing about Sling TV is that for $19.99 you get access hundreds of programs, and if you're streaming FX dozens of upcoming episodes for free and on the go thanks to Sling TV's iOS and Android app.
Head over there now to check it out and sign up for the free seven day trial.
Watch Tyrant on Hulu?
Well since FX is owned by Fox who partially owns Hulu it's pretty much common sense that you'd find at least past seasons and two-week old episodes of Tyrant. However, when we checked Hulu.com, we only found the first season of Tyrant and no episodes from the second season. We are inclined to think that FX will not undercut its own profits by showing it on Hulu at least not when the season is underway. So, you can expect to watch Tyrant online on Hulu but only once the season closes or reaches the half way mark. That means no live streaming or day old episodes for you!
Can I watch Tyrant online for free at foreign websites?
If you've found the websites and are using them then good luck avoiding getting sued for copyright infringement. If you've just heard about them, we would advise against streaming for free!