Seinfeld Original 'Comedians in Cars Getting Coffee' Coming to Netflix
|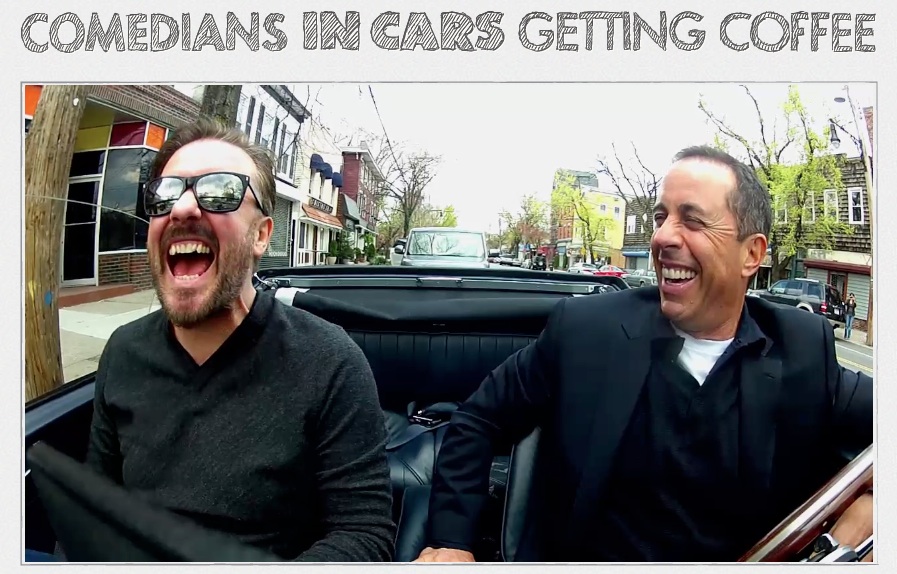 Seinfeld is coming to Netflix!
OK… more like, Seinfeld's 'Comedians in Cars Getting Coffee' is coming to Netflix, but that's still pretty exciting, right? The series that previous has aired on Crackle and comediansincarsgettingcoffee.com is coming to Netflix, according to a recent report by Variety.
The series is best described by the name itself, with, you guessed it, comedians getting into a car, driving said car, getting coffee, then getting back in the car. The conversations between Jerry Seinfeld and the featured comedian are the major highlight, with a star-studded guest list including Norm MacDonald, Steve Martin, Ricky Gervais, and President Obama.
This might be a slight blow for Sony-owned Crackle, which hasn't yet grabbed as much press for its content as other streaming services. While the streaming service is free, the ad-supported nature of the service hasn't found mass appeal in the digital age.
This is definitely a big win for Netflix, with the deal including all the past episodes of the series as well. No word as to whether or not this means Seinfeld's website or Crackle will lose rights to streaming the show individually. Netflix has been making a lot of moves towards capturing the exclusive rights to shows to draw in more subscribers.
The rumored transition date for this deal is late 2017, so keep your eyes peeled. For now, it is well worth watching the series through its current options.