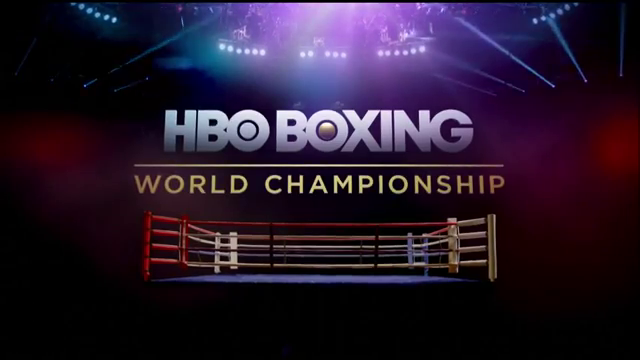 HBO World Championship Boxing originally premiered in January 1973 which means that it has apparently aired many landmark boxing events. Over the years HBO may have changed the format of the show, but it continues to feature some of the best matchups in the world of Boxing. Interestingly the first event was between George Foreman and Joe Frazier in Kingston, Jamaica. Frazier, as we all know, was defeated in the second round of the fight. George Foreman picked up the world heavyweight title. Other famous matches include the so-called Rumble in the Jungle in which Muhammad Ali regained the heavyweight championship title from the Foreman. The event took place in Kinshasa, Zaire. The show also broadcast the final fight between Joe Frazier and the immensely popular Muhammad Ali.
Almost every boxing fan knows that HBO World Championship Boxing is the gold standard in the industry. It is also the reason why they never miss it! However, if you happen to be out a lot, below we look at how you can stream HBO World Championship Boxing online for free.
Watch HBO Online Using the Official HBO Go or Now App
The HBO Go and the HBO Now app are two official options for streaming HBO World Championship Boxing online. The difference between the two apps is in the way you signup to use them. The 'Now' app does not require that you have a cable subscription to HBO, just pay around $15 a month, and you have access to all of HBO's content including boxing. The 'Go' app allows you to stream HBO World Championship Boxing as well as numerous other programs for free, but you'll need to be a cable subscriber.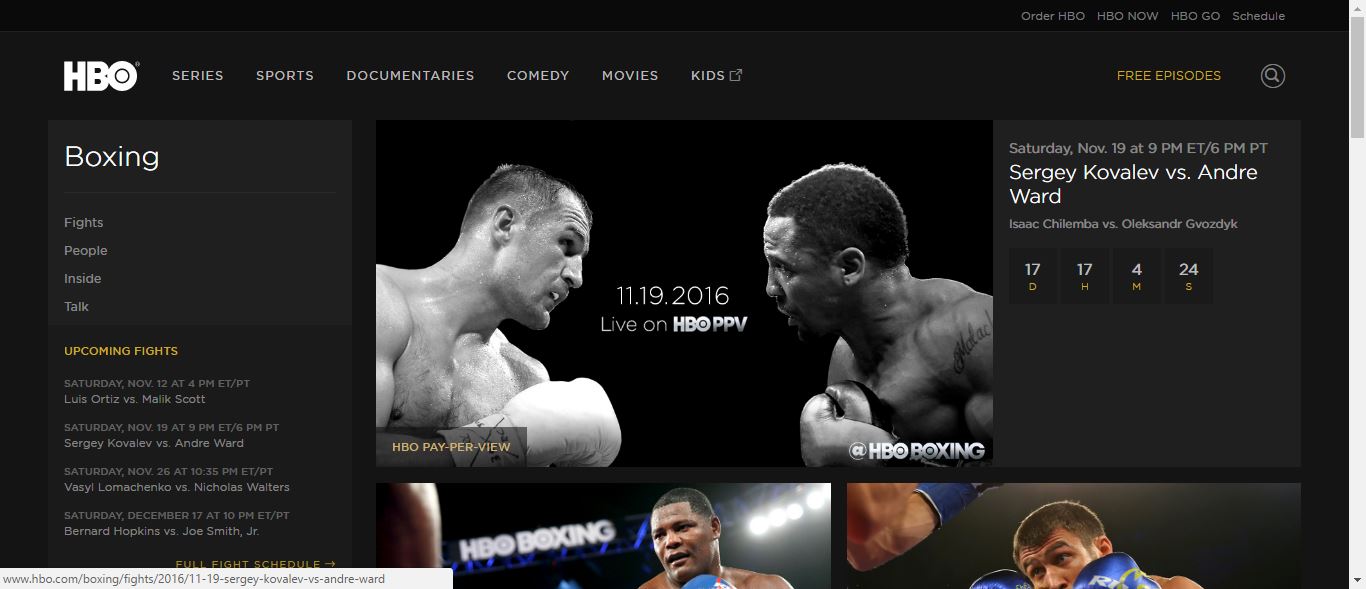 Live Stream HBO World Championship Boxing Online with Sling TV
Sling TV opens sports fans up to a world of sports including the Boxing, NBA, MLB, WNBA, etc. Sling TV works a lot like a regular cable subscription whereby you can live stream channels but to a mobile device of your choosing. The Sling TV app is compatible with iOS, Android, and Chromecast devices with support for new devices updated fairly regularly.  A Sling TV subscription starts at $20 a month which includes twenty-five plus channels. However, to stream HBO, you'll need to add it to your subscription for $15 a month. That said its still a lot cheaper than regular cable especially considering that you'll be streaming premium channels such as ESPN, Fox Sports, Syfy, AMC, etc.
Streaming World Championship Boxing on Netflix, Hulu, and Amazon
World Championship Boxing is not available on Netflix or Hulu for that matter. But then again you'll not find any of HBO's content on either Netflix or Hulu. However, some pretty classic boxing matches can be rented on DVD!
Amazon Prime did strike a deal with HBO to make old seasons of shows and episodes available for download. However, it seems as though the deal did not include HBO's World Championship Boxing.
Other Methods of Streaming HBO World Championship Boxing Online for Free
We are positive that there is no legal way for you to stream World Championship Boxing online for free. However, there are illegal streaming methods, but those will get you penalized by the law. So, unless you're contemplating spending some time in jail, we'd ask that you either use HBO GO or Sling TV!
Last Updated on by Exstreamist