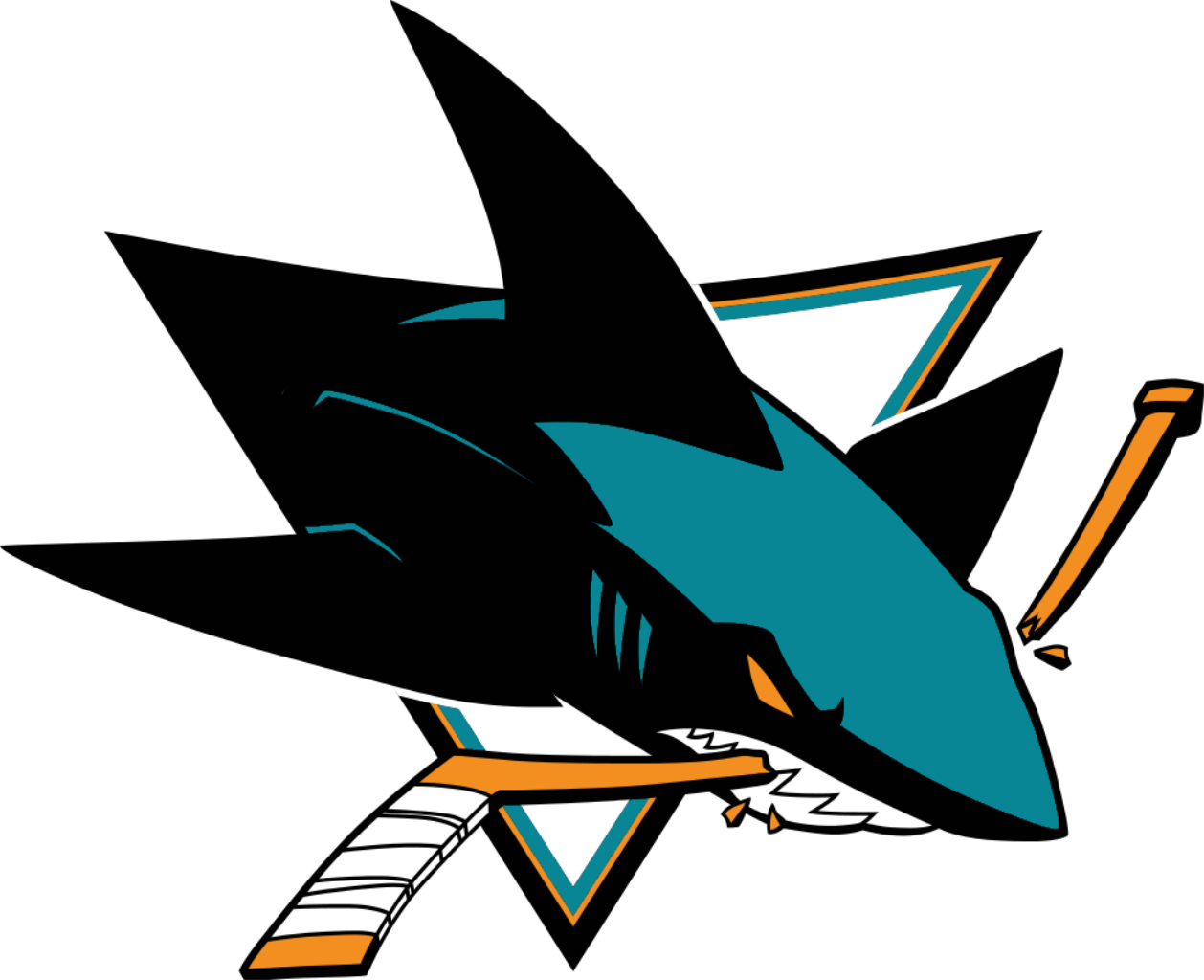 The San Jose Sharks are members of the National Hockey League's Pacific Division. The Sharks play all their home games at the SAP Center which many fans refer to as the 'Shark Tank,' not to be confused with the show!
Whether you love the Jaws theme played each time the Sharks step on the ice or think the "The Chomp" gives you a good workout, we label you as a fan! And as all fans should know below is how you can and maybe should stream the San Jose Sharks online! The Sharks share a division with the Flames, Oilers, Coyotes, Kings, Ducks and Canucks.
Live Stream the San Jose Sharks Online with Sling TV
Sling TV is a live television streaming service for smart devices. The service live streams channels like ESPN directly to your mobile device or smart TV via the accompanying Sling TV app. So, for Sharks fans this means that they can live their favorite team whenever they are playing via ESPN or NHL Network. Also, you don't have to pay a lot for it with the basic package starting at $20 a month and which includes ESPN by default in addition to dozens of other channels such as AMC, Syfy, Bloomberg Television, etc. The app is compatible with just about every iPhone and Android device out there so you can stream the Sharks regardless of where ever you may be.
Live Stream the Sharks with DIRECTV NOW
Fans of the Sharks don't need to stick around at home to watch their team play with a DIRECTV NOW subscription. Starting at just $35 a month AT&T also throws in free streaming as an extra measure to ensure that people stream all the Sharks games perhaps. The service's app ensures that you can stream on your iPhone, iPad and Android device on the go! Take the service for a free spin by clicking on the button below:
Try DIRECTV NOW Free for 7 Days
Watch the San Jose Sharks Online Using the Official NHL GameCenter Service
The San Jose Sharks know how to put on one hell of a show even if they don't always end up winning. The entertainment value alone means that you wouldn't want to miss a single live Sharks game which is why the official GameCenter service comes highly recommended. Whether you're at the office, in the shower or on a romantic date the GameCenter service allows you to stream the sharks live for just $100 a year. You can also stream every preseason and regular season game for $24.99 a month or $131.49 a year! We almost forgot to mention that the service's app is compatible across iOS, and Android which makes mobile streaming possible!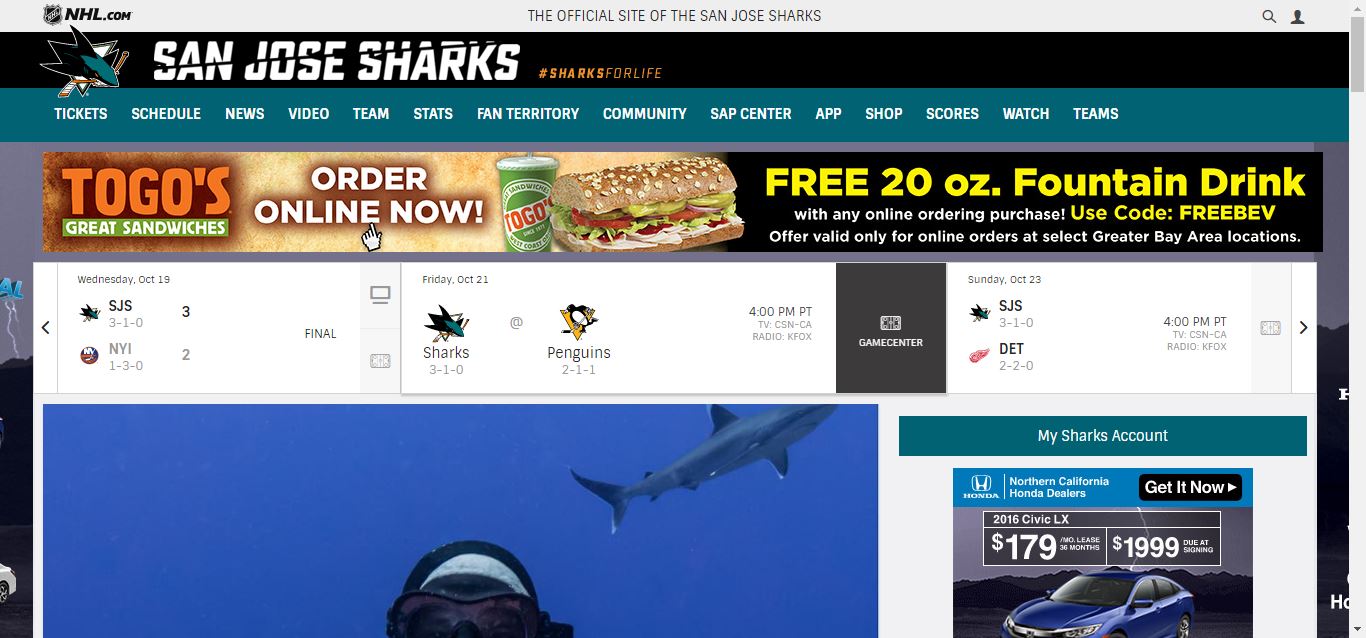 Stream the San Jose Sharks with the PlayStation Vue
The PlayStation Vue is for people who don't particularly like Sling TV because it's not backed by a big name brand like Sony. However, with the PlayStation Vue, you can stream dozens of channels including ESPN which means that yes you will be able to stream the Sharks live online as well as every other NHL franchise. That said the price of buying a service by a big name brand is 2x the norm which in this case starts at $40 a month.
Other Ways of Streaming the San Jose Sharks Online Free
Free methods are often illegal methods and being the legit site that we are its impossible for us to recommend so called freebies. That said if you can't afford a legal live stream service don't take the illegal route because it will only end up with you in prison since public defenders are not exactly on your side!