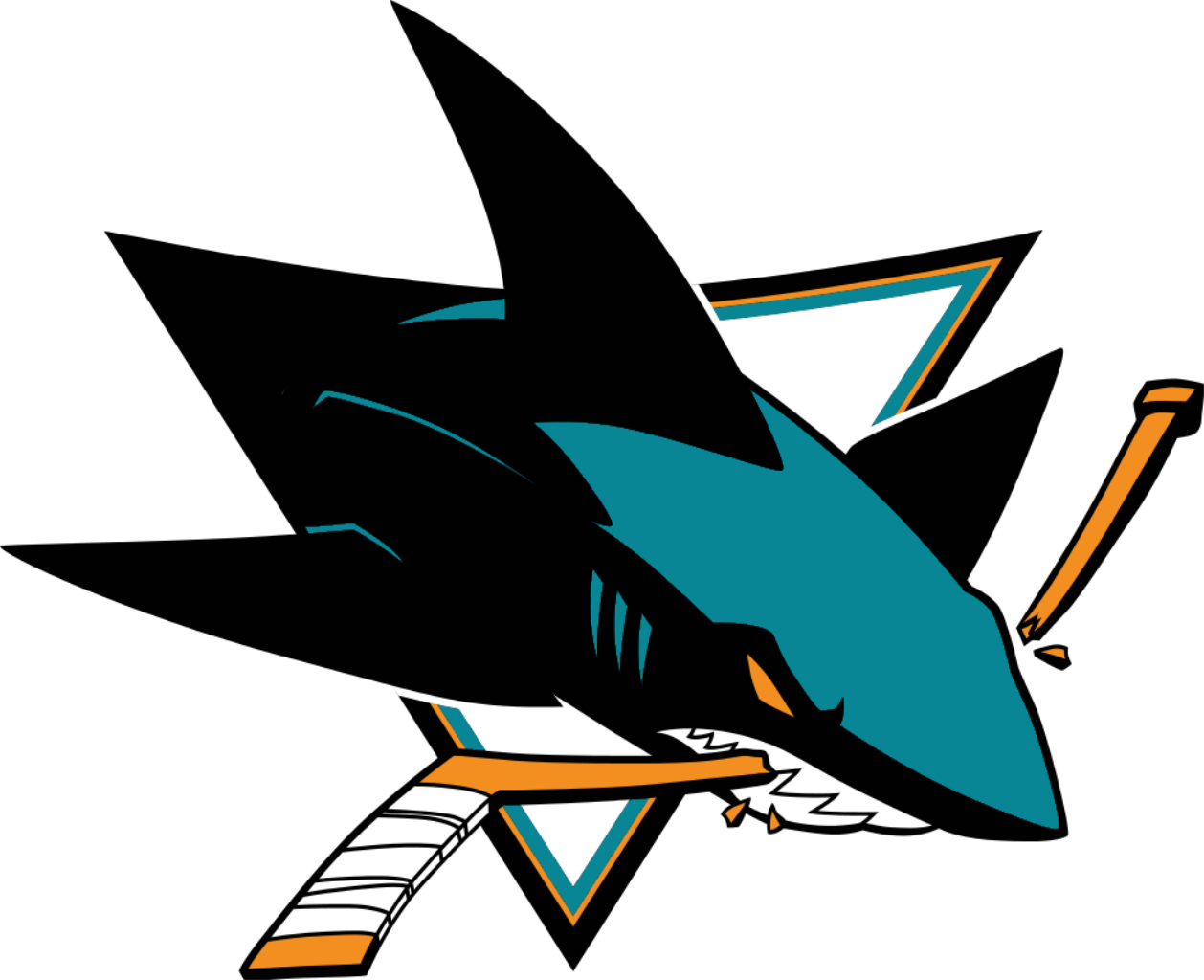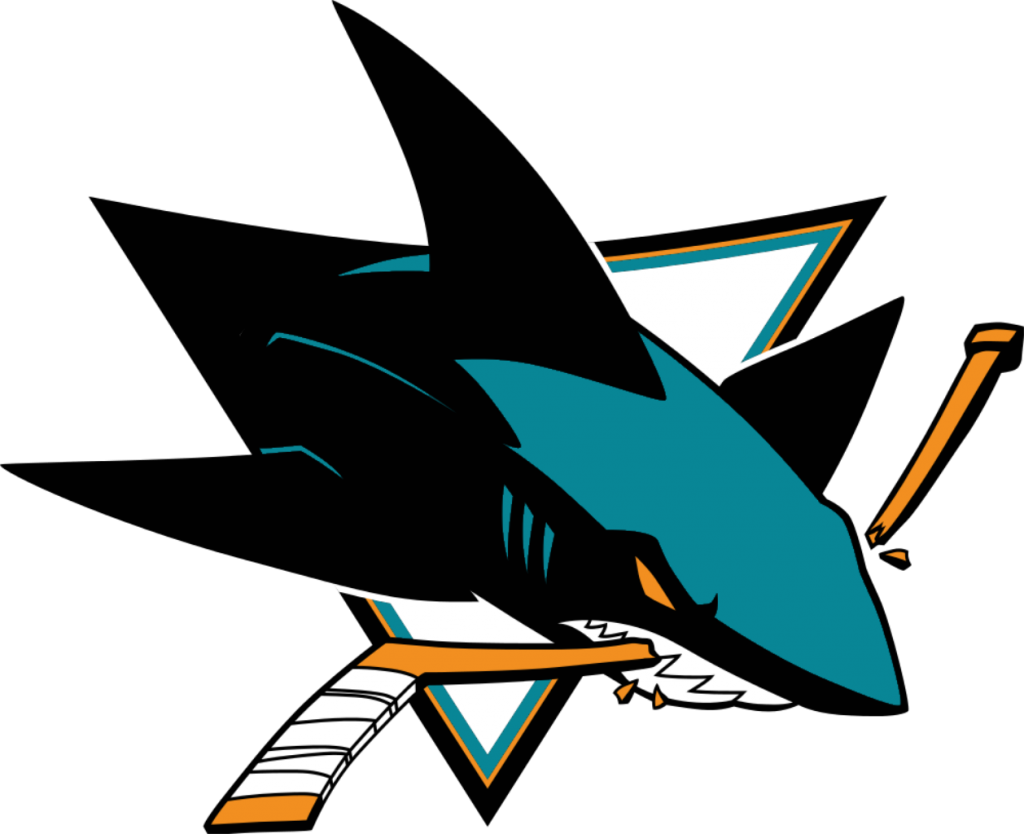 The San Jose Sharks are members of the National Hockey League's Pacific Division. The Sharks play all their home games at the SAP Center which many fans refer to as the 'Shark Tank,' not to be confused with the show!
Whether you love the Jaws theme played each time the Sharks step on the ice or think the "The Chomp" gives you a good workout, we label you as a fan! And as all fans should know below is how you can and maybe should stream the San Jose Sharks online! The Sharks share a division with the Flames, Oilers, Coyotes, Kings, Ducks and Canucks.
Live Stream the San Jose Sharks Online with Sling TV
Sling TV is a live television streaming service for smart devices. The service live streams channels like ESPN directly to your mobile device or smart TV via the accompanying Sling TV app. So, for Sharks fans this means that they can live their favorite team whenever they are playing via ESPN or NHL Network. Also, you don't have to pay a lot for it with the basic package starting at $20 a month (for the first month) and which includes ESPN by default in addition to dozens of other channels such as AMC, Syfy, Bloomberg Television, etc. The app is compatible with just about every iPhone and Android device out there so you can stream the Sharks regardless of where ever you may be.
Fubo TV offers live Sharks game streams
A little bit more expensive than Hulu Live, Fubo is a great option though if you're looking for some of the more obscure channel streaming options. Odds are good if the Sharks game is online, you can find it on Fubo.
Want to watch an out-of-market Sharks game online?
If you live in one city, but want to watch a Sharks game being broadcast in another city, you will need to use a VPN service. A VPN will allow you to set your computer's location to wherever the game is being streamed and then access the game online with one of the streaming services above.
Hulu for Streaming Sharks Games Online
One of the biggest names in streaming now has a live sports option. Hulu Live offers dozens of channels including NBC Sports, ESPN, and more, meaning you can access most Sharks games online. They also offer a great free trial, so if you're hoping to watch tonight's game, you can try before you buy. Check it out here!
Watch the San Jose Sharks Online Using the Official NHL GameCenter Service
The San Jose Sharks know how to put on one hell of a show even if they don't always end up winning. The entertainment value alone means that you wouldn't want to miss a single live Sharks game which is why the official GameCenter service comes highly recommended. Whether you're at the office, in the shower or on a romantic date the GameCenter service allows you to stream the sharks live for just $100 a year. You can also stream every preseason and regular season game for $24.99 a month or $131.49 a year! We almost forgot to mention that the service's app is compatible across iOS, and Android which makes mobile streaming possible!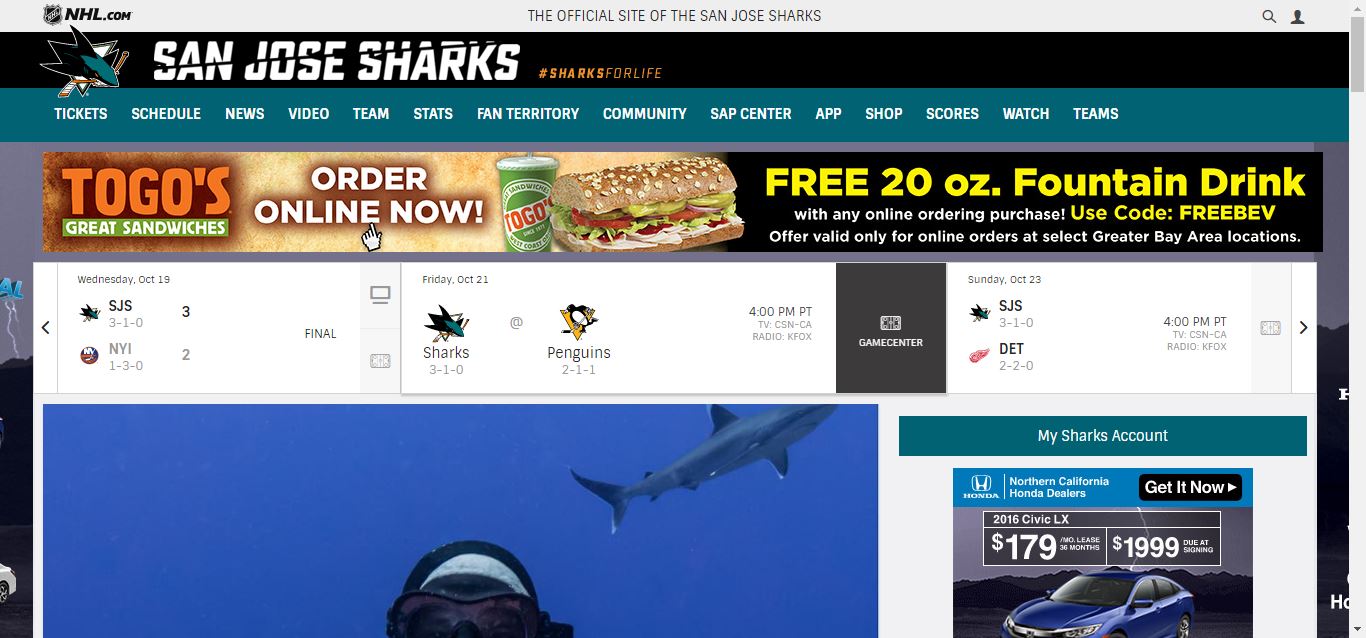 Other Ways of Streaming the San Jose Sharks Online Free
Free methods are often illegal methods and being the legit site that we are its impossible for us to recommend so called freebies. That said if you can't afford a legal live stream service don't take the illegal route because it will only end up with you in prison since public defenders are not exactly on your side!
Last Updated on by Exstreamist