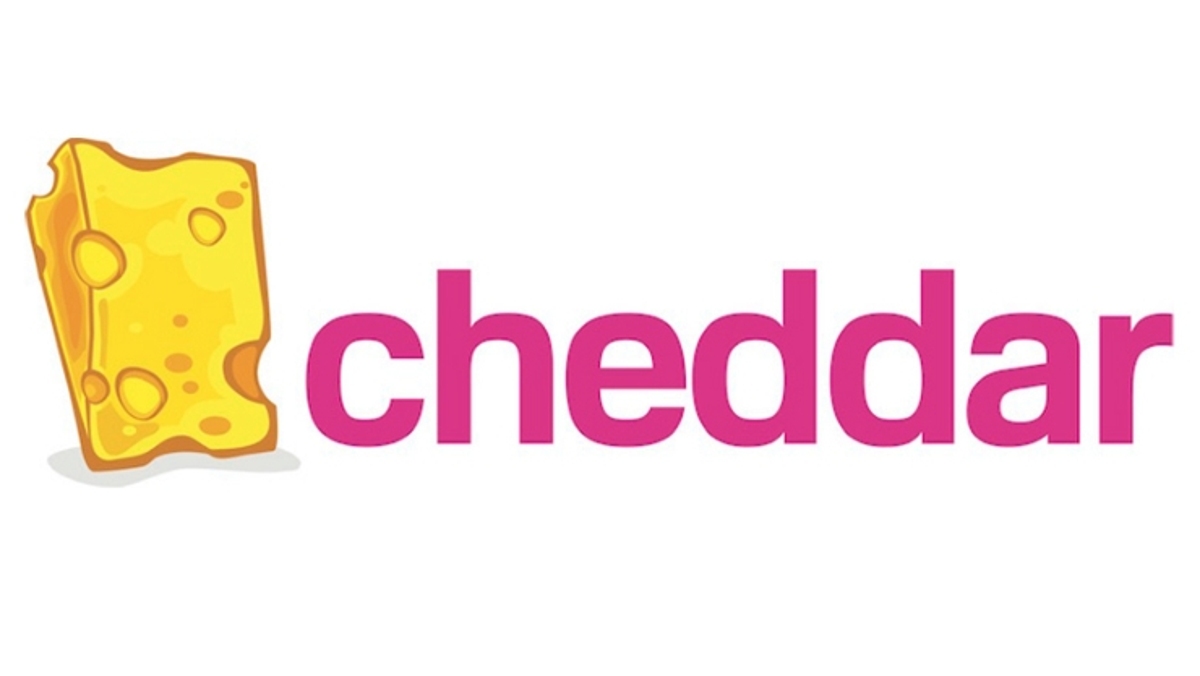 Most millennials can't stand MSNBC, CNBC or any other regular business news channel because it's so boring. But that does not mean millennials have to put up with boring business news featuring charts, figures, and people fit for the retirement home because Cheddar is changing all that. Cheddar bills itself as a business news channel for a new generation. Even though the team behind the fledgling business news channel is small but they have accomplished significant steps like setting shop on the floor of the NYSE. The channel is also one of the first to broadcast via Facebook Live. However, Cheddar's live broadcast time slot is limited starting from 9 am to 12 pm EST, but that is maybe because the team is still small that that's when most of the action happens.
If you are a millennial and are sick and tired of regular business news channels then below is how you can stream Cheddar online for free!
Watch Cheddar Online Using the Official Website
The official website is the place to go if you want to stream Cheddar live online. However, in case you've been thinking of using an app, we must inform you that as of this writing there is no official app. So, if you're an on the go business person who wants to live stream Cheddar on a mobile device the only way to do it is via your browser. But even then you'll need to make sure that your browser is flash player compatible. That said the live stream starts at 9 am and ends at 12 pm!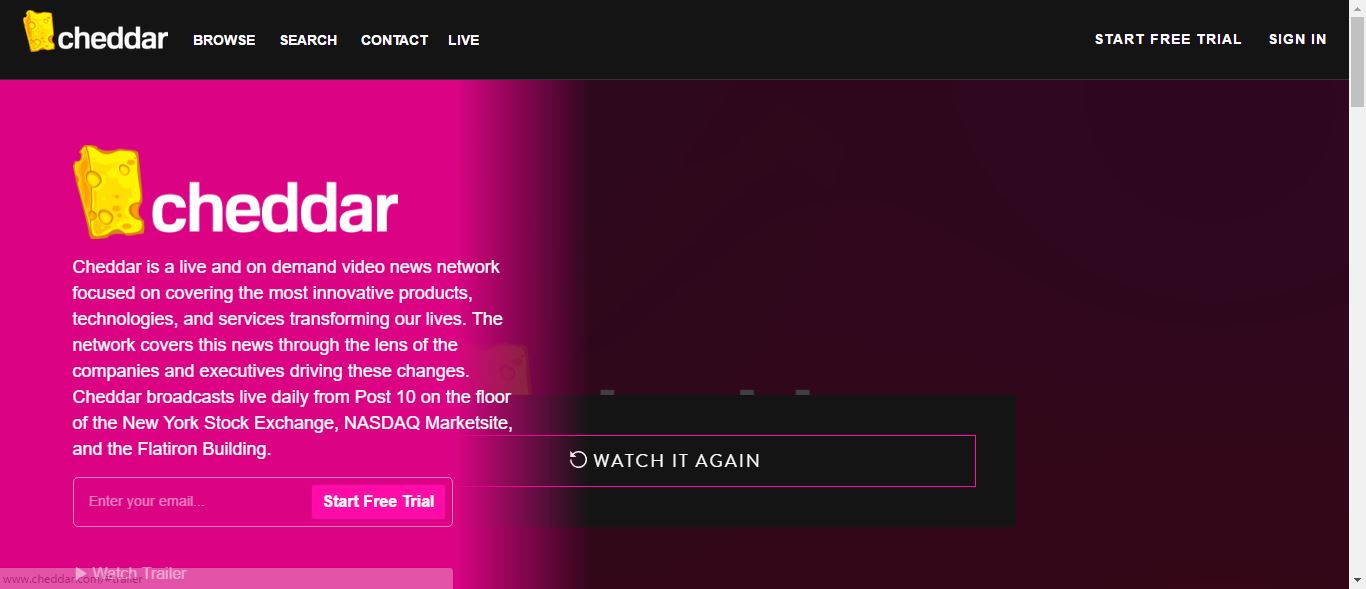 Live Stream Cheddar Online with Sling TV
Sling TV has an exclusive deal with Cheddar which means that now the channel is part of its core service. Whether you are a subscriber to Sling TV 'Orange' or 'Blue,' you'll be able to stream Cheddar online. Plus, since you may already have the Sling TV app on your device, it's possible to live stream Cheddar on your mobile device. In case you didn't know Sling TV's basic subscription starts at $20 a month and includes over twenty-five channels like FX, CNN, ESPN, Syfy, etc.
Are Cheddar's Programs on Netflix, Hulu, and Amazon?
No! Netflix, Hulu, and Amazon currently don't have any of Cheddar's programs. Maybe because the channel is still new or it could be because you can already catch all the content for free or on the cheap! Since millennials are not exactly known for their generosity, there is a good chance they will not pay Netflix or Hulu to watch Cheddar programs.
Other Ways of Streaming Cheddar Online for Free
Currently, the only freeway is the official method. But the best method that gets you everything is Sling TV. However, if you do come across any unofficial live streaming methods like at one of those websites also selling Russian brides, we'd strongly advise that you click the back button or you'll be heading to prison!
Last Updated on by Exstreamist