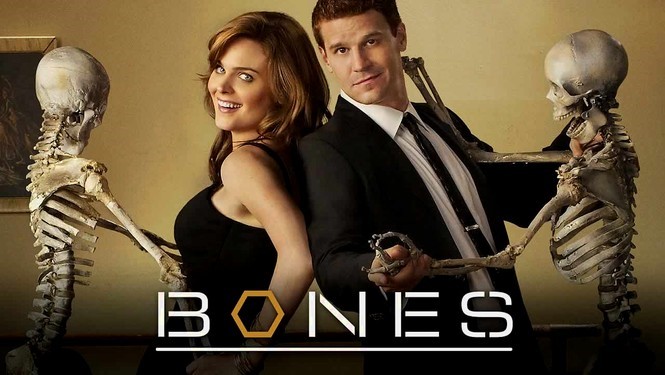 Bones combines the charms of a forensic anthropologist with the cocky attitude of an FBI agent who team up to investigate the causes of death and sometimes blow open the whole case! Originally premiered on Fox, in the US, the primary focus of the show is…you guessed it forensic anthropology and forensic archaeology. It benefits some of the most educated script writers who have for all intents and purposes put an entertaining spin of what would have otherwise been a boring documentary on the many exploits of the FBI.
Apart from solving crime the duo gets romantically involved obviously. The onscreen chemistry and entertainment value has resulted in an ASCAP award in 2013 and 2009, a BMI award, and People's Choice award starting from 2011 to 2015…speaking of which we will not waste any more of your time with the intro and get right down to how you can start watching Bones online for free.
Catch Bones on Fox Now or Sling TV
Bones was and is aired on Fox, and so it makes good sense that you should be able to find the latest and even past episodes on their website. If you've subscribed to Fox via your cable provider, then you just need to log in with your credentials to start streaming the latest episodes of Bones online.
But if you don't have a subscription then it's not a total deal breaker like with other networks. You can stream episodes of Bones for free online via Fox Now! All you need is to be in the US. Fox allows you stream five episodes, and it can be done via your mobile device and browser…talk about freebies!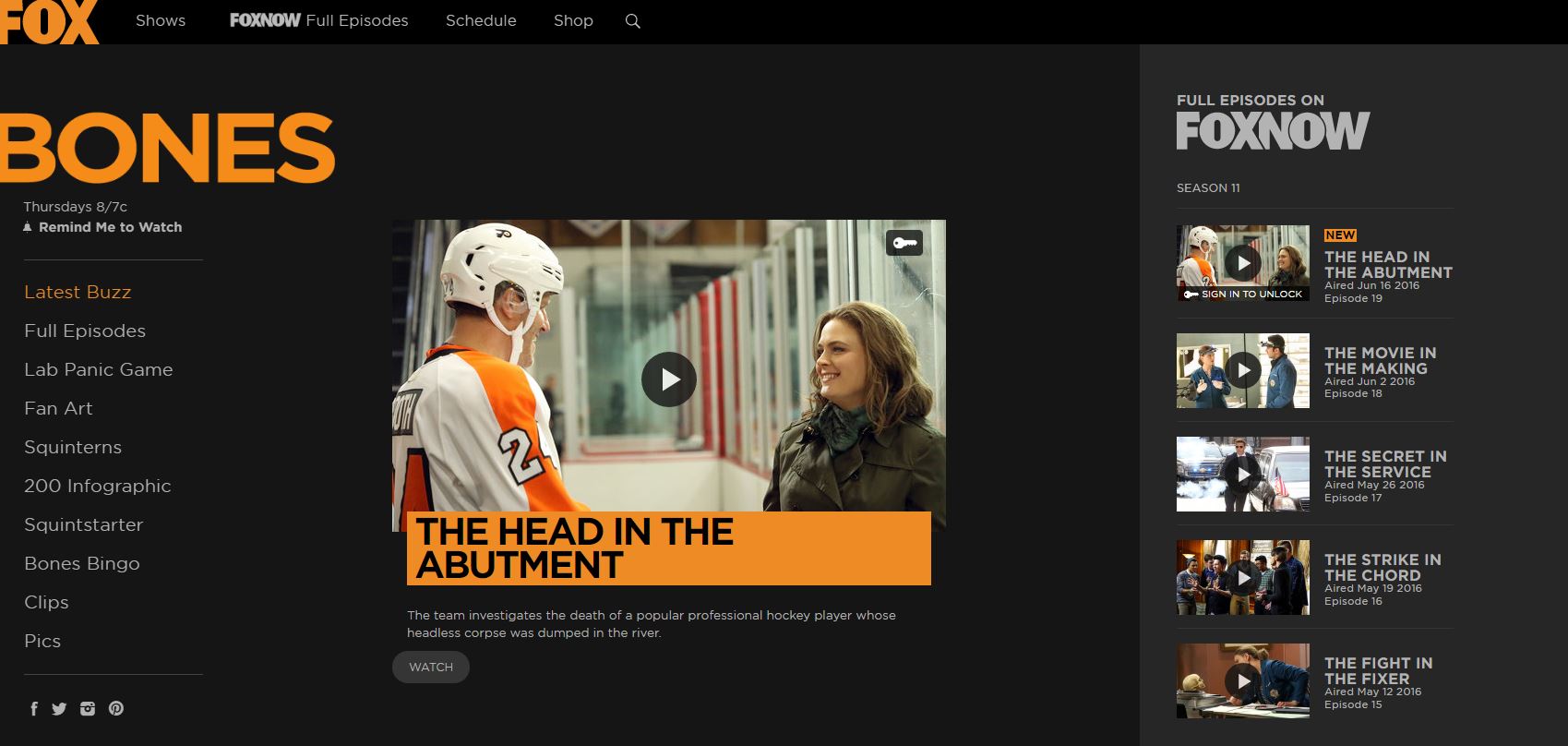 Sling TV
Sling TV is a cable alternative which allows you to stream channels live via the Sling TV app on your mobile devices and computer's browser. What sets Sling TV apart from all the options mentioned above is that you'll be able to stream Bones online as soon as the latest episode is broadcast without delay. So, you'll get it before any of your millennial friends!
At $19.99 a month and a 7-day free trial thrown in for good measure its worth a shot if you're into streaming legally.
Head over there now to check it out and sign up for the free seven day trial.
Netflix and Hulu Have Bones Streaming All Night Long
The good news is that you can watch Bones online at both Netflix and Hulu. However, Hulu seems to have season 11 and is updated sooner than Netflix, which is as of this writing stuck on season 10, which was last year's season. That said both are great options for anyone who wants to catch up on previous seasons as well as remain up to date to some extent when on the go.
Download Episodes of Bones from Amazon
Amazon Prime has the latest episodes of Bones too. However, you'll have to be willing to pay $2.99 per episode. That said the ability to download it to your device may seem tempting because you can then share it with all your broke bros but copyright infringement is a real thing and gets you jail time!
What about streaming Bones online for free?
Well, you can stream Bones via Fox Now for free as mentioned above. You could use torrent websites and other foreign websites to stream illegally but it's not advised.