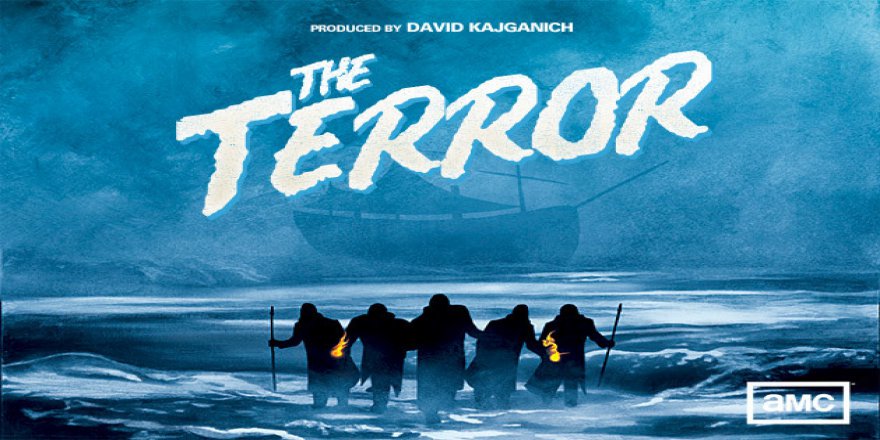 Ridley Scott's The Terror is AMC's latest thriller which kicked off with a two-hour long series premiere on March 26th, 2018. The series is inspired by the true story of the Royal Navy's mission to chart the then uncharted Northwest Passage which was chronicled in the bestselling novel by Dan Simmons. The crew is faced with treacherous conditions, dwindling resources, and fear of just about everything. The Terror highlights what can go wrong when a group of desperate men struggle to survive in harsh conditions.
If you enjoy watching shows like the Walking Dead, then The Terror is undoubtedly worth your time. Below is how you can start streaming The Terror online!
Watch The Terror Online Using the Official AMC App or Website
The AMC app and the official website has all the episodes of The Terror available for, streaming. New episodes appear almost immediately after they are aired. Though you'll still need to sit through a decent number of commercials. Plus, since you'll have to log-in with your cable credentials means you'll have to be a subscriber for this to work. However, if you have no intentions of becoming a subscriber perhaps use one of the cord cutting methods described below.
Live Stream The Terror via AT&T TV NOW
AT&T TV NOW is one of the leading cord-cutting services, and they stream AMC which consequently means you'll be able to watch The Terror too. That's in addition to all other AMC shows like Humans, Better Call Saul, etc. Plus, there are nearly a hundred different networks streamed live by the service. Not bad for just $35 a month and you have the ability to stream your favorite shows while on the go. Click below to try the service for 7-days free.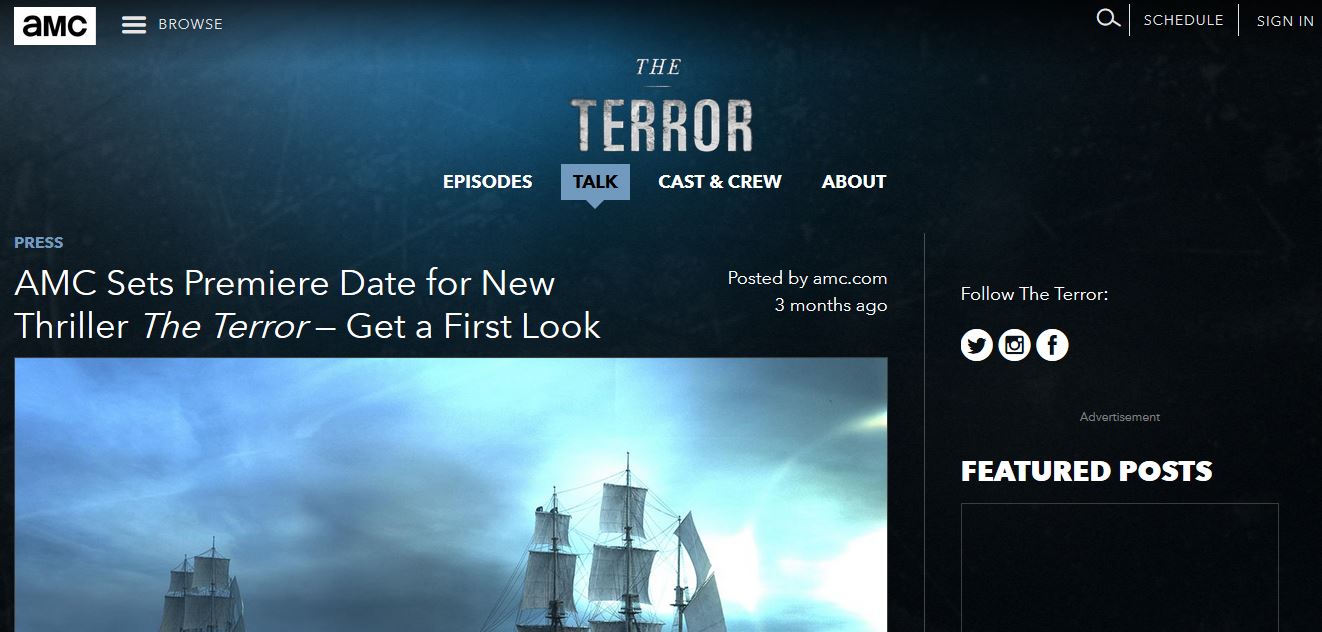 Live Stream The Terror Online with Sling TV
Sling TV is another brilliant cord-cutting service which costs around $20 a month. The service streams AMC in addition to dozens of other networks including a few local ones too. So, you'll be streaming The Terror in no time, of course after you subscribe. Streaming on the go is made possible with the Sling TV app for Android, iOS, Xbox One, etc. Plus, you can try the service for free by clicking below.
Streaming The Terror on Netflix, Hulu, and Amazon
Netflix has many AMC shows, and we reckon that The Terror will be available too. But there is a long wait ahead if AMC's relation with Netflix is anything to go by.
Hulu does not get any love from AMC unfortunately. Though you can try streaming The Terror live via Hulu TV which is a separate subscription.
If you miss an episode, download it from Amazon Prime. Though expect to pay $2.99 per episode which is pretty darn steep but still worth considering by anyone who wants to catch up.
Other Methods of Streaming The Terror Online for Free
The Terror is a pretty popular show which is why it is available for free thanks to the efforts of many foreign pirates. Though live streaming The Terror via these websites will get you into trouble since this is a country of laws apparently. So, we'd ask that you stay away from these so-called free websites and use the legit cord-cutting services mentioned above.
Last Updated on by Exstreamist