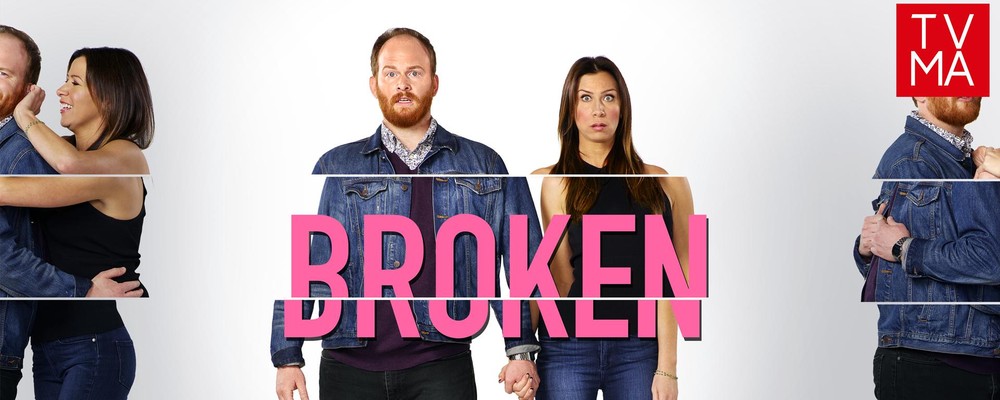 Broken debuted in 2016 on ABC. The show is about a successful divorce lawyer who made it from a trailer park to luxury home all on her own. Starring Anna Paquin as Gemma, and backed by executive producers Bruna Papandrea and Reese Witherspoon the show sheds light on the dark and often disturbing past on a seemingly successful woman. Gemma's life begins to take a 360-degree turn when her sister suddenly resurfaces. The sister is an emotional wreck and is addicted to just about anything. However, her resurfacing triggers Gemma's own self-destruct mechanism which brings to light a number of very disturbing family secrets. It goes without saying that some past baggage never leaves you even if you happen to be a successful Dallas divorce attorney.
If you like watching shows that slowly unravel, with a lot of unanswered questions leaving you hanging on till the next episode, then 'Broken' is the show for you. Below we look at how you can stream 'Broken' online for free.
Live Stream 'Broken' Online with Sling TV
Sling TV is one of the leading cord-cutting services which streams channels live as if you were watching them on television. ABC is streamed live in addition to a whole host of other channels such as CNN, FreeForm, AMC, History, etc. The core or 'orange' subscription starts at just $20 a month and gives you unlimited access to all the live channels via the Sling TV app for iOS, Android of Chromecast devices. So, you get all the benefits of regular cable but at a fraction of the cost and with mobility!
Watch 'Broken' Live with AT&T TV NOW
AT&T TV NOW subscribers can live stream all the latest episodes of 'Broken' live as soon as its aired on ABC. The service live streams over a hundred channels depending on the package you choose. However, one thing's for sure that is the fact that subscribers can stream shows on the go via the service's app for an array of modern devices. AT&T throws in free streaming bandwidth for subscribers which sweetens the deal by making it way cheaper and more flexible compared to regular pay-TV. Start streaming for free via the button below.
Watch Broken Online Using the Official ABC Website
The official ABC website is the place to go if you want to watch the latest episodes of 'Broken' as well as when its re-broadcast. The online stream is free, live and will not require that you log in as long as you're in the US. Plus, because it does not cost a dime you'll need to sit through quite a few commercials. That said who can complain when it's free?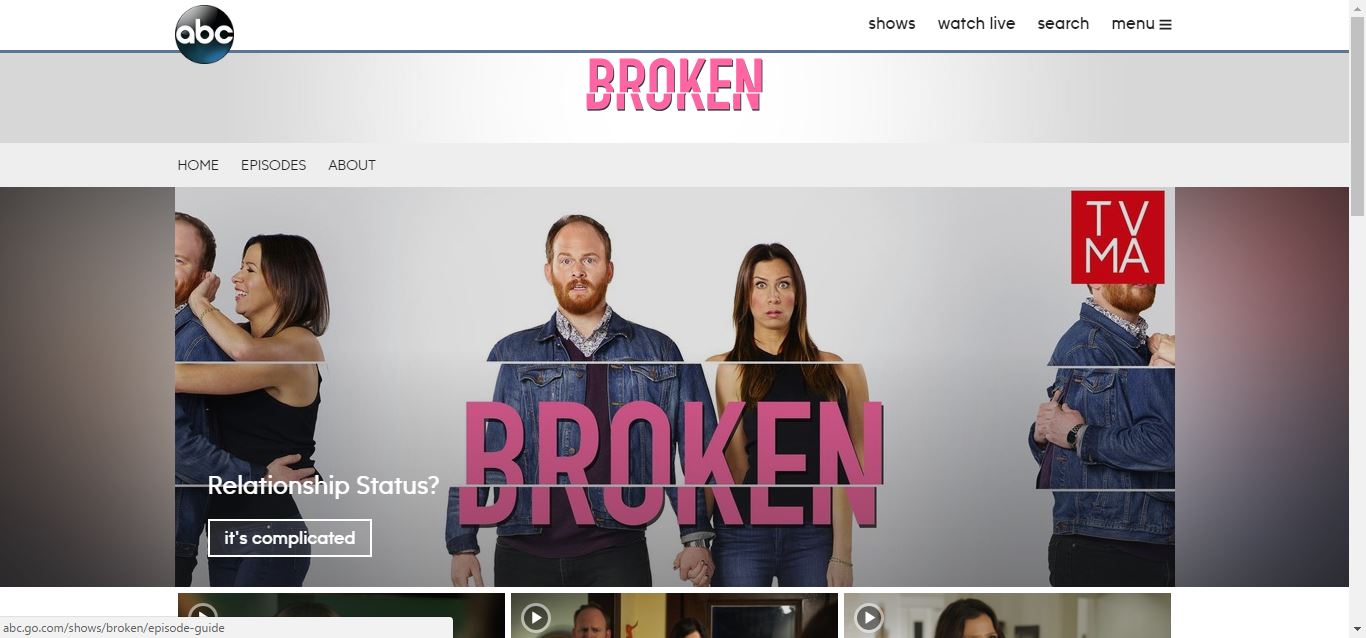 Streaming 'Broken' on Netflix, Hulu, and Amazon
Netflix does not have episodes of broken, and there is no chance that the service will have it anytime soon. It would probably take a miracle for Netflix to get any of ABC's shows.
Hulu does not yet have episodes of 'Broken' available. The only 'Broken' there right now is a movie.
As of this writing, Amazon Prime also does not have episodes of Broken. However, that may change, and we will keep you updated when it does. We expect that you'll see episodes available when the season draws to a close.
Other Ways of Streaming 'Broken' Online for Free
Well with so many limited legal ways of streaming 'Broken' we'd figure that there aren't many illegal ways. However, if you can stream it for free via ABC's official website then why would you want to risk going to jail just to watch a television show with a sexy divorce lawyer?