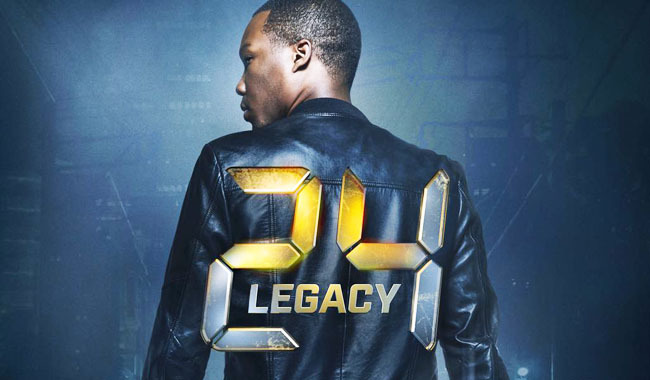 You may have already guessed, it but we'll lay it on you just in case, 24 Legacy is a spinoff of the original '24.' In case you don't remember it was the one which divided your screen into four parts with a timer? This time around 24 Legacy will consist of 12 episodes in season one and follows the life of a war hero Eric Carter who was part of the team responsible for taking out the terrorist Bin Khaled (yea we know it sounds a lot like Bin Laden). The series start with the ex-Army Ranger who has just returned to America and is having trouble probably a bit of PTSD. But it seems as though he has a bigger problem as Bin Khaled's guys are looking for him and planning a terrorist attack, so it's his job to stop it. You might want to start with watching 24: Live Another Day before watching this one so that you know a bit of the background, though the show does a good job of filling in the gaps.
If you're an action fan, and 24 was your thing, then you'll love this one too. Below is how you can stream 24 Legacy online for free.
Live Stream 24 Legacy with Sling TV
If you don't want a cable subscription because television makes you fat or you'd rather stream while in math class then, Sling TV is a good alternative. A truly online streaming service that gives you access to dozens of channels including Fox so you can stream 24 Legacy as soon as it airs. Plus, because Fox makes sure to air one episode over the course of the entire week there is a chance that you'll not miss it anyways. However, if you want to stream Fox live you'll have to sign up for the $25, 40+ channels package which also includes NBC, Bravo, Nat Geo Wild, etc.
Stream 24 Legacy Live via DIRECTV NOW
Don't ever want to miss another episode of 24 Legacy? well DIRECTV NOW can assure all subscribers of being able to stream the show and over a hundred other channels regardless of where they may be. The app for iOS and Android devices amongst many others helps people stay connected to their favorite televison shows. Plus, since AT&T does not charge subscribers for data you can stream with freedom! just be sure that the boss isn't watching. Click the link below to use the service for free before you decide to pay.
Stream 24 Legacy Online Via the Official Fox Now App and Website
Streaming 24 Legacy online for free is pretty easy because Fox wants you to stream all their content on the go. The Fox Now app is one of the best and is available for iOS and Android devices. However, you'll need to have a cable subscription to Fox because without that you'll not be able to log into the app. Once you have a subscription and have logged in you can watch 24 Legacy as well as other Fox shows such as Shots Fired, Lethal Weapon, The Exorcist, etc. If you have no intention of ever subscribing to cable, then the app or the official website will not work for you, but we have other options for you to explore!
Streaming 24 Legacy on Netflix, Hulu, and Amazon 
You probably won't be seeing episodes of 24 Legacy on Netflix anytime soon. It's a bummer if your dad just allows you a Netflix subscription! However, if you have the option, you could stream 24 Legacy via Hulu. Hulu has almost all of Fox's shows so it stands you reason that 24 Legacy will also be available as soon as it's aired on Fox.
If you're the type of person who'd rather watch it in HD on their 522 ppi 5.4-inch screen then Amazon Prime is the best way to go. But at an average of $2.99 an episode it's pricey but who cares when your dad is a billionaire?
Other Ways of Streaming 24 Legacy
The options discussed above the best and most of all legal! We are sure there are others but don't risk your sanity, identity, and freedom just to stream 24 Legacy for free! Nothing worth watching in life is ever free…