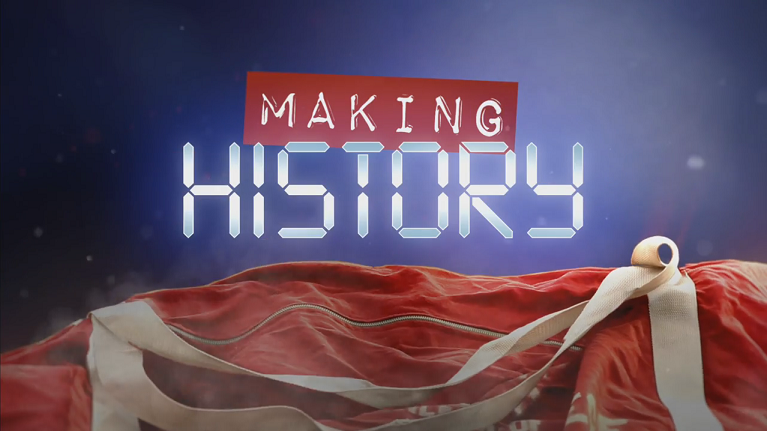 What if you could travel back and forth in time? You'd probably make a few friends, woo a three centuries old chick and probably end up messing up the timeline. That's exactly what happens when Dan Chambers discovers time travel and travels back in time to the 1700s to spend some quality time with a woman of that era because present day chicks don't dig nerds. Using song lyrics, from 2016 he's able to get some action a few centuries in the past. Though in the process he ends up nearly screwing up the American Revolution. The woman he is dating a few centuries ago is none other than Deborah Revere who is Paul Revere's daughter. Now he needs a history professor to set things straight with the revolution before the present is changed forever.
If you were a fan of Back to the Future, then Fox's 'Making History' will certainly tickle your funny bone. However, just because you don't have a time machine it does not mean you can't watch 'Making History' online! In 2016 you can catch all the episodes if you have a smartphone!
Stream Making History Via the Official Fox Now App and Website
Fox is the home of hit TV shows such as Lethal Weapon, Shots Fired, 24 Legacy, etc. The network has made it insanely simple for just about anyone who is a subscriber to Fox via their friendly cable service provider to stream episodes free. All you need is the 'Fox Now' app on your iOS or Android device, log into it with your credentials and you can start streaming 'Making History' for free! However, if you're not a subscriber, then the official app is pointless. Though there are other options if you don't want to spend money and commit to a full blown subscription.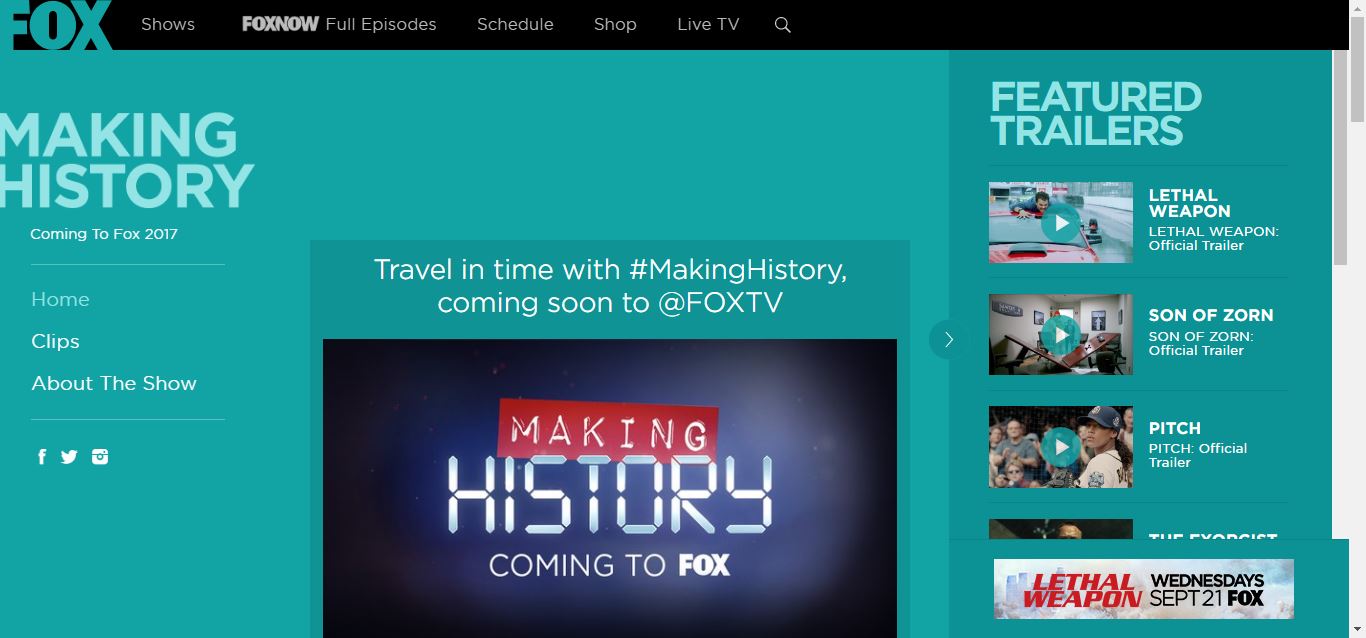 Live Stream Making History with Sling TV
If you are like most millennials, then you have commitment issues in which case Sling TV is perfect. There is no annual commitment just subscribe for $20 a month and start streaming dozens of channels directly to your smartphone, tablet or computer. What this translate to is you being able to live stream Making History along with dozens of other shows and channels such as NBC, CNN, ESPN, etc.
Streaming Making History on Netflix, Hulu, and Amazon 
We are pretty sure Fox's Making History will not make it to Netflix. There is no amount of time traveling that can convince Fox and Hulu to kiss and make up perhaps. That said you'll have better luck with Hulu. Hulu streams a lot of Fox's shows and we're almost certain that 'Making History' will soon be part of the lineup if it already isn't.
If you'd rather download episodes in HD because there is nothing like watching people time travel on a 522ppi screen, then Amazon Prime is the best choice. An episode costs an average of $2.99 which is frankly expensive and so not for everyone.
https://www.youtube.com/watch?v=Z-TVyOqCkr0
Other Ways of Streaming Making History for Free
Didn't your parents ever tell you that nothing in life worth having and watching is ever free? Well, the same goes for the internet if it's worth watching it can't be free but if it is then somebody is stealing it which means you get nailed by the FBI for piracy.
Last Updated on by Exstreamist