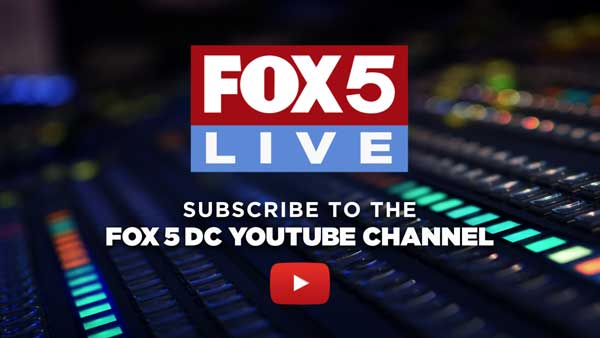 WTTG is a Fox owned and run local television station licensed in Washington, DC. It is part of the network's duopoly with the MyNetworkTV operated by the WDCA or Channel 20. Both stations share offices, transmitter facilities and studios located at Wisconsin Avenue. WTTG airs almost the entire Fox schedule programming including sports, Saturday and Sunday morning shows like Fox News Sunday. The channel also broadcasts syndicated programming which includes shows like Modern Family, TMZ on TV, Judge Judy and The Wendy Williams show, etc.
Most people living in Washington often complain that it can be hard to stream WTTG owing to the fact that they don't have a dedicated app. However, there are ways to stream the channel and others from your mobile device as we'll look at below.
Watch WTTG Online Using the Official Website
If you happen to be located in Washington, DC, then the official WTTG website is free to access and can be used for streaming their broadcast live. However, the live streaming apparently only works when the channel is broadcasting which is usually from 4:30 am to around 11 a.m and then from 5 to 6:30, again from 10 to 11:30 pm on weekdays.
Live Stream WTTG Washington DC with AT&T TV NOW
AT&T TV NOW is an AT&T owned and operated cord-cutting service which promises to make regular cable a thing of the past. The service live streams many local networks like WTTG Washington, DC, WNBC, and WLS-TV amongst other regular networks like Fox Sports, ESPN, etc. Plus, thanks to apps for Android, Chromecast and iOS devices subscribers can stream on the go. The service starts at just $35 a month and can be upgraded to get more networks. Try it for free via the link below.
Watch WTTG with fubo TV
Another cord-cutting service worth mentioning is fubo TV. The service like the one above starts at $35 a month and subscribers in Washington can live stream WTTG in addition to many other local channels via apps for just about every smart device out there. Try it via the button below.
Streaming WTTG with Hulu TV
Hulu TV's new cord-cutting service has also started streaming WTTG Washington, DC in addition to many other networks for just $7.99 a month. Subscribers can use Hulu's Android and iOS app on their device to stream live and non-stop. Though Hulu TV is a standalone service and not part of Hulu's main offering.
Other Methods of Streaming WTTG for Free
The one free method is to use a good old television antenna. It can be a little hit or miss depending on where you're located but it's nevertheless free and worth a shot if you're looking to save a few bucks and still want to catch up on the news.
Last Updated on by Exstreamist