WLS-TV Chicago is owned and operated by ABC and licensed to broadcast over the air in Chicago, Illinois. The studio is located on the North State Street with their transmitter installed on top of the Willis Tower on South Wacker Drive. The network happens to be the local broadcaster of Monday Night Football games which usually involve the Bears. All Bears games are rotated between WMAQ-TV and WBBM-TV. In addition, WLS-TV airs educational programming like Litton's Weekend Adventure, plus political news programs like This Week. It also broadcasts syndicated programs like Live with Kelly and Ryan, Right This Minute, Jeopardy! Wheel of Fortune and Inside Edition.
Most dwellers of the Windy City will probably agree that watching WLS-TV is no longer convenient as they aren't at home anymore. That said thanks to an array of cord-cutting services its possible to stream WLS-TV online.
Watch WLS-TV Online Using the Official Website
The official WLS-TV website live streams the network during its operating hours. You should be within the Chicago area and have a web browser with the Flash player plugin installed. The website in addition to streaming the network live also has short clips from various previously aired news items. That said there is no way to stream from a mobile device without an official app, but that's until you subscribe to a cord-cutting service!
Live Stream WLS-TV via AT&T TV NOW
AT&T TV NOW streams an array of local networks including WLS TV Chicago. It costs just $35 a month to subscribe and like regular cable its possible to stream dozens of other channels like Syfy, AMC, ESPN, etc. The only difference is that the service has apps for Android, Apple, Chromecast and Amazon devices etc making it possible to stream on the go. Click below for the free trial brought to you by AT&T!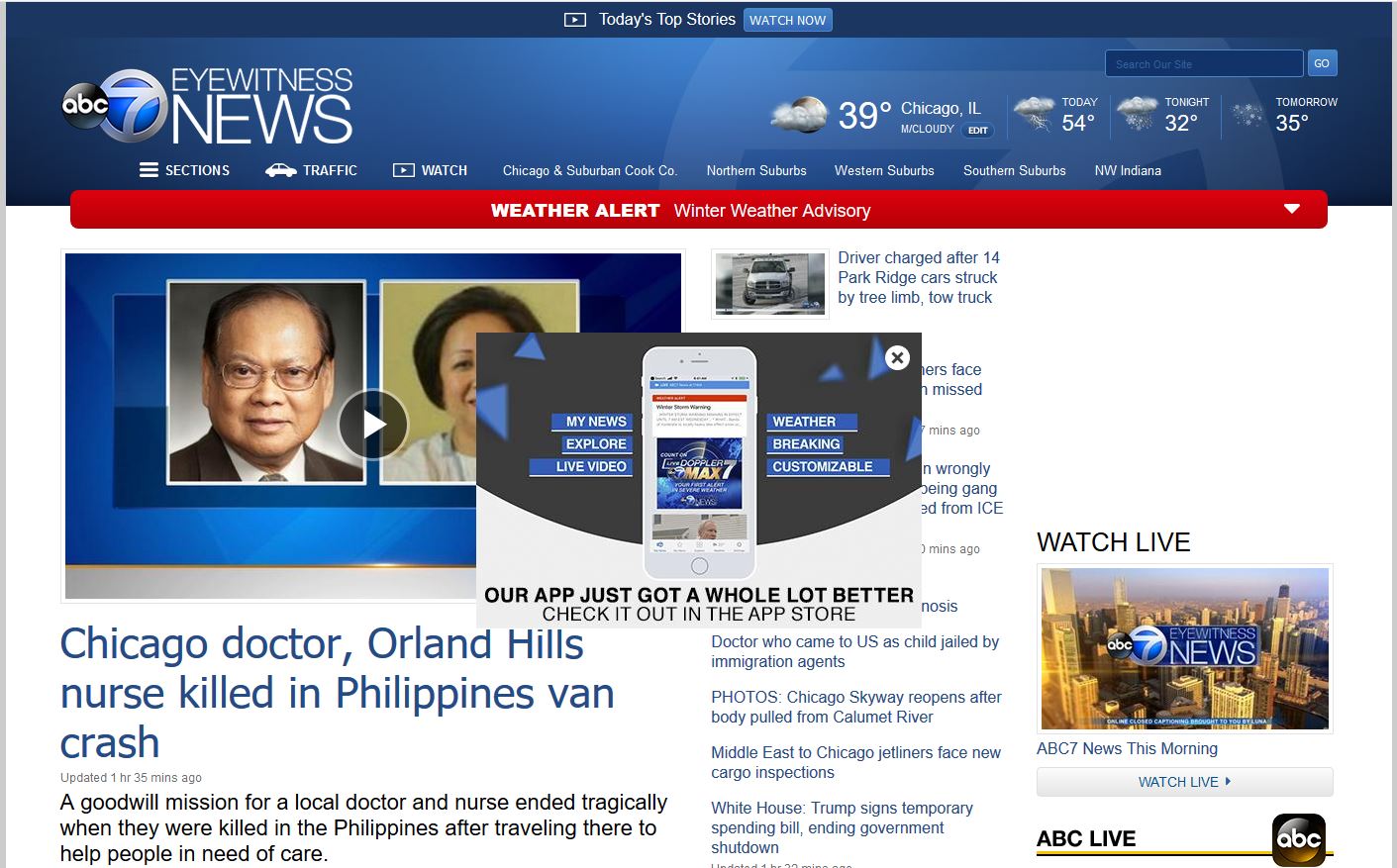 Watch WLS-TV with fuboTV
fuboTV live streams a bunch of local channels including WLS-TV. It is one of the newer cord-cutting services but which also starts at $35 a month. However, compared to other similar services it has a more sports-oriented tilt. So, if you're into sports, then this service is a no-brainer.
Streaming WLS-TV with Hulu TV
Hulu TV is a stand-alone service and allows Americans to live stream a host of local channels like WLS-TV. If you happen to be a subscriber in Illinois, then Hulu TV will stream WLS as part of its package. Plus, thanks to an array of apps it's possible to stream all networks from a mobile device.
Other Methods of Streaming WLS TV for Free
One free and legal method of Streaming WLS TV is to pull out an old TV antenna and hook it up to your television. Yes! It can be a little tricky with the latest 1080p and 4K televisions which seem to be deprived of the good old coaxial cable connection so you'll need to buy an extension we reckon. But its free so the trouble may be worth it!
Last Updated on by Exstreamist