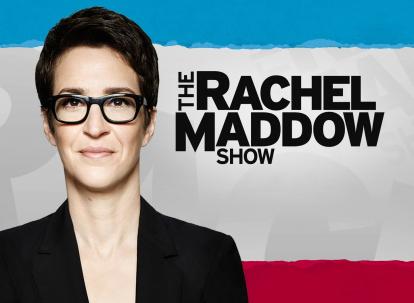 The Rachel Maddow Show is a daily opinionated television program aired on MSNBC Monday to Friday at 9 pm EST. The show is obviously hosted by none other than Rachel Maddow, who over the years has gained a lot of popularity with leftists and liberal pundits. The show is based on her radio show of the very same name after which the television counterpart debuted in 2008. The best thing about the Rachel Maddow Show is that it's hard to miss with the broadcast being repeated every three hours.
If you are a Rachel Maddow Show fan but want to catch the show when on the move then below is how you can live stream it online.
Watch The Rachel Maddow Show Online Using the Official MSNBC App or Website
The app and website are two of the best official methods of streaming The Rachel Maddow Show online. Both the website and app are free, but instead of being able to live stream The Rachel Maddow Show non-subscribers can watch segments of it. Plus, you can't really live stream MSNBC without being a subscriber in which case you'll need to log in with your subscriber credentials. If you have no intentions of ever becoming an MSNBC subscriber, then there are a couple of other live streaming options to consider below.
Live Stream The Rachel Maddow Show with AT&T TV NOW
AT&T TV NOW is for those who don't want to deal with local cable services yet want all the benefits of a regular cable service on their mobile devices. The service is run by AT&T and starts at $35 a month. Since it live streams MSNBC, it stands to reason that you can simply log-in with the app to start streaming The Rachel Maddow Show online or any other show for that matter. Leftists can stream CNN, and the right-leaning Fox News too. Oh, and the AT&T TV NOW app is compatible with iOS, Android, Fire, and Chromecast devices amongst others.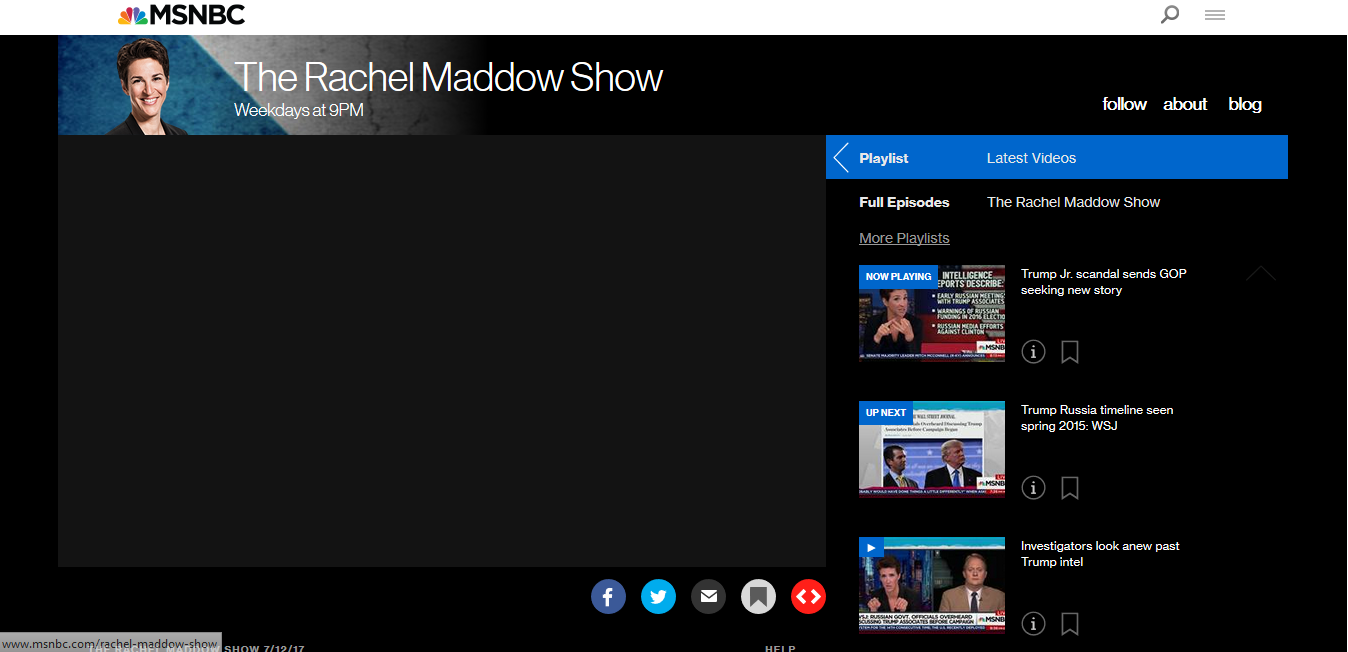 Live Stream The Rachel Maddow Show Online with Sling TV
Sling TV is also a cord-cutting service which includes MSNBC as part of its lineup of channels like AMC and ESPN etc. Starting at $20 a month the service has a dedicated app for iOS and Android devices making it possible for people on the go to catch up with The Rachel Maddow Show. Click on the button below for a free 7-day trial of the service.
Streaming The Rachel Maddow Show on Netflix, Hulu, and Amazon
Netflix and Hulu don't usually have news shows like The Rachel Maddow Show, and so it comes as no surprise to us that it's not available. That said Netflix and Hulu tend to focus more on TV serials and movies.
Amazon Prime does not have episodes or segments of The Rachel Maddow Show available for download. Which is a bummer if you one of those people who like to download shows and watch them later.
Other Ways of Live Streaming The Rachel Maddow Show Online
You can watch The Rachel Maddow Show on YouTube which is free. Though any other methods of streaming MSNBC live is illegal and should be avoided. After all, you certainly don't want Rachel Maddow discussing your time in jail on the show!