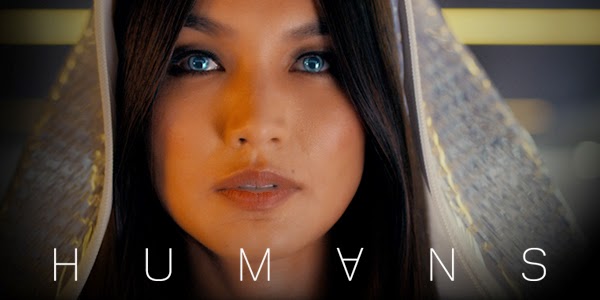 From the network that brought you Mad Men and Breaking Bad comes a science fiction adventure like you've never seen before. Humans on AMC explores the emotional impact of the blurring of the lines between humans and machines. This isn't Star Trek: The Next Generation with Lt Commander Data exploring his feelings. This show has a more sinister tone and the lines between human and "robot" have yet to be drawn. It's the kind of show you'd want to watch online. Streaming Humans is a fairly simple affair if you know what you're doing. Here's how to watch Humans online:
Live Stream Humans Online without Cable
You can give Sling TV a free trial here if you're looking to live stream 'Humans.' It is the other solution for those of you wanting to stream Humans at your leisure. AMC is one of the channels offered by Sling TV so simply sign up and you'll get access to not only Humans but all of the rest of AMC's great shows. Sling is taking the streaming world by storm and could be a viable option for many of your online watching needs.
Download Full Episodes of Humans Online (Free on Prime!)
If you don't have a cable subscription you can always download full episodes of Humans on Amazon or Google Play. You should expect to pay about 2-3$ per episodes depending on whether you want to download Humans in HD or Standard Definition. This is a great option if you need to download the episode and watch it somewhere you have to go offline for some reason.
But if you're an Amazon Prime subscriber you get Humans streaming for free. Watch it here.
Try Amazon Prime Free for 30 Days
Live Stream Humans Online with DIRECTV NOW
Another live streaming option is DIRECTV NOW. The service streams dozens of channels including AMC, which means that you'll be able to stream Humans live. The service's basic package called "Live a Little" costs $35 a month and includes AMC amongst close to a hundred news and entertainment channels. Like all good streaming services you can use DIRECTV NOW's app for your device to stream on the go! So you'll never miss Humans again!
Try DIRECTV NOW Free for 7 Days
Is Humans on Netflix or Streaming on Hulu?
AMC has recently pulled back some of their series from Netflix and Hulu. At the very least they've stopped giving Hulu and Netflix the rights to their top tier shows as they air. Hulu doesn't stream Humans at the moment. Netflix also does not stream Humans right now. You'll have to look elsewhere for watching Humans online.
Watch Humans Online with the Official AMC App
For those of us with a cable subscription the official AMC app is the way to go. Just log in with your Comcast or ATT credentials and you'll be streaming Humans in no time. For the so called "cord cutters" you'll probably have to find another solution because this streaming option does require a subscription to AMC via your favorite (or not so favorite) cable provider. However, it does allow you access to all of your favorite shows anytime, anywhere.  Grab the app on Android or for your iPhone.
We hope one of the above options for streaming Humans work for you. AMC makes a great program here and we know you'll want to watch the series again and again.