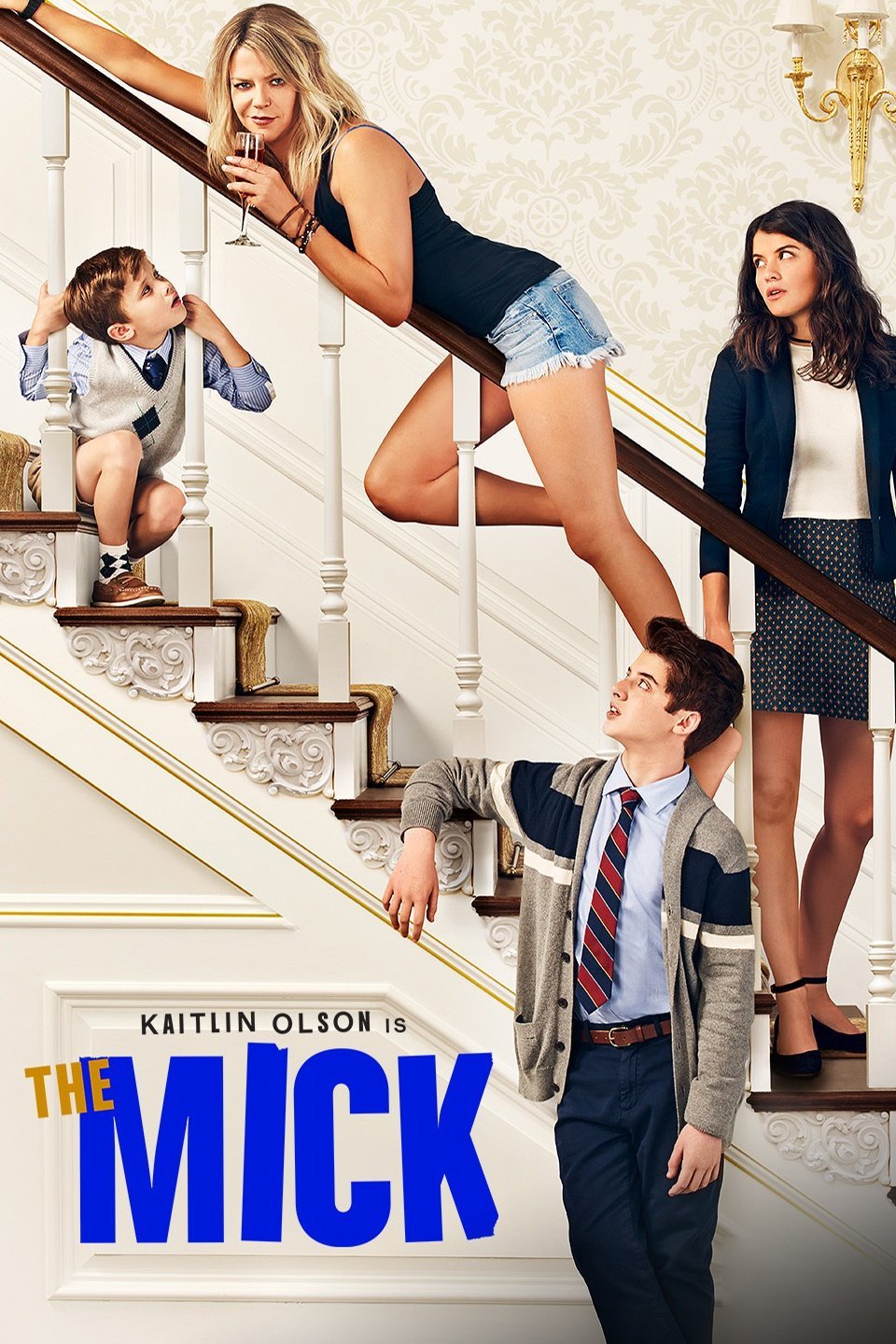 The Mick is a sitcom similar to Son of Zorn on Fox. The series stars Kaitlin Olson (plays Mickey) who also serves as the executive producer for the show. Mickey is your average, interesting and irresponsible drifter who seems to make everything she touches worse. As it so happens, she relocates from her home in Warwick, Rhode Island to Greenwich, Connecticut where she meets her estranged ex-stripper sister. Her sister, unfortunately, gets arrested for fraud and tax evasion leaving Mickey in charge of her kids, house, maid, etc. While Mickey never knew wealth, her sister was married to a wealthy man, and now with her in jail, Mickey can get a feel for the good life.
The Mick is one of those shows that you'll just know if it's something worth watching because it uses a tried and true formula. If you like the show then below is how you can stream The Mick online for free.
Live Stream The Mick Online with Sling TV
Sling TV streams an array of live channels directly to web browsers and mobile devices. So, subscribers for all intents and purposes can stream The Mick directly on their iPhones or on Android phones for that matter as well as a computer. To watch The Mick online you'll need to spend $25 a month for Sling Blue, but with it you'll also be able to stream AMC, ESPN 1&2, FX etc. So, it's like carrying around cable television with you!
Live Stream The Mick Online with AT&T TV NOW
AT&T TV NOW will enable you to stream The Mick regardless of where you may be in the US. AT&T TV NOW is owned by AT&T which is why they can also afford to throw in free data for subscribers. At $35 a month, it's not a bad deal considering that you'll be subscribing to over 60 channels. So, you'll not just be live streaming The Mick but also shows like The Walking Dead, Blue Bloods, NCIS, etc. You can take the service for a test drive using the link below.
Watch The Mick Online Using the Official Fox App or Website
The Fox Now app and the official website is one of the best ways to watch serials like The Mick online for free. Though you'll not be able to watch very old episodes of shows but you should be able to catch up on last week's episode. The other great thing about the Fox Now app is that you can stream on the go via your iOS or Android device. The only proverbial catch in our opinion is that you need to be a subscriber to the network via a cable service provider. If that's not the case then the official options is not going to work.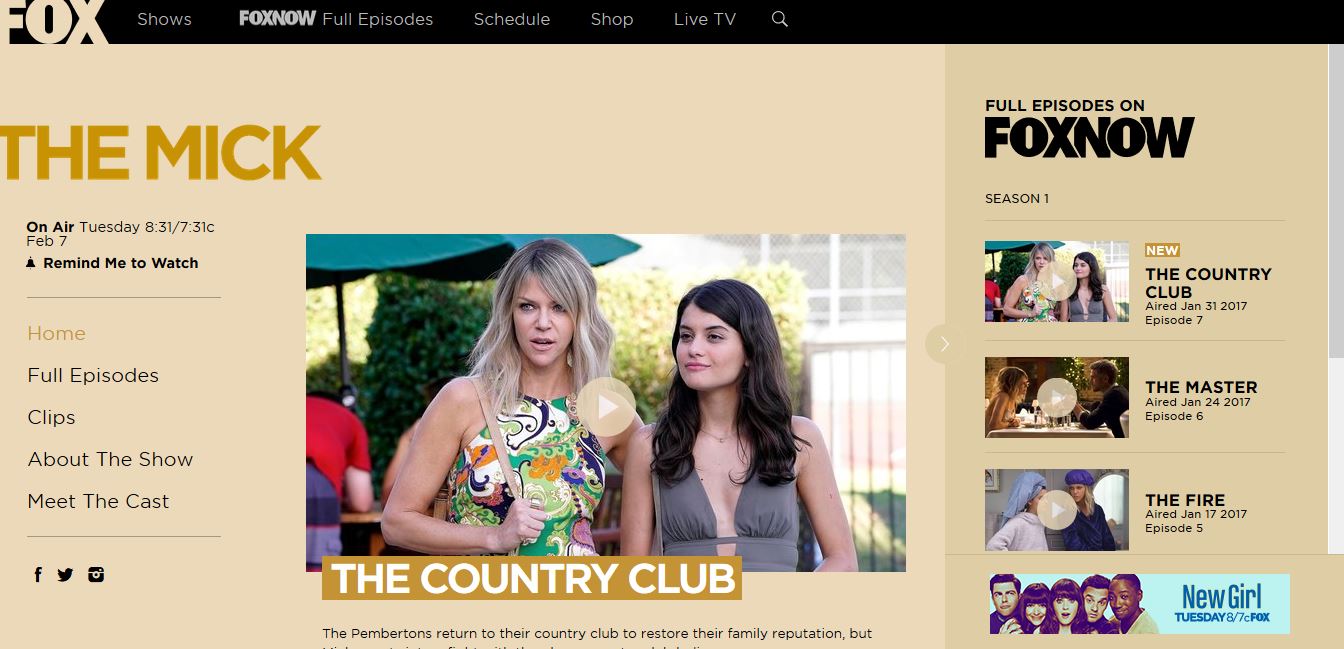 Streaming The Mick on Netflix, Hulu, and Amazon
We checked with Netflix, and unfortunately, you can't watch The Mick. It goes without saying that not all of Fox's shows make it to Netflix.
Hulu, on the other hand, got an early release of the show. So Hulu subscribers watched the first episode before anyone else in America.
All episodes are available on Amazon Prime for $2.99 a pop. Being able to download and watch later is good news if you're a binge watcher!
Illegal Methods of Watching The Mick Online for Free
Well, most illegal methods are free, but we don't advise you use them. Illegally watching The Mick will get you branded a pirate and that means spending time in prison! Not our idea of exactly enjoying life!
Last Updated on by Exstreamist