Bob's Burgers has been a major success for Fox, as the network continues to churn out phenomenal new shows like Empire and  The Last Man on Earth (ok the jury might still be out on this one, but I like it).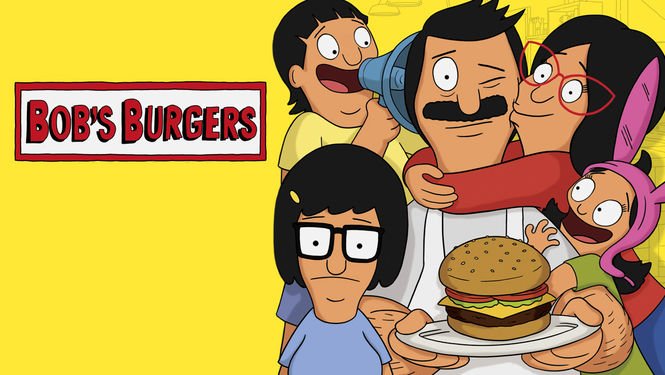 For those less familiar, Bob's Burgers follows The Belchers, a simple family who own a small burger shop. The show was created by Loren Bouchard, who you might recognize in both name but also style, as the co-creator of Home Movies alongside Brendan Small of Metalocalypse fame. The series premiere drew in over 9 million viewers, but the first season was met with mixed reviews. Patience was rewarded though as from the second season on, Bob's Burgers has been a standout in the increasingly popular animated comedy genre. Bob's Burgers has seen declining network ratings, but improved digital streaming viewership over the five season run thus far.
"The show really grows on you without insulting your intelligence like other comedies" seems to be a common thought of many fans of the show. A lot of people comment on how getting past the first episode is rewarded with ever-improving writing, character development and jokes.
If you're looking to either start watching Bob's Burgers or if you're looking to catch a few episodes you missed, we've got a full list of where you can stream Bob's Burgers online.
Watch Bob's Burgers Live with Sling TV
Sling TV is a new alternative to cable that allows you to subscribe to several channels for a mere $20, including Fox and Bob'a Burgers. It gives you live television so you can watch online just like you would on a traditional television. Head over there now to check it out and sign up for the free seven day trial.
Watch Bob's Burgers online:
Is Bob's Burgers on Netflix: If you have a subscription, you can watch the first four seasons of Bob's Burgers on Netflix right now in their entirety. We warn you if you start streaming, this is one of those shows like King of the Hill where you might end up spending four hours binge watching.
Is Bob's Burger's streaming on Hulu: You can currently stream all episodes of season five of Bob's Burgers on Hulu Plus, meaning if you're all caught up through a Netflix binge watch, you can merge to Hulu Plus and stream the most recent episodes.
Fox Now: Bob's Burgers is available on Fox's proprietary streaming service. In order to get access to Fox Now, you do need to be a subscriber to one of the partner cable providers.
Amazon Instant Video: You can purchase individual episodes or full seasons of Bob's Burgers on Amazon Instant Video
 if you have just missed a few episodes and don't subscribe to either of the above services
iTunes: You can purchase individual episodes or full seasons of Bob's Burgers on iTunes as well, but just a reminder you can't [amazon text=Chromecast&asin=B00DR0PDNE] from iTunes so just be warned before purchasing from iTunes.
Live Stream the Latest Episodes of Bob's Burgers with DIRECTV NOW
Bob's Burgers is one of those shows you can't get enough of but then you also need to go out on a date eve if its once year! DIRECTV NOW, ensures that you'll never miss another episode even when on a date thanks to their apps for iOS and Android devices. Plus, starting at $35 a month its not going to break your bank either. The only thing you'll want to make sure of is not to get caught cheating on her with Bob's Burgers! Check out the service for free via the link below:
Try DIRECTV NOW Free for 7 Days
For those of you a bit more traditional or for those who prefer to watch every possible minute of extra features, you can still buy the Bob's Burgers DVDs
. Most of them include commentary, subtitles and extra scenes from the show that didn't air on television. Seriously, check out the reviews on Amazon to see just how amazingly popular this cartoon series is.
Watch the Bob's Burgers trailer for their "Easy Rider" episode below: