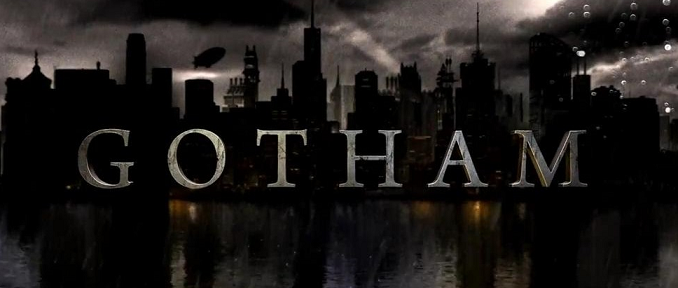 Fan of Batman? Particularly The Dark Knight trilogy? Pretty good odds you'll at least find some bits of Fox's 'Gotham' entertaining. Premiering on Fox in September 2014, Gotham follows the rise of Commissioner James Gordon through the ranks of the Gotham PD. The series originated as a way to tell this story specifically, but over time the story started recapping both Bruce Wayne's early story as well as many familiar Batman villains we've all come to know and love such as Penguin, Two Face, Poison Ivy and more. Great news for people who have fallen in love with season one, Fox recently renewed the show for a second season, which is currently in production. Gotham has been one of a few major hits for Fox as of late, who also just recently struck gold with 'Empire' and "Last Man on Earth." Critically, Gotham has been doing quite well, Metacritic has the show at around a 70, meaning the aggregate review has been quite positive. Ratings for Gotham have been on a slow decline ever since the premiere, but weekly episodes are still pulling in nearly 9 million viewers toward the series one finale. So where can you watch Gotham online? Below are the services that currently offer streaming options for the show.
Watch Gotham Live with Sling TV
Sling TV is a new alternative to cable that allows you to subscribe to several channels for a mere $20, including Fox and Gotham. It gives you live television so you can watch online just like you would on a traditional television. Head over there now to check it out and sign up for the free seven day trial.
Watch Gotham without Cable Using DIRECTV NOW
Need online access to shows like The Shannara Chronicles and Gotham as well as channels like MSNBC and The Discovery Channel? DIRECTV NOW and Sling will both get you all of that and much more. They both have a seven day free trial so you can make sure it works on all of your devices and is consistent with your data plan usage.
Try DIRECTV NOW Free for 7 Days
Is Gotham on Netflix?
So, at the time this is publishing, Gotham is not currently on Netflix. However, Netflix has agreed with Fox to gain exclusive streaming rights to the first season when it's made available to stream. We're guessing this will likely be around late fall right before the start of the second season.
Stream Gotham on Hulu
Gotham's most recent episodes are available for free on Hulu, but the show is really linear, so it can be tough to just hop in on one of these episodes to determine if Gotham is a good show for your tastes. No word yet as to whether or not Hulu will extend the episode offering much further as Netflix seems to have his one pretty locked up for the time being.
Gotham on Fox Now
Fox now has its own proprietary streaming service, and the last five episodes are available for free on Fox Now. No subscription necessary, but the same thing applies here as with Gotham streaming on Hulu; you just can't jump in randomly and enjoy Gotham.
Stream Gotham on Amazon
For those that can't wait for Netflix to have the whole first season of Gotham, you can watch all episodes on Amazon
 if you're willing to pay a few bucks ($1.99-$2.99 per episode). This is a great option to give a few episodes a whirl or to catch up on episodes you might have missed.
Google Drive and iTunes
Similar to Amazon, Gotham is on iTunes and Google Drive for a few dollars an episode. These services are a great option to watch a few episodes. Entire seasons can seem a bit expensive, especially when the season has over 20 episodes. Gotham's first season isn't done yet, but once it is, it will likely be on Blu-ray and DVD for the more traditional of you who prefer to own the physical copies of their favorite shows. Rumor is there will be a lot of great special features too. You can pre-order the blu-ray