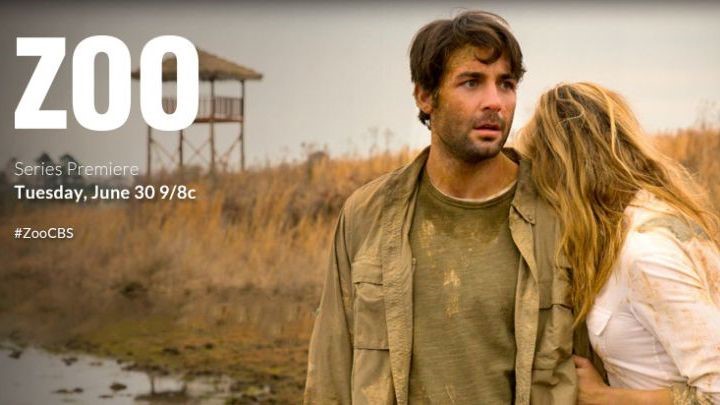 Imagine what would happen if the animals suddenly realized that humanity was mistreating them and decided to rebel? Well, that's precisely the plot that slowly starts to unwind in every episode of Zoo. A team of scientists begin out by discovering the reason behind violent animal attacks across the world. It seems as though animals and birds have sort of ganged up against the human race. It's a story that takes the team across the world and to the offices of corrupt pharmaceutical companies. Zoo is for people who love animals and science though there is very little scientific theory dispensed. However, it's just enough to keep any millennial entertained for 45 minutes.
Watch 'Zoo' Online Using CBS All-Access and the Official Website
The easiest way to watch all the present and past episodes of Zoo is to visit CBS.com. The official website gives you access to not just complete episodes which you can watch with their dreaded commercials but also download and install the CBS app. That said the one catch to using the app, and the official website is that you need to be a subscriber to CBS. If you're not a subscriber, you could try Paramount Plus.
Paramount Plus is $6 a month and allows you to watch Zoo online for free every month as long as you continue to pay. If Zoo and a couple of other CBS shows is all you watch then the $6 is worth it.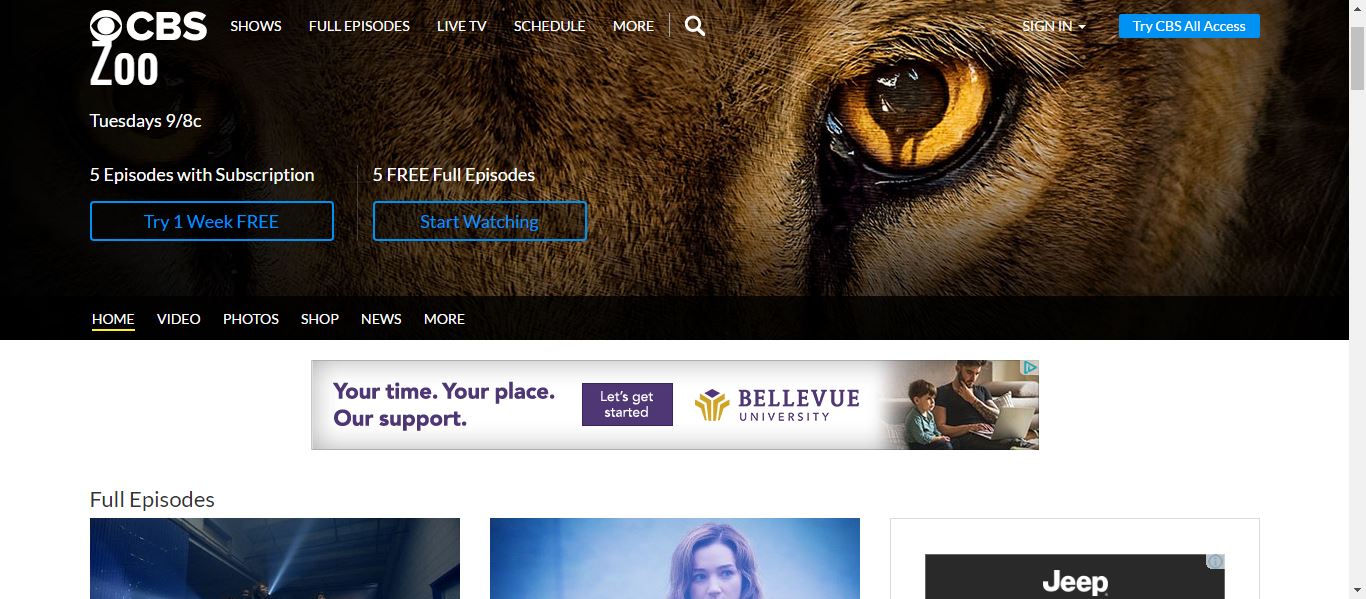 Stream Zoo on Netflix, Hulu and Amazon
At the moment you can get the complete first season of Zoo on Netflix which made it to the online streaming service last year just after the season closed. This year is probably going to be the same which means that if you're already watched the first season then wait a bit for the second season to become available on Netflix, which can take up to one month after the final episode of the season is aired on CBS. That said if you're a Netflix subscriber then the wait is worth it because you're already streaming the service on the go and to probably dozens of devices.
Nothing beats watching the spots on a cheetah or the scaly skin of a snake in full HD. We recently checked and found that you can download all the episodes of Zoo as well as the complete first season in full HD directly via Amazon Prime. However, at $2.99 an episode on average we tend to think that it's a bit expensive especially if you're going to download the whole season. But maybe you're one of those people who would rather pay more but watch in full HD resolution.
What About Downloading Episodes of Zoo from Nefarious Websites?
Not the best idea even for a reckless millennial! It can get you behind bars, fined and worst of all someone overseas could assume your identity, so it's something you best avoid at all costs and we don't recommend it!