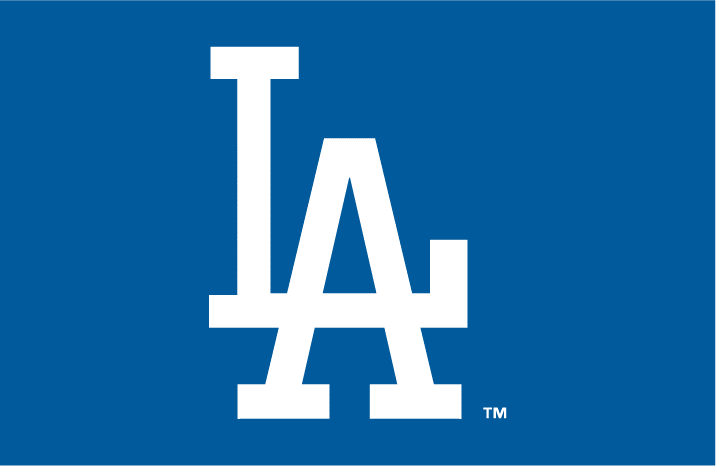 The Dodgers are hot again and it's only a matter of time before they win it all! How will they do this season against their division including the Giants , Rockies, Diamondbacks, Padres?
Here are a few ways to stream those critical division games as well as any other Dodgers game online.
Watch the Dodgers Live Online, On the Cheap with Sling TV
Sling TV is your internet equivalent of cable television except for you don't need a TV or an ugly set top box. All you need is an internet connection preferably broadband, a $19.99 subscription to Sling TV. You can then stream ESPN, History, Nickelodeon Jr and ESPN2 live via Sling TV's app on your mobile device. This will ensure that you never miss a Los Angeles Dodgers game again because you were blacked out by shameless networks.
Head over there now to check it out and sign up for the free seven day trial.
Fubo has most Live MLB Games Too!
Fubo is another service where cable is not required and you'll get access to almost every MLB game you need for a low monthly fee you can cancel at any time. Give FuboTV a try as well:
If the Dodgers are on ESPN, Try ESPN+
If your team has a special evening game on Sunday Night Baseball or ESPN, you'll need ESPN+ or one of the streaming services with ESPN included to stream said game:
Stream games anywhere using a VPN
If you already have access to a streaming service, but you want to watch a game not broadcasting in your local area, consider using a VPN service to allow streaming of your favorite team. For example, if you're in Texas, but want to watch The Dodgers online, a VPN like NordVPN will allow you to do just that.
Use Hulu Live to watch games online
Hulu is one of biggest names when it comes to offering live streams. So if the baseball game you're hoping to stream is on one of the networks they have available in their packages, this will also be a good plan for you to consider!
Check the Official Dodgers Website for Streaming Video
The official website of the Los Angeles Dodgers has everything you will ever want to know about the Dodgers including highlights, interviews, and gossip. The website is entirely free, but the streaming is not live which means you'll not be able to watch the Dodgers live via the website. Though you'll still be able to install their app and stay updated with the scores and the best shots.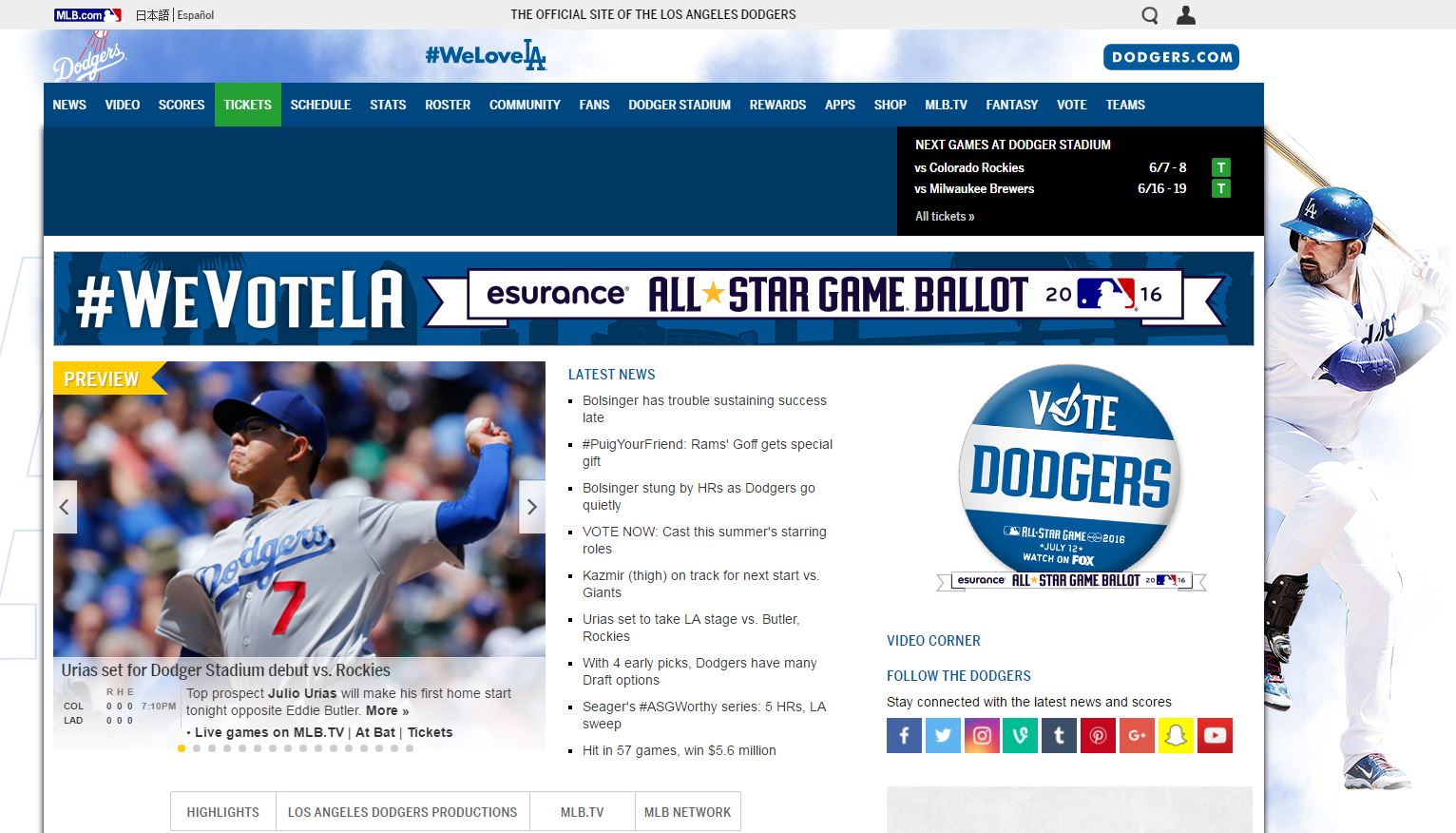 MLB.TV is the Official Live Streaming Option of the Dodgers but Watch Out for Blackouts!
MLB TV is probably one of the most popular sports channels in America. If you're a baseball fan you should have a subscription if you don't then either you're broke or not a fan. That said you'll need a subscription to stream Los Angeles Dodgers online via their app for iOS and Android in addition to via a web browser.
The $19.99 may not seem that steep because you get access to live games as long as you're not in California. If you're in California, then you're blacked out because the live streaming service hates local fans! If you don't want to be blacked out, check out the option below.
Watch the LA Dodgers Live via AT&T TV NOW
AT&T TV NOW is a service which aims to replace regular cable television by streaming live channels via its app for iOS and Android devices while also allowing people to stream via web browser. The service streams the MLB Network, in addition to ESPN, Fox Sports and numerous other sports channels. So, you'll never miss another LA Dodgers game again. That said prices start at $35 a month with AT&T throwing in free data streaming for subscribers.
Freeloader? Don't try this Live Streaming Option, LA Dodgers Fans!
Baseball is a billion-dollar industry in the US alone so why in the world would it be free? Those that offer it free install spyware on your computer, and you'll be subject to US copyright infringement proceedings. Though if you're still up for it and don't mind going to prison for your favorite team only Google "Los Angeles Dodgers free online streaming"! you're bound to find dozens of websites offering free streaming and a chance to get some jail time.
Last Updated on by Exstreamist