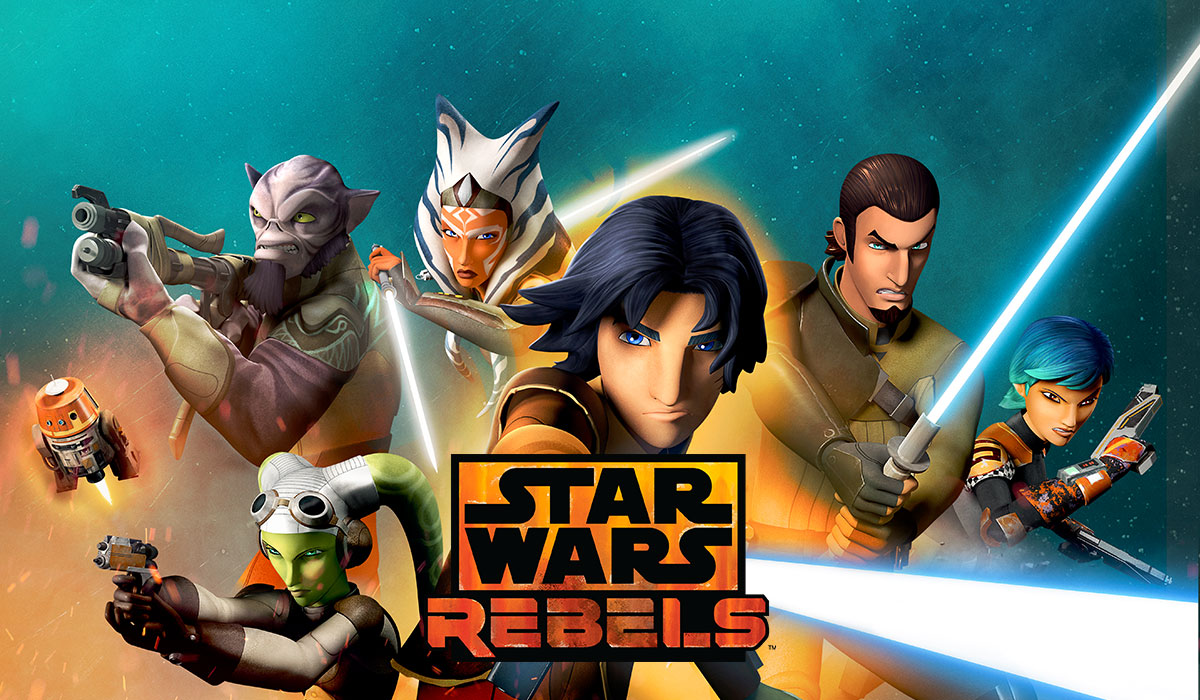 Star Wars Rebels picks up fourteen years after the fall of the great Galactic Republic. The Jedi Order is no longer putting bad guys behind futuristic prisons. The animated series is about a group of rebels who have joined forces on a starship called the 'Ghost' to conduct and plan operations against the evil Imperial Garrison as well as across the planet called Lothal. Produced by Lucasfilm Animation obviously, the style has been inspired by the original Star Wars trilogy art. If you're a huge Star Wars fan, a conspiracy theorist and love watching cartoons then this is one animated series you won't want to miss. Below we look at how it can be streamed online just so that your kids don't catch you watching Disney XD on TV!
Live Stream Star Wars Rebels Online with Sling TV
Sling TV quite literally broadens your horizons by turning any mobile device into a television via the Sling TV app. You can quite literally stream dozens of channels and watch hundreds of programs including Star Wars Rebels live. If you just want to watch the Disney Channel all day because you're into kiddy programs, then the basic package for $20 would suffice. But Sling TV still throws in a couple of other channels like Bloomberg, FreeForm, TNT, Adult Swim just in case you want to show off or perhaps decide to grow up (just kidding, we love Star Wars!).
Watch Star Wars: Rebels without Cable using DIRECTV NOW
DIRECTV Now is a lot like Sling but with a slightly different package of channels but both include Disney XD! If you're wanting a cable alternative that gets you tons of children's programming then either Sling or DTVN is for you. There's a seven day free trial so try that if you're at all interested.
Try DIRECTV NOW Free for 7 Days
Watch Star Wars Rebels Online Using the Official Disney XD App or Website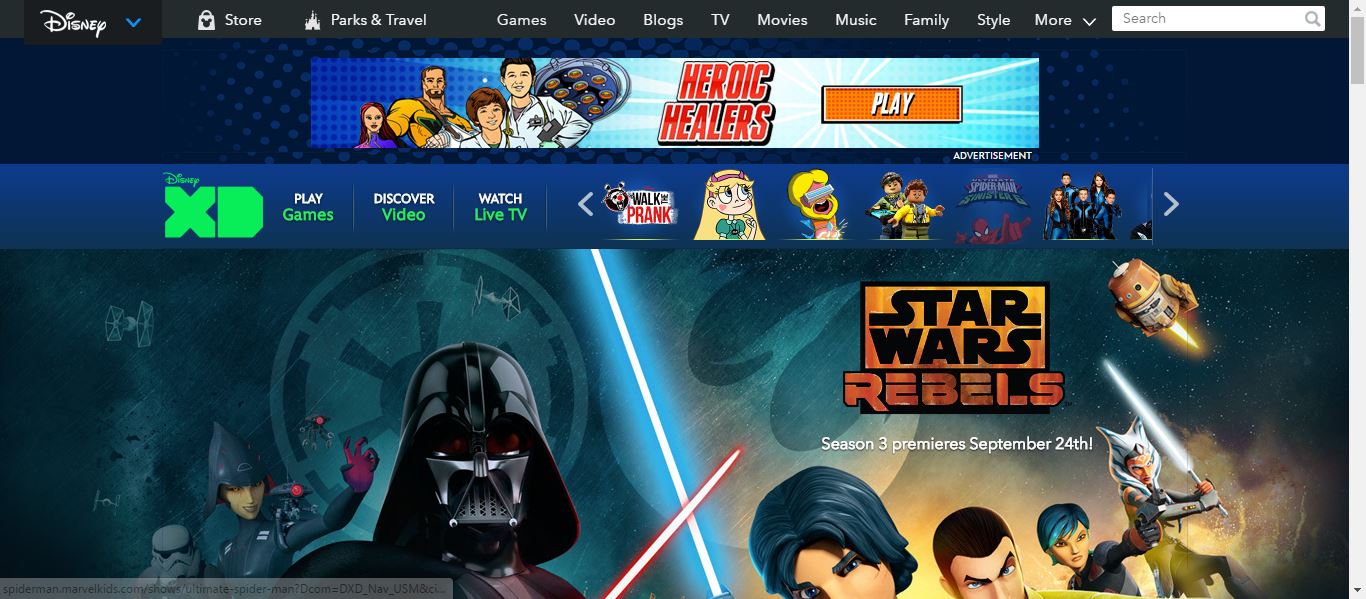 The Disney XD website can at first come across as a bit confusing especially considering its meant for mostly kids to access. However, once you get a feel for where everything is you'll find that its possible to stream Star Wars Rebels for free directly via your browser. You can also find and download Disney's official app to stream not just Star Wars Rebels but also Avengers Hero Up, the Bionic Code and the Walking Doof amongst numerous other programs. However, you may not be very thrilled to learn that you have to be a subscriber to the television channel via your cable service provider. So, you're not exactly cutting the cord or being fancy next gen! But there are other options to cut the cord as we will look at below
Streaming Star Wars Rebels on Netflix, Hulu and Amazon
Star Wars Rebels is not available on Netflix. The trailer for the second season was available briefly months ago but since then that's been taken down too. The same goes for Hulu! It looks like Disney XD needs to get on to the internet streaming bandwagon and start sharing for heavens' sake!
Star Wars Rebels is available on Amazon Prime in HD. However, at $7.99 an episode it's not exactly cheap for a millennial. Though if you're a game developer then maybe it's not so expensive!
Other Ways of Streaming Star Wars Rebels
There are a myriad of illegal ways to stream Star Wars Rebels online. However, streaming it illegally will get you jail time and fines. Though you can end up spending some quality time with Big Bubba.