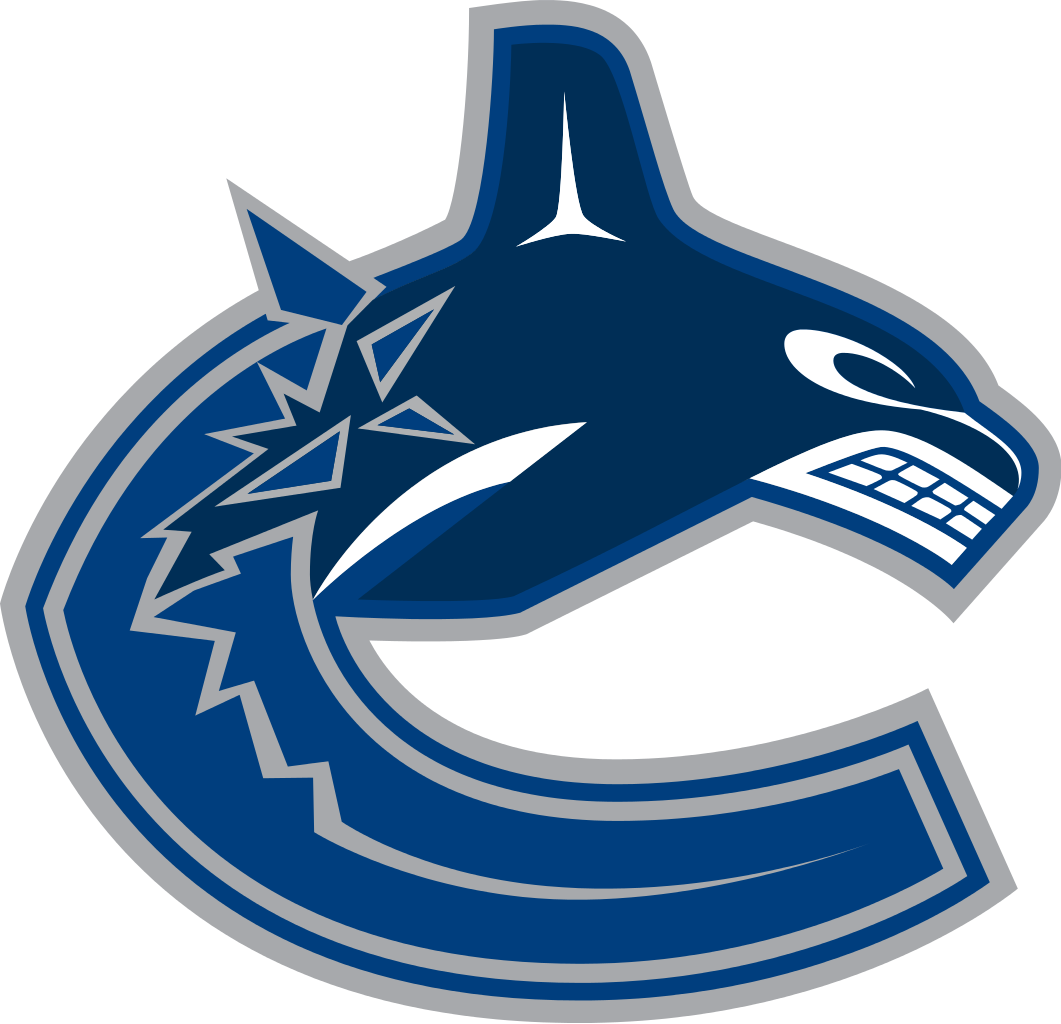 The Vancouver Canucks are based in Vancouver, BC and are members of the NHL's Pacific Division. The team's home games are played at the spacious Rogers Arena which was formerly called General Motors Place.  The team also has also won three conference championships. The Canucks live in a division with the Flames, Oilers, Coyotes, Sharks, Ducks and Kings.
Diehard fans of the Vancouver Canucks always attribute the team's near misses to bad luck. But whether or not you believe in superstitious luck rituals below is how you can stream the Vancouver Canucks online for free.
We Recommend: Hulu for Streaming Canucks Games Online
One of the biggest names in streaming now has a live sports option. Hulu Live offers dozens of channels including NBC Sports, ESPN, and more, meaning you can access most Canucks games online. They also offer a great free trial, so if you're hoping to watch tonight's game, you can try before you buy. Check it out here!
Fubo TV offers live Canucks game streams
A little bit more expensive than Hulu Live, Fubo is a great option though if you're looking for some of the more obscure channel streaming options. Odds are good if the Canucks game is online, you can find it on Fubo.
Want to watch an out-of-market Canucks game online?
If you live in one city, but want to watch an Canucks game being broadcast in another city, you will need to use a VPN service. A VPN will allow you to set your computer's location to wherever the game is being streamed and then access the game online with one of the streaming services above.
Live Stream the Vancouver Canucks Online with Sling TV
Nothing beats being able to stream live television on your mobile device, and Sling TV is a service that makes this dream a reality. For $20 a month subscribers to Sling TV can stream dozens of channels on devices of their choosing. Out of all the channels, the one of most interest to Vancouver Canucks fans has to be ESPN since the network has an agreement with the NHL to live stream all their games. However, in addition to ESPN you also get to stream NHL Network, CNN, Syfy, Fox Sports, etc. The only thing you need to remember is to download and install the Sling TV app for your device because without it streaming on the go is damn near impossible.
Watch the Vancouver Canucks Play Live via DIRECTV NOW
You can watch the Vancouver Canucks play live from just about any web enabled device with a DIRECTV NOW subscription. Starting at $35 a month AT&T also throws in free streaming for subscribers. Though Canucks fans may have to upgrade past the basic package to live stream channels such as the NHL Network. Give the service a shot for free by clicking on the button below.
Try DIRECTV NOW Free for 7 Days
Watch the Vancouver Canucks Online Using the Official NHL GameCenter Service
The NHL wants to make it easier for millennials to watch the Vancouver Canucks or any other franchise team play and the GameCenter service is meant to do just that. GameCenter is an official online streaming service by the NHL, which allows subscribers to stream live games on their mobile devices. The annual all team subscription price is $131.49, while if you just want to stream the Vancouver Canucks whenever they play, it will cost you $100 a year. Alternatively, you can pay a monthly subscription at $24.99.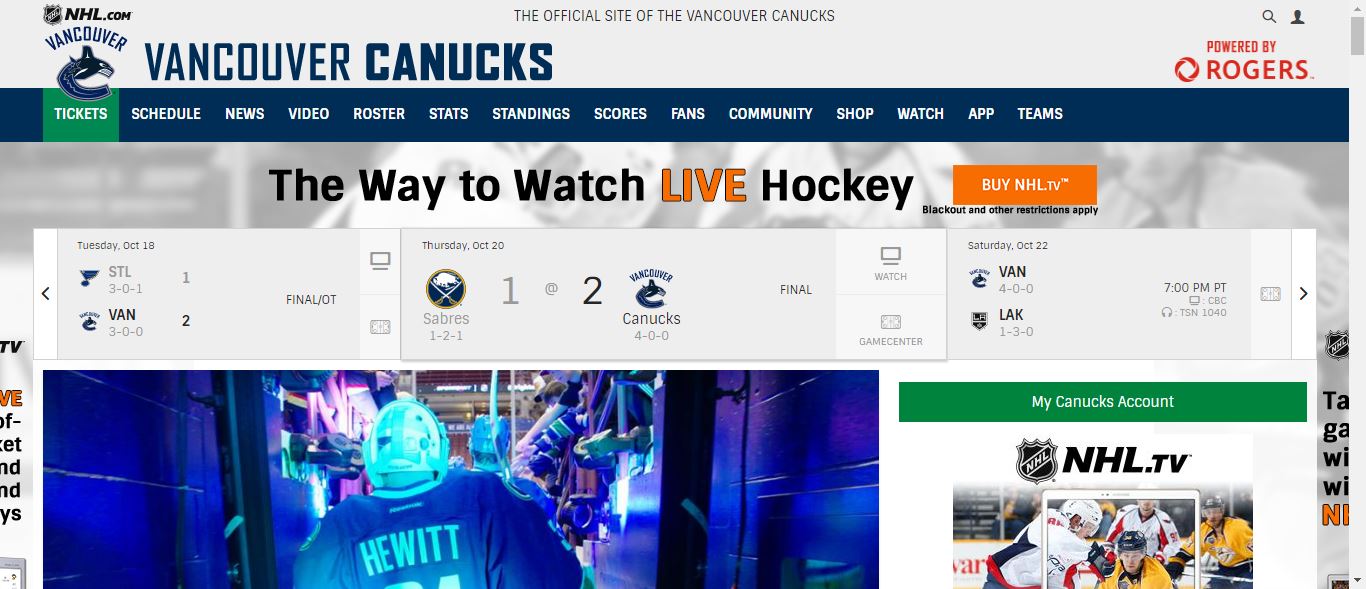 Stream the Vancouver Canucks with the PlayStation Vue
The PlayStation Vue is another live streaming service but this time it's backed by Sony. $40 a month buys you the privilege of streaming dozens of channels including ESPN. So you'll be able to watch the Vancouver Canucks play live regardless of if you do or do not have a PlayStation console. You can always download and install the PlayStation Vue app which is available for iOS, Android, Roku, Chromecast, etc.
Other Methods of Streaming the Vancouver Canucks Online for Free
We have yet to come across any free, and legal ways of streaming the Vancouver Canucks live online. That said, please stay away from sites that say they are free because the price you pay is in the way of losing your identity to hackers. But worse is prison time if the FBI happens to be setting up a sting operation to nab pirates like yourself via that website.