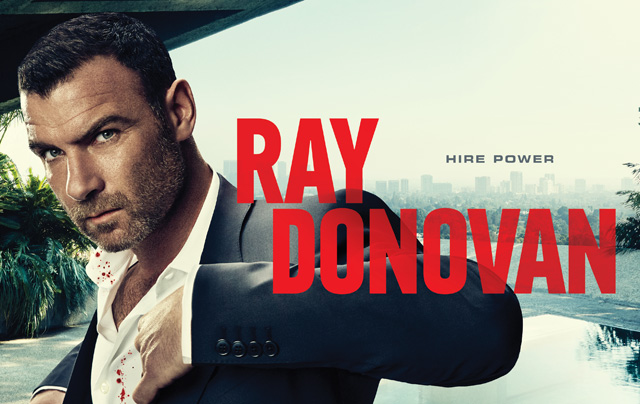 Ray Donovan is a high-class thug who works for the rich and famous. The show is about an Irish-American man and his family living in Los Angeles. Though the family is originally from Southie (South Boston), evident from their accent and foul mouth, the one successful member of the family is Ray, who starts out working as a thug for Goldman & Drexler. Ray fixes problems for the rich and famous, keeps a record and then blackmails his way into everything from getting his brother out of jail to taking the route of becoming his own man on the streets. Though he certainly has a few of his own problems like his ex-con dad 'Mickey', who the FBI manipulates to get the dirty laundry on Ray.
Ray Donovan is an uninterrupted trip through the foul mouthed, low self-esteemed family with an endless series of problems which makes it worth watching.
If twisted families are your thing, then here is how you can watch Ray Donovan online for free.
Watch Ray Donovan Online Free with Showtime Anytime
The Anytime app for Showtime is free to download, and you can log into it with your credentials if you're a subscriber to the channel via your cable service provider. However, the catch is that if you're not a subscriber, there is no way for you to log in and stream Ray Donovan online for free. Though the app is available for Apple and Android devices, and runs pretty smoothly but not free if you can't borrow someone's subscription.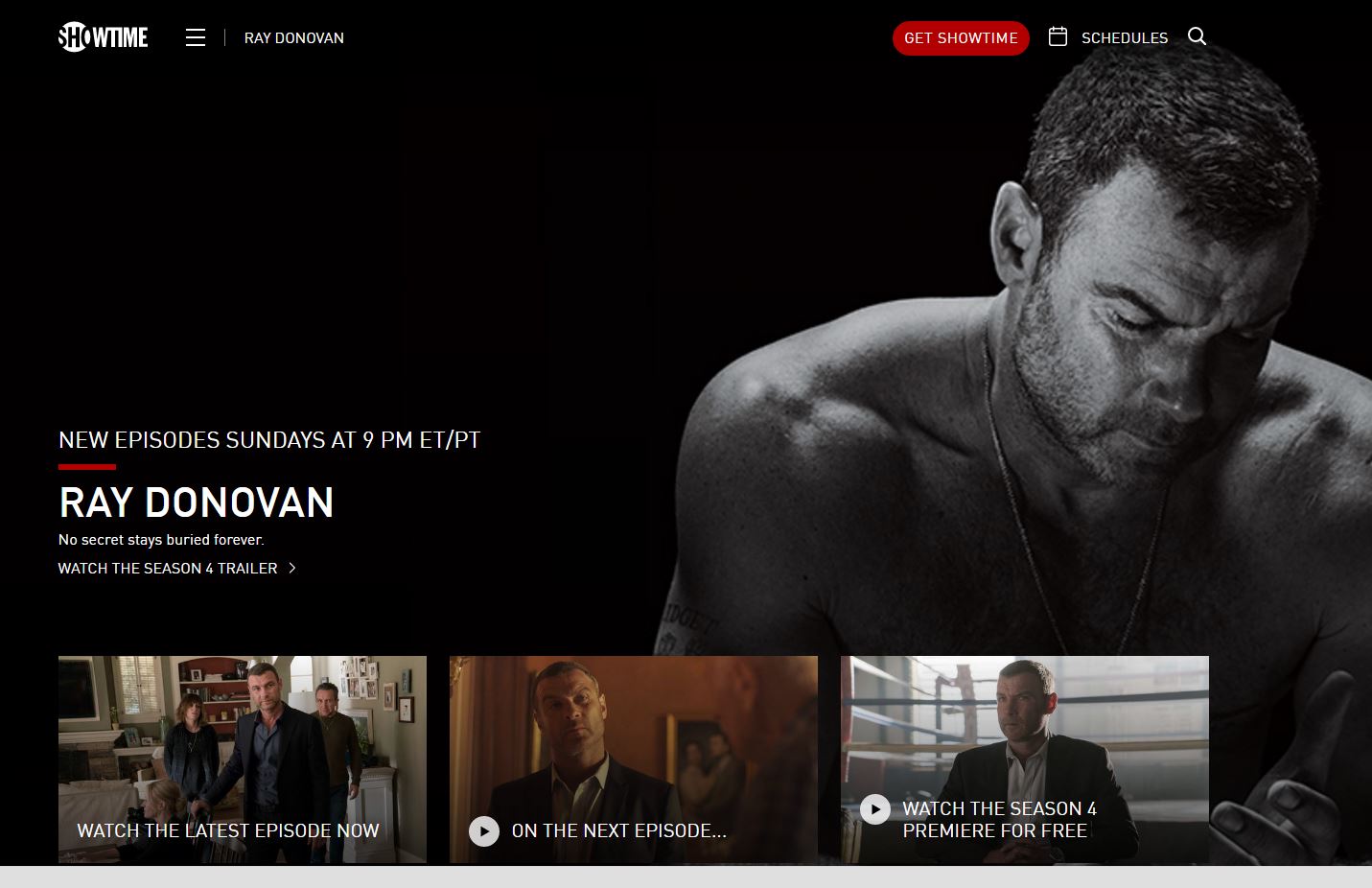 Watch Ray Donovan on Sling TV
Even though it has "TV" to its name, it has little to do with a conventional television and cable subscription. Perhaps the only thing that Sling TV has in common with a regular TV is that you can flip through almost all the channels you find when you get a cable subscription but at a much lower cost and without having to be tied down by a subscription.
Since Showtime is one of the channels being offered by Sling TV, you can watch Ray Donovan online for free with just a $19.99 a month subscription!
Head over there now to check it out and sign up for the free seven day trial.
Stream it on Hulu but Not Netflix
You can watch the latest episodes of Ray Donovan on Hulu as well as previous seasons right up till the first season. The great thing about watching it on Hulu and Hulu Prime is that with the latter you get to skip the commercials. Plus, we found that the latest episode is available as soon as its aired on Showtime, so there is absolutely no delay, and you don't have to worry about being left behind.
No Showtime content including Ray Donovan is on Netflix right now.
What about Amazon Prime, Ray Donavan fans?
Just like Hulu, all the latest episodes of Ray Donovan are available on Amazon Prime. However, we tend to think that Prime can be expensive if you're not a tech billionaire. At $2.99 an episode, it's a lot more expensive than any of our other options. But perhaps the ability to download an episode to your device and watch it while waiting at the doctor's office is something you may think it's worth the extra dough!
Can I watch Ray Donovan online for free using any methods other than the ones described above?
Yes you can but they are illegal which is why we don't advocate that you use those methods. Your best bet is Sling TV if you're a down on your luck millennial.