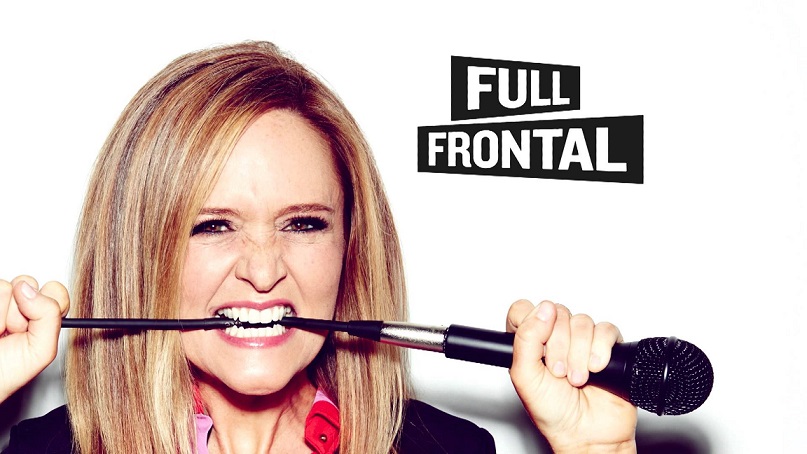 When Jon Stewart left 'The Daily Show' everyone was wondering what would become of some of his best correspondents. While Stephen Colbert had found success on Comedy Central's now defunct 'The Colbert Report' and now 'The Late Show' and John Oliver's move to HBO for a weekly news recap has also been successful, it left several other major names without a home.
But Samantha Bee has without a doubt become one of the best at taking her own show after 'TDS' success and making it her own. 'Full Frontal with Samantha Bee' has quickly become one of the wittiest commentaries on weekly news and events. Bee takes on social issues, current events, historical recaps and more in a comedic yet poignant tone that engages and entertains the audience. The series has gained a decent following, and we're willing to bet Comedy Central is kicking themselves a bit for letting such a talented host walk.
So where can you stream and watch 'Full Frontal with Samantha Bee' online? There's some great options below for a variety of users.
Stream 'Full Frontal with Samantha Bee' Live Without Cable Using Sling TV
Sling TV allows you to live stream TV through their app without a cable subscription, and TBS live streams are included in their streaming packages. The good news here is you can get a free trial of Sling TV here and cancel anytime. It's one of the best options for those without cable as it offers a live-stream replacement of dozens of cable channels.
Watch Full Frontal with Samantha Bee Live with DIRECTV NOW
DIRECTV NOW live streams TBS as part of its 'Live a Little' bundle for $35 a month. Being able to live stream TBS via the service's app for iOS and Android devices means that you can watch Full Frontal with Samantha Bee live. Plus, because AT&T is not charging subscribers for data you can stream 24/7 without a care in the world. Click the button below for a free trial!
Try DIRECTV NOW Free for 7 Days
Watch Full Frontal with Samantha Bee Clips Free Online on YouTube
If you're looking to just catch some highlights of Samantha Bee's show, her YouTube channel is a great place to start. The show is pretty liberal with their sharing of clips so you'll likely be able to get a pretty good picture of what 'Full Frontal' is all about.
Is Full Frontal on Netflix, Hulu or Amazon?
Unfortunately for Netflix and Hulu subscribers, 'Full Frontal' is not on Netflix or Hulu. While it wouldn't make a lot of sense for Netflix to pick up a series as date-specific as 'Full Frontal' it certainly makes sense that maybe one day Hulu would take a crack at it, with their next-day television options.
If you need a quick fix, you can buy individual episodes directly from Amazon for about $3 a piece.
Log into the TBS website and watch Full Frontal Online
If you have a cable subscription and just happen to be away from your home television, you can still stream 'Full Frontal' with a cable login through the TBS app or TBS website. Not as useful for those without cable, but still viable if you happen to have a login.
Avoid illegal streams of 'Full Frontal'
When you're searching for a way to watch 'Full Frontal' online, a lot of times you'll end up on sites promising free streams only after you hand over your information or download some suspicious file. We highly recommend proceeding with caution in these cases.
'Full Frontal with Samantha Bee' airs on Mondays on TBS.