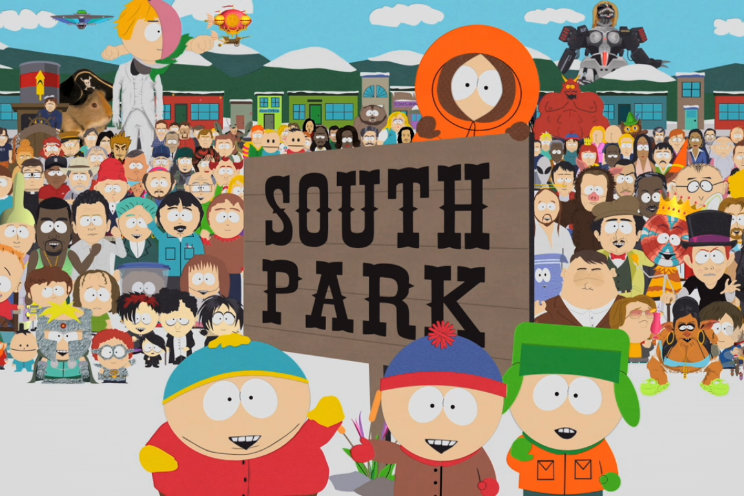 Every generation has an irreverent show that pushes the boundaries of what's acceptable to watch and enjoy on TV. South Park has been that show for over a decade now as the creators pull no punches. They'll offend anyone, anytime regardless of their stature, race, sex or likability. Popular with younger audiences, South Park continues to pull ratings in for Comedy Central like it was in its prime.
Given the younger demographic of South Park you're probably wondering how you can watch the show online. Streaming South Park is fairly simple with the options Comedy Central puts out there. Here are a few ways to get the job done.
Watch South Park LIVE with Sling TV
Comedy Central shows are now on Sling and that includes South Park! Sling is a cable alternative that includes networks such as BET, Syfy, MTV and TNT among many others for a low price and doesn't require a commitment. Head over there now to check it out and sign up for the free seven day trial.
Streaming South Park with DIRECTV NOW
Tired of those huge cable packages that charge you an arm and a leg to stream shows like  South Park? DIRECTV NOW offers a similar cable-like experience to Sling with a similar channel lineup for a low cost. They have a seven day free trial so there's no risk to checking it out, right?
Try DIRECTV NOW Free for 7 Days
Is South Park on Netflix or Hulu?
Hulu is the new home of South Park online. In a massive $200M deal Hulu purchased the rights to the show and will become one of the only places you'll be able to watch it online. That means Netflix, you're out of luck. South Park is not on Netflix and won't be for at least a few years. You'll have to be a Hulu subscriber (at $10 a month) to watch South Park online on that platform but it may be worth it to you with all of the other shows they have coming.
 Watch South Park on Comedy Central's App or Website
Comedy Central has been the home of South Park since the beginning. When other networks would have chased the program off of the air due to the explicit nature of the content, Comedy Central stuck with them and allowed them to produce their… umm… art as they saw fit.
You can download the app for free and watch some South Park episodes but not all. Sign in with your cable provider's login to watch even more South Park online.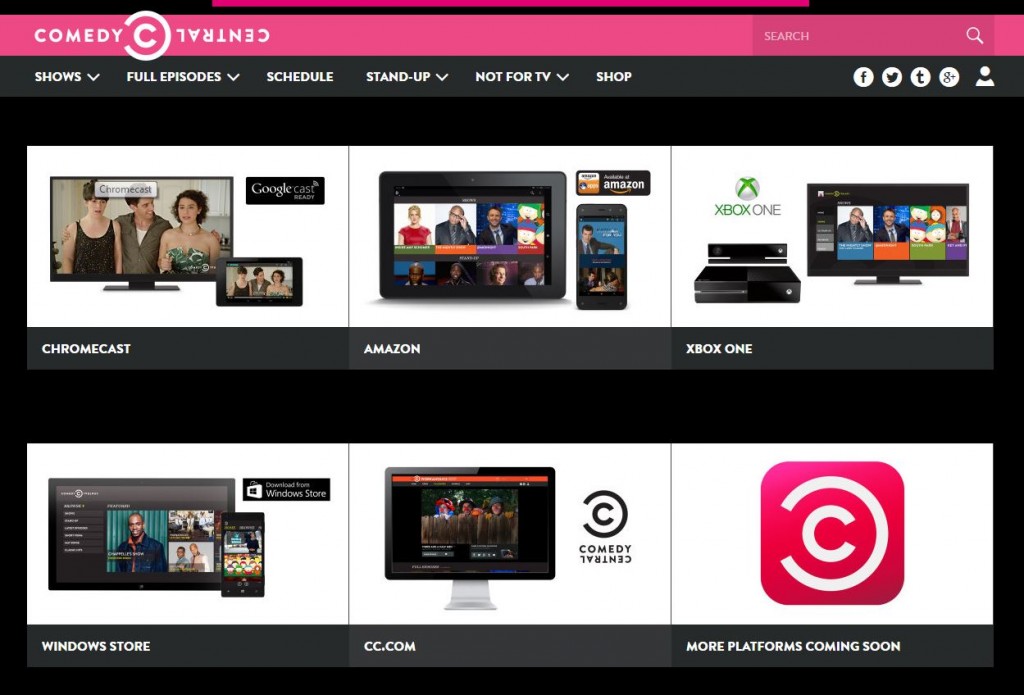 You can also watch full episodes of South Park online via the Comedy Central website. You won't be able to watch all episodes, just the latest seasons and you'll have to watch a few commercials. But if that's what you're looking for it might just be the best, free way to watch South Park online.
Is there a South Park Live Stream?
So you can't wait until the next day to watch South Park online, huh? Well you might just have to because Comedy Central does not offer a live stream with their app or website. You can use something like Sling TV or Xfinity's app to live stream South Park but that would require a subscription.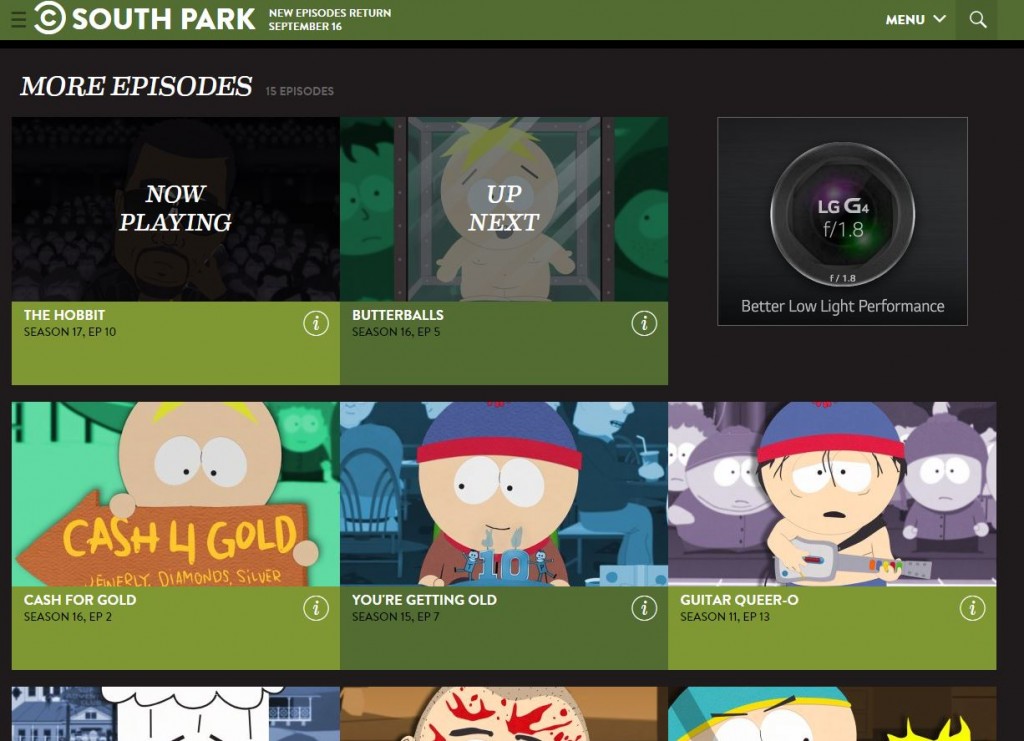 Download Full Episodes of South Park Online
You can also purchase full episodes of South Park online through digital retailers like Amazon, Google Play or iTunes. They'll cost you about three dollars a piece but you'll then own them forever and be able to stream them any time, even offline! For the collector in you, this might be a great option. You won't have to worry about which billion dollar company purchased the streaming rights in 2019 or anything. You'll just always have the episodes in digital form wherever you go.