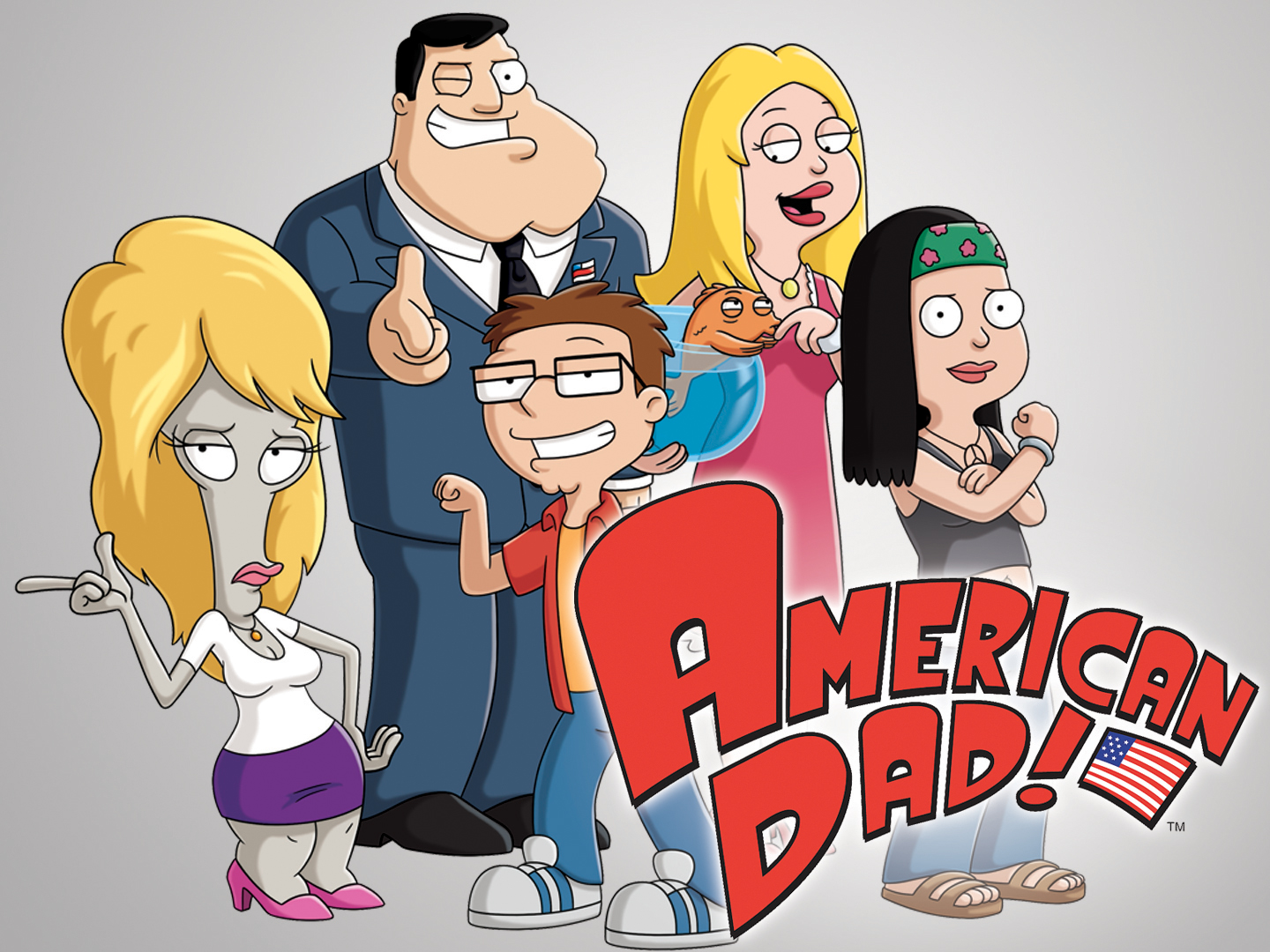 American Dad is an animated, adult sitcom which premiered back in 2005. It was part of the TBS' Animation Domination block. Unlike sister shows like The Cleveland Show and Family Guy, American Dad does not heavily rely on Cutaway gags and uses fewer punchline jokes. The humor is primarily drawn from its quirky characters and the strange relationship between various family members. Though the plots are understandably absurd, they are still anchored in real world issues and stories. American Dad has over the past decade been nominated for various awards like two Primetime Emmy Awards, plus two Annie Awards. The American Society of Composers, Authors, and Publishers bestowed a top television series award to the show. Though TBS had picked up the series starting from the 12th season, the final three episodes of that season were broadcast by Fox but labeled as the 11th season.
Fans of South Park, and other adult, animated sitcoms should obviously give American Dad a shot if they haven't already. If you're too busy for regular cable television then below is how you can stream American Dad live online!
Watch American Dad Online Using the Official TBS Website
Fans of American Dad can live stream the show on the go via the official TBS website. The official website has a 'live TV' link, which requires logging in with your subscriber credentials to live stream the channel. Despite the fact that most people live stream on their mobile devices there is no official app. We also discovered that streaming via the official website on a mobile device is a tricky business at best! If you're not a subscriber and have no intentions of becoming one anytime soon, then you can still live stream the show via the options below.
Live Stream American Dad Online with Sling TV
Sling TV is a cable alternative which does not require a long-term commitment, nor is it expensive. Starting at $20 a month the service live streams channels like TBS, Fox, and ESPN, etc. via a web browser and apps for iOS, Android and Chromecast devices. With Sling TV you can catch all the latest episodes of American Dad live as well as other hit shows, and reruns of episodes you may have missed.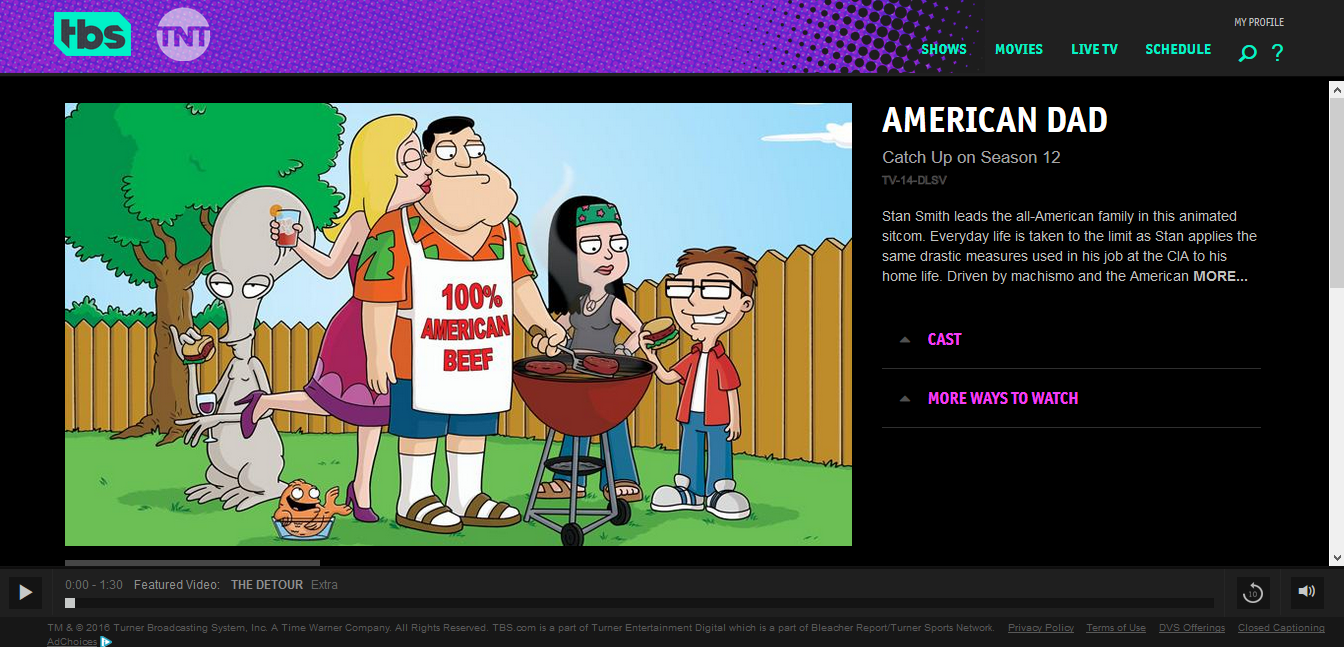 Watch American Dad Live with AT&T TV NOW
AT&T TV NOW is also a cord-cutting service, but it's backed by the telecom giant AT&T. The service includes TBS in addition to over a hundred channels, all of which are streamed via apps for various operating systems like Windows, iOS, and Android. Starting at $35 a month you may think it's comparatively expensive but AT&T is leveling the odds by throwing in free data for streaming. So, try it for free via the button below.
Streaming American Dad on Netflix, Hulu, and Amazon
Netflix has all the seasons of American Dad available for streaming. However, it takes longer than usual for new episodes to become available. Despite that one drawback Netflix subscribers and fans of the show now have reason to rejoice.
Hulu does not have any TBS shows. So, far there is no official word from TBS or Hulu if this will change anytime soon. We feel sorry for all Hulu subscribers who want to watch American Dad…but tough luck!
Amazon Prime has episodes and complete seasons of American Dad available for download. The average price for an episode is $2.99 with the complete season costing $19.99.
Other Methods of Streaming American Dad Online Live
Many so called free methods online are either a scam, or they are illegal. Spammy websites will install all manner of malware and trojans on your computer exposing your privacy to an international market of thieves. Plus, since you're breaching copyright law, be prepared to face Uncle Sam in court. Word of advice: Uncle Sam is nothing like American Dad!
Last Updated on by Exstreamist