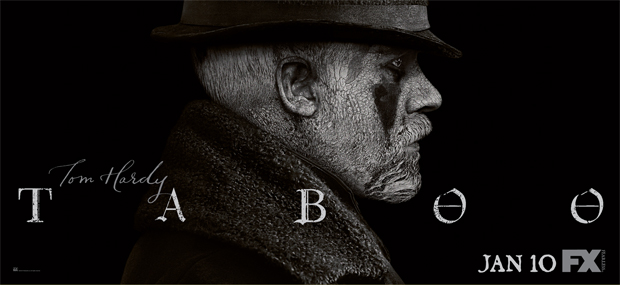 A one man army against the mighty East India Company is what Taboo is shaping up to be. A brand new British miniseries created by Tom Hardy, Steven Knight and Chips Hardy. Scheduled for eight parts the miniseries is about a rugged adventurer who returns to Great Britain from his adventures in Africa. The outspoken and tough adventurer returns with diamonds he stole, with the goal of extracting revenge for hits father's murder. Kristopher Nyholm directs the first four episodes but the story is created by the Tom and Chips Hardy. Tom Hardy stars as James Delaney. The miniseries is scheduled to premiere on BBC One in the UK and FX in the US.
If man against the world type stories fascinates you, then this is one miniseries you shouldn't miss. Below is how to stream Taboo online for free.
Watch Taboo Online Using the Official FX App
The official FXNow app allows for free streaming but only for subscribers to the channel. So, you can immediately stream Taboo live whenever it airs along with Sex&Drugs&Rock&Roll as well as any other FX show for that matter on the go. The FXNow app is available for iOS and Android devices, but it's pointless if you're not a subscriber and have no intentions of paying hefty cable subscription fees.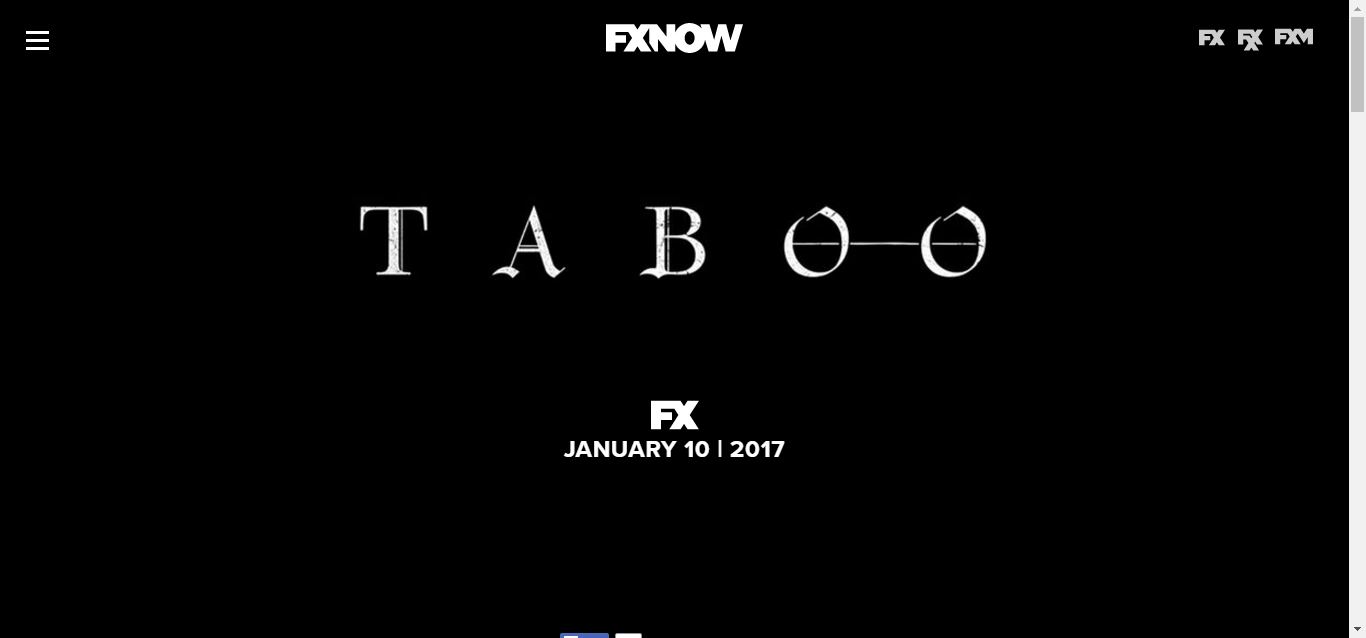 Live Stream Taboo Online with Sling TV
You can live stream Taboo online on your iOS, Android, Chromecast device or laptop with a Sling TV subscription. The best thing about a Sling TV subscription is that it's cheaper than a regular cable subscription starting at $20 a month. Subscribers can stream dozens of channels like ESPN, CNN, Fox Sports, ESPNU etc. live on the go. The other big plus of Sling TV is that there is no long-term commitment on your part i.e. just pay for the month that you use the service or want to use the service. Just make sure that your credit card is working!
> Sign Up for Sling TV and Watch Taboo Online Live for 7 Days Free <<
Streaming Taboo on Netflix, Hulu, and Amazon
Netflix may not have the latest episodes of Taboo available for streaming. Not many FX shows make it to Netflix unfortunately. However, we are expecting all the latest episodes to be made available on Hulu. FX has a good working relationship with Hulu evident from almost every show that's available on the platform.
Amazon Prime should have the entire mini-series available for download. Amazon has almost all miniseries you can think of especially the hit ones. So, we're assuming it will be available soon, and pricing is expected to be around $2.99 an episode if not more.
Other Methods of Streaming Taboo Online for Free
Well above are all the legit ways of streaming the show online. We assume that they are free methods too but those are most likely illegal. Streaming shows like Taboo illegally can get you in a lot of trouble! So, we strongly advise against using illegal streams which mostly originate from China and Russia because the FBI is watching you!