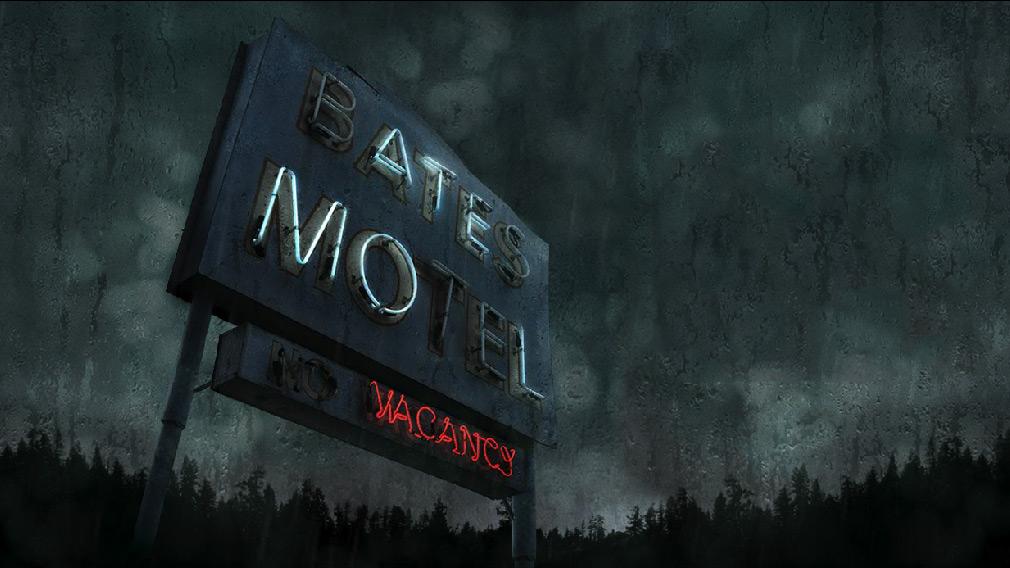 Bates Motel may sound like a boring TV series about maybe a couple running a motel but it's not. Bates Motel is geared towards the freaky horror geeks, and gore hunters that A&E seems to attract a lot of these days. Anyways the story is about a mother and son who move to a new town to start their life all over and hopefully not make the same mistakes again.
The mother and son duo setup a motel, if you haven't already guessed. Numerous mysterious things begin to happen, which include horrifying acts by the son. To surmise we'd say it's a prequel to Alfred Hitchcock's cult hit Psycho. But she shouldn't be surprised, after all, it was the son who killed her husband in the first place, and should be locked up in the loony bin for that.
So how do you watch Bates Model for free online? Well, there are a couple of legit and a few illegal ways of doing it. We will start with the 100% legit ways.
Watch Bates Motel with the Official A&E App or Website
Episodes and even live streams of Bates Motel can be found on A&E's official website. You can stream the latest episodes and even previous ones directly via your mobile device but via a browser. Yup! That's right you'll need to open up a browser on your mobile device because A&E does not have an app just yet. I mean a billion-dollar network has no app! Who are they kidding?
To stream Bates Motel online, you'll need to have a subscription to A&E via your cable service provider. If you don't then consider begging or stealing to get it.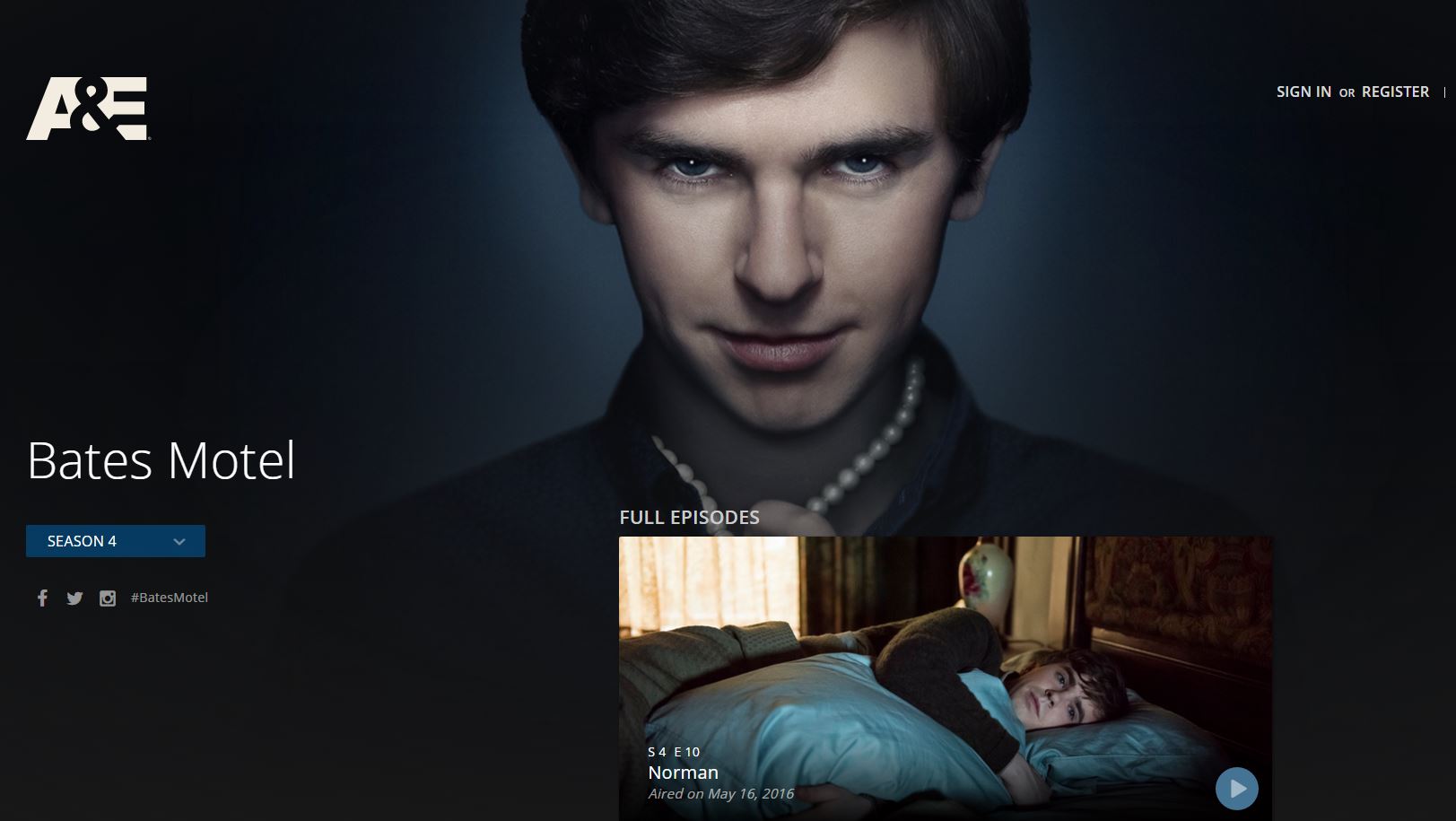 Is Bates Motel on Netflix or Amazon?
If you're down with downloading episodes past and present of Bates Motel, then Amazon is the best place. The advantage of downloading via Amazon is that you cut the crappy advertisements that you'd otherwise have to sit through with a live stream. But at $3 an episode sitting through three seasons will certainly break your bank, back, and cash flow, it can be grounds for your girlfriend dumping you.
Netflix is a different story altogether. You can find season one and two, but season three of Bates Motel will be available later. So, you're not in luck if you want the latest episodes.
If you want to stream Bates Motel live to your mobile device and your computer, then the only legit option left is Sling TV!
Watch Bates Motel Live Streaming with Sling TV
A&E TV is part of the dozens of channels on offer by Sling TV when you subscribe. A mere $20 a month gets you access to all the channels and episodes of Bates Motel that A&E decides to air and re-air over the course of the month. The Sling TV app for iOS and Android obviously means that if you're a hipster with a no-nonsense attitude and a love for broadband you can still watch on the go.
Head over there now to check it out and sign up for the free seven day trial.
Live Stream Bates Motel Live with DIRECTV NOW
DIRECTV NOW includes A&E as part of its 'Live a Little' package for $35 a month. Now because the service live streams A&E via its apps for mainly iOS and Android devices you can watch all the latest episodes of Bates Motel and subsequent re-runs too. AT&T does not charge streamers for the data they use when streaming so you don't have to worry about watching one episode multiple times or multiple shows all the time! Click on the button below to check out the service for free.
Try DIRECTV NOW Free for 7 Days
Misguided Individuals Read on for More Live Streaming Options!
So, you don't want to spend a dime on watching Bates Motel? Well, then you're officially a pirate without the eye patch. There are dozens of questionable streaming websites that also stream A&E TV. But be warned that you could end up in the slammer or worse have a bunch of teen hackers make off with all the money in your bank…but then again you don't have any money to begin with just your identity which too will get ripped off.