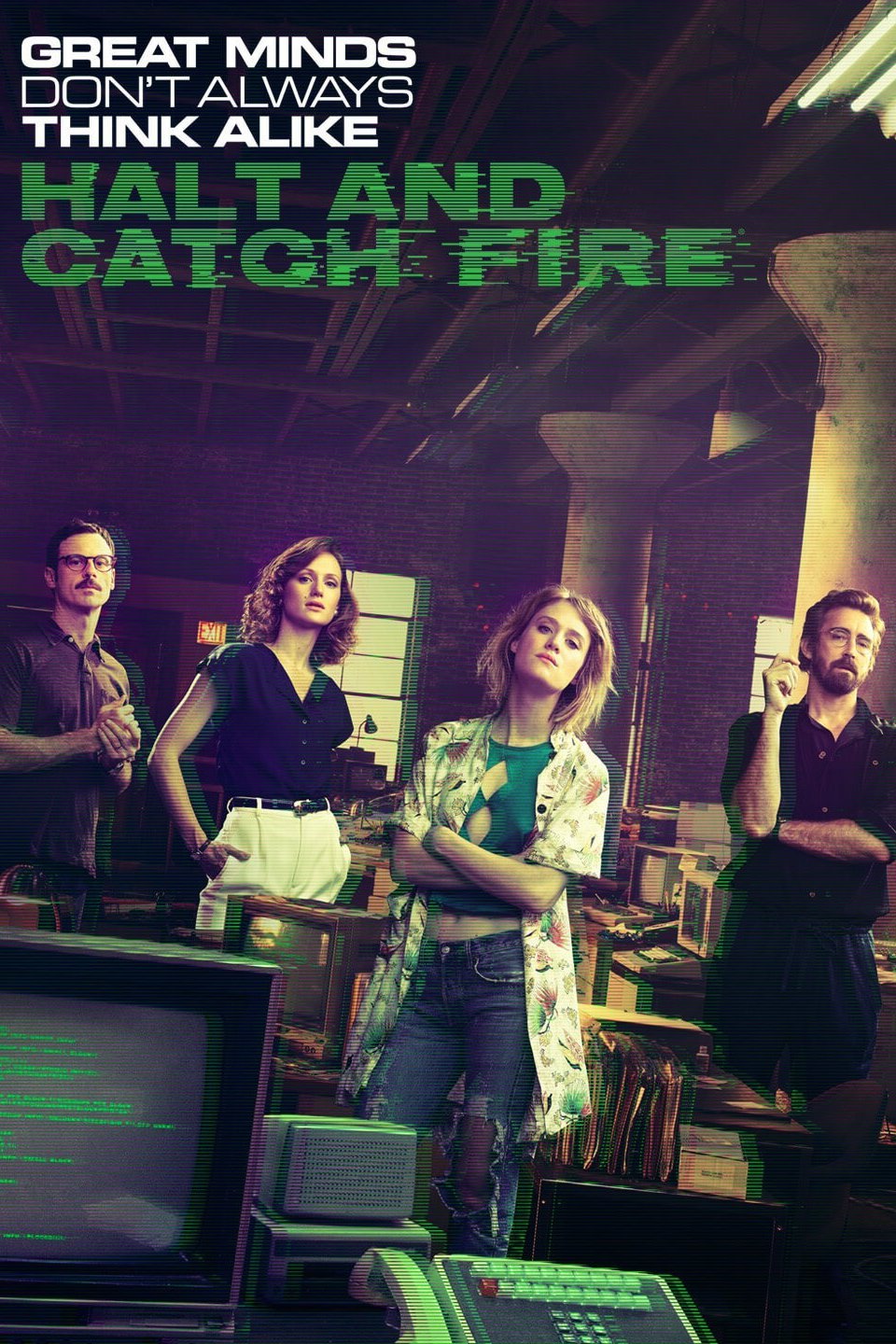 Halt and Catch Fire has managed to light critics on fire! The serial has received numerous accolades including the Critics' Choice Television Award for being the Most Exciting New Series. It was also nominated for the Best Drama Series, with Lee Pace as the Best Actor. The serial was nominated for the 67th Primetime Emmy Awards for Outstanding Main Title Design. The serial is a period drama which takes place in the 1980s during the computer revolution. It's about a visionary who wants to develop a computer unlike an IBM PC or Mac, both of which were market dominators at the time. The first two seasons take place in Silicon Prairie of Texas with the third season moving to Silicon Valley. The title incase you were not a computer nerd is abbreviated as HCF which is machine code instruction to cause the CPU to stop working.
If you are like most people then the iPhone certainly fascinates you, but this serial is not for you, it's for everyone who uses Linux! That said all those accolades should motivate you to start watching and below is how you can stream it online.
Watch Halt and Catch Fire with The Official AMC App
Thanks to the official AMC app you can stream episodes of Halt and Catch Fire for free. However, the first step is to be a subscriber to AMC if you are not already. That said the official app enables you to stream almost every AMC serial including Preacher and The Walking Dead etc. on your iPad, iPhone, and Android device. But if you're fresh out of cash because you just bought your girlfriend a designer handbag then this approach will not work for you because it requires a commitment!
Live Stream Halt and Catch Fire Online with Sling TV
Sling TV is a service which enables hipsters like yourself to stream channels such as AMC, TNT, and CNN amongst many others to your mobile device for free. The significant added advantage is that unlike a regular cable service it is cheap at $20 a month and requires no commitment. You also don't need to have a TV, though if you have one you can stream everything on the big screen too as long as it's smart! With a Sling TV subscription, you can stream past and present episodes of Halt and Catch Fire as soon as it's aired along with dozens of other shows without having to miss your best friend's party.
>> Sign Up for Sling TV and Watch Halt and Catch Fire Online Live for 7 Days Free <<
Watch Halt and Catch Fire with AT&T TV NOW
AT&T TV NOW is one of the best high tech ways of watching Halt and Catch Fire live. The service streams AMC along with dozens of other channels via its native apps for iOS and Android devices essentially allowing you to look cool while watching the latest episodes of a nerdy serial. AT&T TV NOW starts at $35 a month with no charges for streaming. You can try out the service for free using the link below!
Streaming Halt and Catch Fire on Netflix, Hulu, and Amazon
Netflix does and does not have Halt and Catch Fire! It doesn't because you can't stream it so that subscription membership is pretty pointless if you want to watch this show. However, you can rent season 1 & 2 on DVD!
You also won't find Halt and Catch Fire on Hulu! We know it's a bummer right? But that's just the way it is with some of these shows.
If downloading episodes to your computer or mobile device is an option, you can find just about every episode from every season of the show on Amazon Prime. At $2.99 a pop, it's not for a struggling computer geek but rather for someone whose already made it!
Other Ways of Streaming Halt and Catch Fire for Free
Well, there is no other way short of end up streaming a pirate stream. If you decide to pirate shows like Halt and Catch Fire, then the only halting you'll be doing is when the cops knock your door down.
…The first rule of computers is "You do not pirate shows."
Last Updated on by Exstreamist