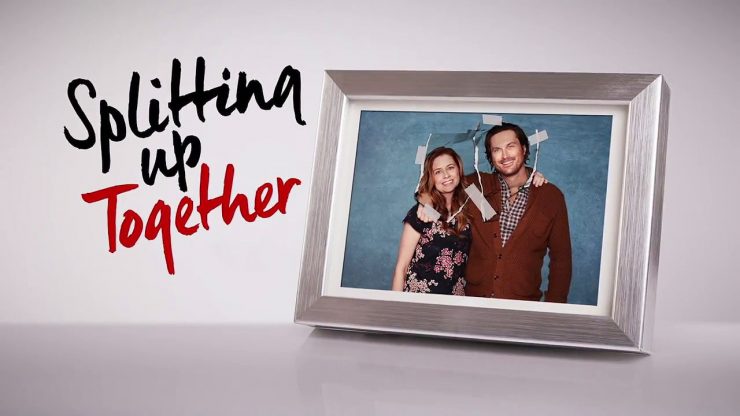 Splitting Up Together is a single-camera sitcom on ABC. The series is based interestingly on a Danish sitcom of an entirely different name (Bedre skilt end aldrig). The show is adapted for an American audience by Emily Kapnek with Heeno, they also the co-executive producers of the show along with Jeff Kleeman and Ellen DeGeneres. Splitting Up Together is about a married couple which decides to split up yet maintain their relationship in a unique way. Each parent gets an on and off time on alternative days. The parent on the off day stays in the shed. However, throw teen kids into the mix, and the recently split couple soon realizes that doing it single handed is way harder than they thought and also makes for some awkward situations.
Thinking of splitting up perhaps? Or maybe getting married? Then below is how you can watch Splitting Up Together live online.
Watch Splitting Up Together Online Using the Official ABC App or Website
The ABC Go app and website are for those who have a subscription via their cable service provider. Subscribers can live stream Splitting Up Together as well as previous episodes. However, don't wait too long because past episodes of the show are removed. Plus, you'll have to deal with commercials, same as with watching on the good old TV! The official app works on iOS and Android devices, while the website can be accessed via your web browser…obviously! Though if you don't want to deal with the hassle of subscribing or live a nomadic lifestyle below is how you can still watch Splitting Up Together.
Watch Splitting Up Together via AT&T TV NOW
AT&T TV NOW is a cord-cutting service made possible by AT&T. What's unique about the service is the fact that it live streams channels like ABC, AMC, Fox Sports, etc. via its app for a number of devices. Being able to stream via an app for your iPhone means that you'll be able to watch episodes of Splitting Up Together while on the go. The service starts at $35 a month and does not require a long term commitment. Give it a shot via the button below.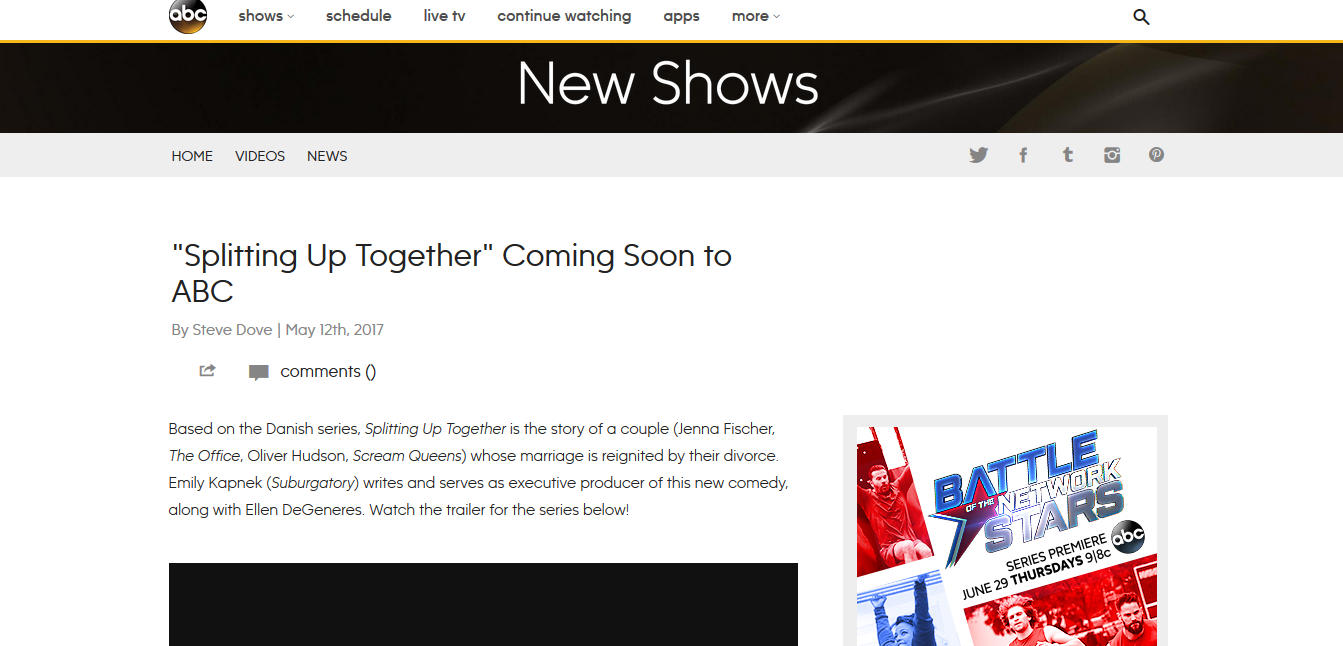 Live Stream Splitting Up Together Online with Sling TV
Sling TV is a service which makes it possible for anyone with a mobile device or a laptop to watch their favorite channels and shows. The service streams ABC along with other channels live via its app and website. So, you will be able to live stream Splitting Up Together as well as switch to another channel in between commercial breaks! Starting at $20 a month and no long-term commitment it's perfect for hobos on a budget!
Streaming Splitting Up Together on Netflix, Hulu, and Amazon
Netflix does not have many ABC shows, to begin with except for perhaps the Desperate Housewives. So, we are not very optimistic about episodes of Splitting Up Together being available on Netflix.
ABC is Hulu's parent company, and so there is a good chance that you'll be able to watch episodes of Splitting Up Together on Hulu. Though you may have to wait a bit for new episodes to be uploaded.
Amazon Prime is destined to eventually get episodes of Splitting Up Together in 1080p for download. Expect to pay $2.99 an episode which is expensive, but then you get the chance to watch it even when not hooked up to the internet.
Other Methods of Streaming Splitting Up Together Online for Free
Splitting Up Together is a copyrighted show apparently so anyone who pirates the show i.e. tries to watch it for free will be slapped with a lawsuit. With ABC's high-priced lawyers all over you, we'd bet that you'd be spending a few years in prison as a result. So, stay away from these so called free streaming websites and use the legit methods above!