TV Land is owned by the Viacom Music and Entertainment group. The channel originally aired classic television shows dating back to the 60s and 70s. However, the channel then started to air a combination of classics and recent shows. TV Land's ratings probably showed that originally scripted series, a few limited theatrical releases and movies each year helped the channel retain their audience because not everyone was old. That said TV Land is probably still best known for shows such as The Newhart Show, Happy Days, The King of Queens and Bewitched.
TV Land is watched by over 91.432 million people which makes up 78.5% of households with televisions in the US. However, despite it being a channel requiring a subscription you can still watch TV Land online for free because after all it's the internet age!
Sling TV has TV Land as Part of Their Standard Package!
Sling TV is one of the more well-known cable alternatives and offers an array of channels including TV Land. Unlike Vue, you pay $19.99 which gives you access to dozens of channels including TV Land. An app for iOS and Android devices mean that you can watch TV Land online live for free by just signing in. Unlike other services, you're not blacked out in any way. But that's not all you'll get History Channel, ESPN, BET and Spike as well as tons of other channels for that twenty dollars.
Head over there now to check it out and sign up for the free seven day trial.
Stream TV Land Online with Philo
Want quick access to TV Land without even entering a credit card? Philo has you covered, with a 48 hour free trial. All you have to do is type in your phone number and you can start streaming. Click here to get full access to the dozens of channels they stream live.
Access TV Land with Hulu
Hulu, one of the biggest names in streaming TV, offers a free trial, meaning you can stream your favorite shows live without an expensive cable package. They also offer a great back catalog of shows while streaming.
Watch TV Land without Cable using AT&T TV NOW
Have you ever dreamed of a TV world where you could choose the channels you want and pay one low price? Both Sling and AT&T TV NOW get close and cost much less than cable. You only get streaming access but if you have the right hardware this can be even better than cable! You get channels like MTV, NBC and can even add premium channels for five bucks like Starz. There's a 7 day free trial so check it out with no obligation or risk.
Try the Official TV Land Website for Streaming Options Galore
TV Land has to be one of the more generous cable television channels out there. When you head over to their website, you can stream the latest episodes and even past seasons of their shows for free! Though you will not be able to watch TV Land online live for free via their official site, the fact that you can stream just about any show you want is simply amazing.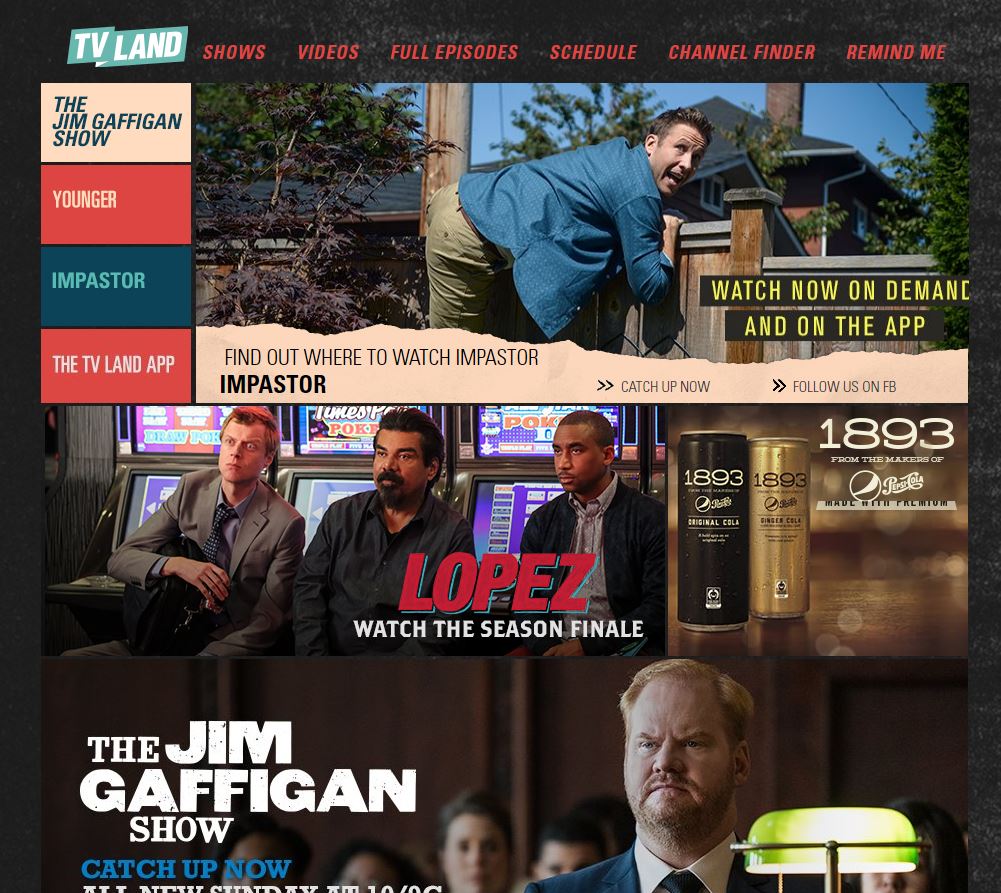 The TV Land app for iOS and Android allows you to stream the shows for free on the go via your mobile device. So, you never miss your favourite shows again but unlike the official website you'll have to sign in to the app using your cable subscription credentials. There is no way around it other than firing up a browser on your mobile device!
The PlayStation Vue has TV Land as Well
The PlayStation Vue is Sony's attempt at offering a cable alternative which apart from allowing subscribers to stream via the PlayStation console can also stream via an array of portable devices. So, you can for all intents and purposes stream TV Land online live via your iPhone, iPad and Android device.
TV Land is included in the so-called 'Access' plan for $39.99, the plan includes 59 other channels, which is not a bad deal all things considered but there is a cheaper more flexible option too!
Watching TV Land for Free on Illegal Streams
Watching TV Land online live for free is possible via their official website. However, if you want to stream it live there are options out there but we don't advise that you use them which is why they are not discussed in this article! We obviously don't want to land you behind bars.
Last Updated on by Exstreamist