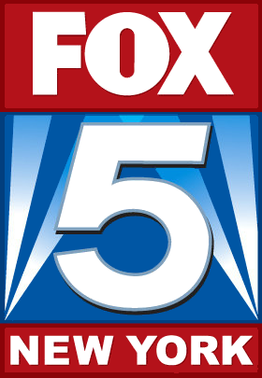 WNYW also known as Channel 5 or Fox New York, is New York City and New Jersey's local Fox News affiliate operated in partnership with Secaucus, NJ based flagship station WWOR-TV or Channel 9. Both stations have studios and facilities at the Fox Television Center in Manhattan's Yorkville section with a transmitter on top of the Empire State Building. WNYW broadcasts a healthy mix of both local-centric programming as well as statewide shows like Sean Hannity, Good Day, and Recipe Box. It also serves flagship syndicated programming like The Wendy Williams Show and The Dr. OZ show amongst others.
If you want to watch WNYW New York from your smart device below are a couple of streaming methods worth considering.
Watch WNYW Online Using the Official Fox 5 Website
The official Fox 5 Website live streams Fox New York for anyone and everyone within New York. However, the stream goes live during the same time as the network starts broadcasting which is usually Monday to Friday from 4:30 am to 10 am and then from 5 to 6:30 pm and again from 10 to 11 pm. That said you'll need a computer to live stream from the website since the network does not have a dedicated app just yet. However, if it is a mobile app that you're looking for then try a cord-cutting service.
Live Stream WNYW New York via AT&T TV NOW
AT&T TV NOW currently streams WNYW or Channel 5 directly via its apps for iOS, Android and Chromecast devices, etc. Starting at just around $35 a month the service streams a load of other local networks not too to mention many premium channels making it a worthy cable competitor. Plus, its easy to check up on the news real quick by merely pulling up the app. So, give it a shot via the button below.
Watch WNYW with fubo TV
WNYW can be streamed live with a basic fubo TV subscription which starts at just $35 a month. Though with it you get to stream dozens of other sports and entertainment networks like Fox News and ESPN via a long list of apps for a host of smart devices.
Stream WNYW with Hulu TV
Hulu has dozens of local affiliates including WNYW as part of its live streaming package starting at $7.99 a month. All local channels can be streamed via apps for iOS and Android devices. However, you will need a Hulu TV subscription.
Other Methods of Watching WNYW for Free
Fortunately, it is possible to stream WNYW for free if you happen to live in New York or New Jersey and can pull out an old TV antenna. Though admittedly this is the most low tech way of watching TV it most certainly works, is legal and free!