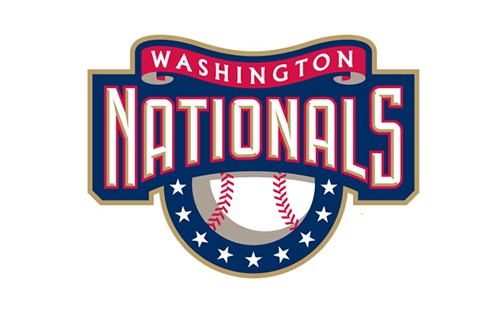 The Washington Nationals are admittedly not the most charismatic MLB team. However, despite lackluster performances in previous years, they're on the up and up these days. They share a division with the Mets, Marlins, Phillies and the Braves
Regardless, of if you are a fan or a critic you'd have to admit that the Washington Nationals are pulling through some tough times. That said, if you're a Washington fan because loving the underdog is the American way, then the only way to watch your favorite team is either via traditional television or streaming online.
Sling TV has the Nationals Games Live
If watching the Washington Nationals live is something you've always wanted, live in Washington and don't want to have anything to do with the MLB's official offerings then this is the best thing. It's not the next best thing but the best thing since cable TV. Sling TV offers a number of sports channels including ESPN and ESPN 2 both of which air the Washington Nationals. So, catching a live Washington Nationals game on your mobile device is no longer impossible if you subscribe to Sling TV.
Head over there now to check it out and sign up for the free seven day trial.
Fubo has most Live MLB Games Too!
Fubo is another service where cable is not required and you'll get access to almost every MLB game you need for a low monthly fee you can cancel at any time. Give FuboTV a try as well:
If the Nationals are on ESPN, Try ESPN+
If your team has a special evening game on Sunday Night Baseball or ESPN, you'll need ESPN+ or one of the streaming services with ESPN included to stream said game:
Stream games anywhere using a VPN
If you already have access to a streaming service, but you want to watch a game not broadcasting in your local area, consider using a VPN service to allow streaming of your favorite team. For example, if you're in Texas, but want to watch The Nationals online, a VPN like NordVPN will allow you to do just that.
Use Hulu Live to watch games online
Hulu is one of biggest names when it comes to offering live streams. So if the baseball game you're hoping to stream is on one of the networks they have available in their packages, this will also be a good plan for you to consider!
Get Nationals Highlights Video on The Official MLB Website
This is the official MLB page of the Washington Nationals and has just about everything a Nationals fan would need to keep up to date with the team. However, while there are short clips and interviews you can't watch a live game here. Also, while we did find that the page updates quite frequently there is a bit of a delay between updates and if there is a live game in the process, it takes a few seconds for the scores to update. That said it's not bad for a freebie option.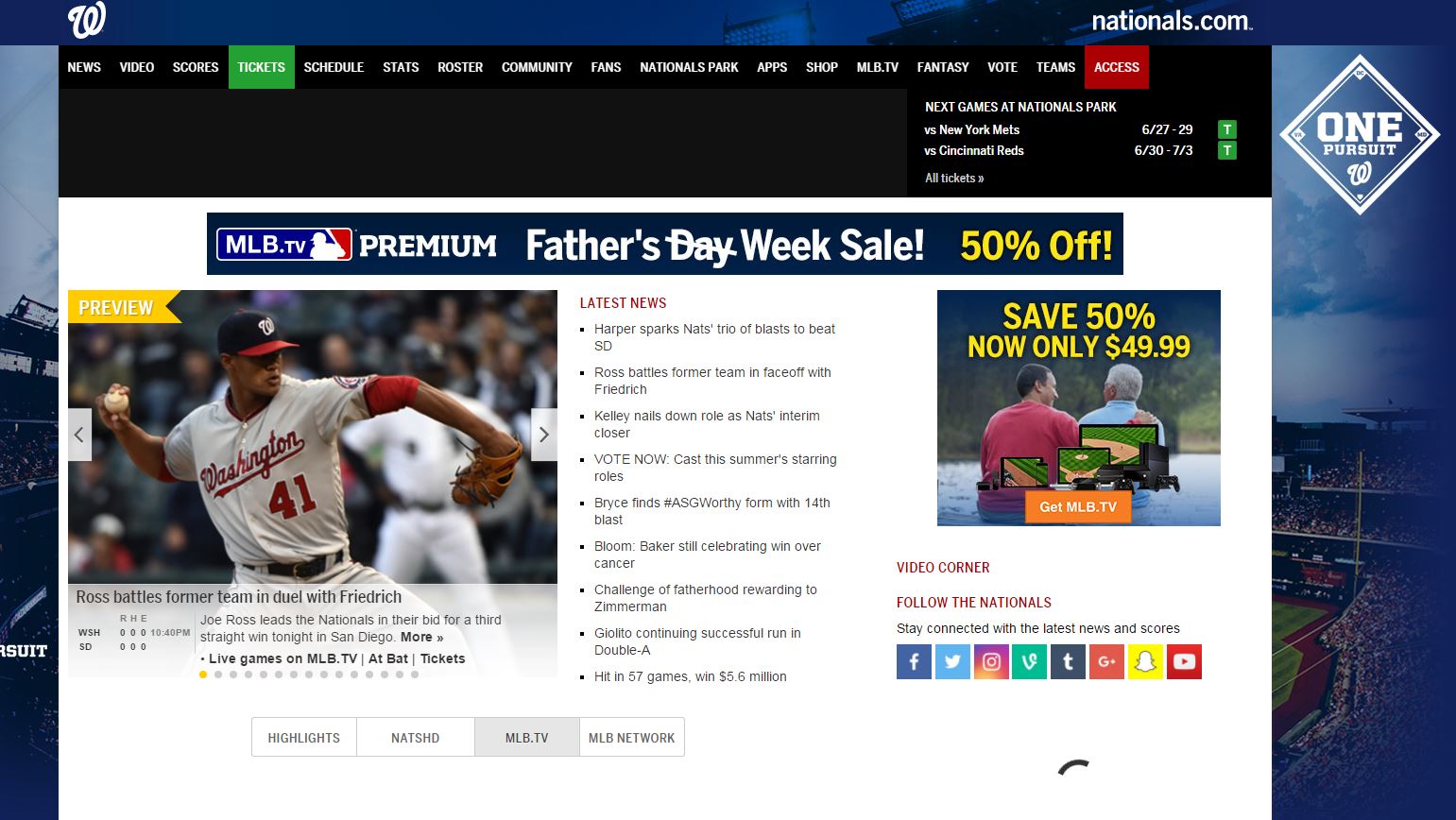 Subscribe to MLB.tv for Full Online Access to Live Nationals Games
We know you're a millennial and hate television which is why we are not implying that you need to subscribe to MLB TV via your cable service provider. What we are saying is that the channel also has a website which allows you to stream the Washington Nationals online for free if you're a subscriber via your cable service provider. You can stream via any one of their apps for iOS and Android.
People who don't have a subscription can get a subscription to their online streaming only service for $19.99. However, you'll be blacked out if you happen to be in or around Washington…bummer! But that's just the way it is.
Watch the Washington Nationals Play Live via AT&T TV NOW
AT&T TV NOW is a live channel streaming service which is a lot like your friendly cable service but does not require a television or commitment for that matter. Owned by AT&T the basic package starts at $35 a month and includes both Fox Sports and ESPN. What's more the service also gives subscribers free data for all the streaming they want! Download and install the AT&T TV NOW app on your smart device and you can stream the Nationals live on the go!
 Do you want to watch the Washington Nationals free online?
There are a few free streaming websites, but those sites are illegal to access in the United States. You will have better luck trying to sneak into the stadium than getting away with stealing an illegal live stream of the Nationals online, though.
Don't say we didn't warn you! We can't recommend this course of action.