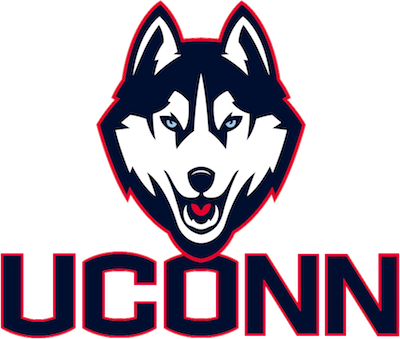 The UConn Huskies also simply referred to as The Huskies represent the University of Connecticut at college level basketball tournaments. The team is based in Storrs, Connecticut and they play in the American Athletic Conference. Kevin Ollie currently coaches the Huskies. Over the years, the team has won 4 NCAA Championships putting the college's program at sixth most of all time. The team also has seven Big East Championships under their belt, with ten Big East regular season wins, and an American Athletic Conference Championship. A number of star players that have played for the team include Ray Allen, Jeremy Lamb, Emeka Okafor, Rudy Gay, Andre Drummond, etc. The UConn Huskies made it to five NCAA Final Fours, which ties them at 13th place all time, along with 33 NCAA tournament appearances. They have also been the number one seed five times in the NCAA, the most recent of which was in 2009.
Fans of the UConn Huskies no longer need to have cable service to watch a live game. We reveal a couple of great methods to stream every Huskies game live and even on your mobile device below!
Watch NCAA Basketball on Any Station with Fubo TV
Fubo TV is a name you may not have heard of yet but it's fast becoming one of the better streaming options for sports out there. You get CBS, TNT, TBS and a ton of other sports channels including UConn Huskines games. Check out their free trial and start streaming the game below:
Streaming UConn Huskies via CBS All Access
Paramount Plus is CBS' version of an online streaming service which includes all of the network's regular programming and sports. So, you'll obviously be able to live stream the UConn Huskies whenever they play. Thanks to the All Access app you'll also be able to stream on the go!
Watch UConn Huskies Online Using the Official Huskies Website
The official website is free to access and so is all the content on there. You'll get live stats via the website, and with the iOS and Android app, those stats are delivered to your phone. Other than that you can download free wallpapers and keep up to date with the team. So, if you're looking to live stream, this is not the place to be. However, there are other methods to live stream the Huskies online as we will look at below.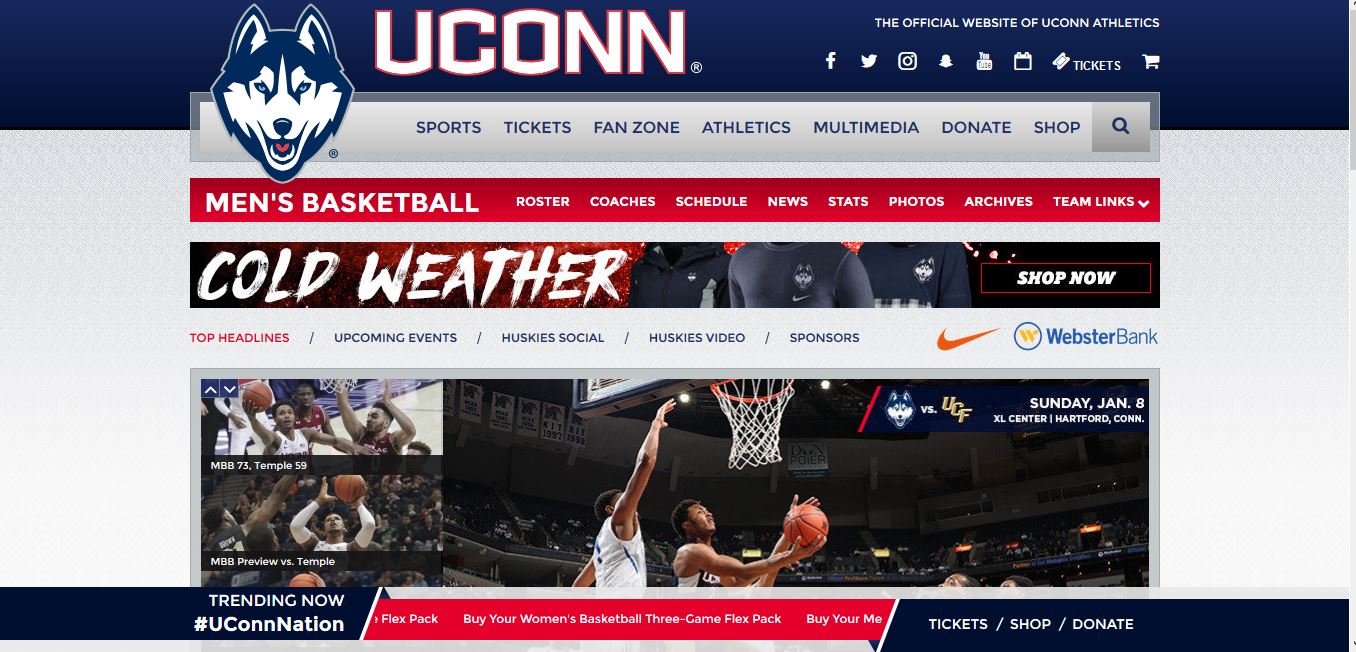 Live Stream UConn Huskies Online with Sling TV
Sling TV is a streaming service which works a lot like your cable service provider. Sling TV requires no long-term commitment, and it streams the channels to just about any device with an operating system via the Sling TV app. UConn Huskies fans can stream live games via ESPN, TNT, and TBS. In addition to dozens of other channels like Disney, CNN, Fox Sports, etc. The basic package starts at $20 a month so even minimum wage earners can stream their favorite team live!
Live Stream the UConn Huskies Online with AT&T TV NOW
AT&T TV NOW is similar to Sling TV except for that it's owned by AT&T, and the basic package starts at $35 a month. But AT&T subscribers are not be billed for all the data they consume while streaming. That said the AT&T TV NOW app allows subscribers to stream on their iOS and Android devices. Still not sure if DIRECTV is right for you? Then click on the link below and use it for free!
Streaming UConn Huskies on Netflix, Hulu, and Amazon
Netflix, Hulu and Amazon subscribers will not be able to stream the UConn Huskies live. But you can watch hundreds of movies and television shows!
Other Methods of Streaming the UConn Huskies Live Online
We are sure that there aren't any free and legal ways of streaming a Huskies game online. That said there are a few illegal streams but using those will get you fined and jailed! So, we strongly advise that you use the methods above for your own protection.
Last Updated on by Exstreamist