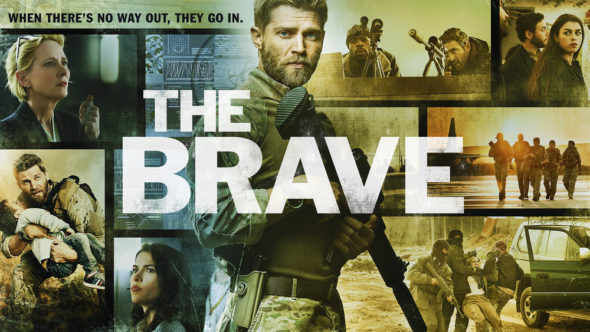 NBC's latest serial called The Brave stars Mike Vogel as the commander of a special military force that goes into dangerous places to free hostages or take out high-value targets. Commander Michael Dalton has been given the mission to free an American doctor taken hostage in Syria. However, they soon find out that the physician has been taken hostage to treat a high-value target named Baghdadi who they assume was already killed. Now the mission has been changed to taking out Baghdadi though Dalton figures out a way to free the doctor as well. That's as much as we can tell you without giving out a few spoilers!
If you are a fan of serials like Homeland and S.W.A.T then, this one's certainly your cup of coffee. Below is how you can stream The Brave online.
Watch The Brave Online Using the Official NBC App or Website
NBC's official website and app are one of the best official ways to live stream episodes of The Brave as soon as they are broadcast. However, both the app and website require that people log-in with their subscriber credentials. If you're not a subscriber and can't borrow these credentials, then this method will not work for you. That said the NBC app is available for an array of devices running iOS, Android, Fire, etc. which makes streaming on the go a cinch!
Live Stream The Brave via AT&T TV NOW
AT&T TV NOW is for those who don't want the hassle of cable TV and yet want to watch hit shows like The Brave live online. The service live streams NBC in addition to several other channels like AMC, BBC America, Syfy, etc. Plus, thanks to apps for all modern devices like iPads, iPhones, Android phones and Fire devices you can practically stream on the go. The best thing is you're not expected to sign a long-term contract with the company and starting at just $35 a month you can cancel your subscription at any time!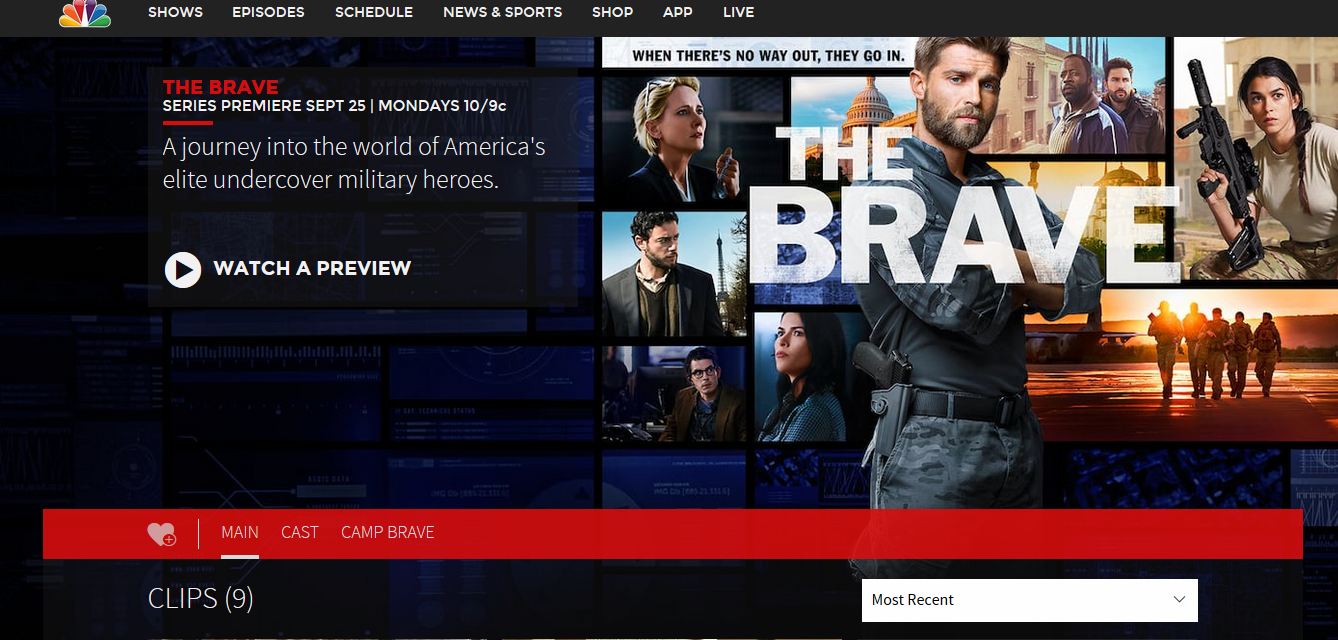 Live Stream The Brave Online with Sling TV
Sling TV is one of the more cheaper cord-cutting services around starting at just $20 a month. Subscribers can stream NBC in addition to dozens of other channels which are package dependent. Being able to live stream NBC obviously means that you'll be able to watch The Brave live as well as all other shows and subsequent reruns. Use the button below to trial the service for 7-days free!
Streaming The Brave on Netflix, Hulu, and Amazon
We doubt that Hulu will receive episodes of The Brave. The reason we say this is because as of late the service has not received any new NBC shows.
Hulu, on the other hand, will receive all the episodes of The Brave. Though we'd personally recommend the Prime subscription which is a tad expensive but you save time by skipping the commercials.
Amazon Prime should have episodes available for download at $2.99. Now that may be steep, but that's the price you pay for 1080p HD!
Other Methods of Streaming The Brave Online for Free
Unless you're brave enough to go up against the FBI, we wouldn't recommend a free streaming service. Most if not all of these services are illegal which means you can go to jail. So, if you're really into these types of patriotic dramas, infringing on US copyright makes you look unpatriotic.