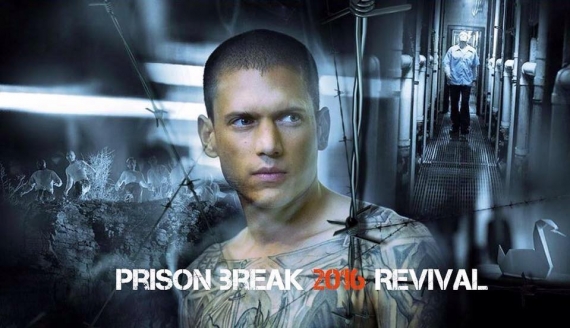 Just when everyone thought that Prison Break ended back in 2009, Fox comes up with season 5. The new season picks up right after Michael's assumed death. There are signs that Michael is alive and rotting in a middle eastern prison. So naturally Sara teams up with Lincoln to instigate what will be the biggest ever escape from a third world maximum security and zero human rights prison. We see C-Note, Sucre, and T-Bag brought back into action, bigger and more furious than ever. The fifth season will consist of ten episodes with the prospect of maybe a sixth season though as far as we know the fifth is the last one.
If you love watching scruffy looking guys get hammered, tossed around and stabbed then here is how you can watch Prison Break online.
Stream Prison Break Live with Sling
The key to streaming Prison Break for free is to be able to stream Fox. Fortunately, with Sling TV you can stream Fox, and Prison Break live complete with commercials. For just $20 a month you get access to not just Fox but numerous other entertainment and sports channels. If you're a millennial who paid attention in school and has a great job now because of it, consider upgrading to a more expensive package with more channels. However, regardless you'll be able to stream Prison Break on just about any mobile device after you download the Sling TV app.
Watch Prison Break Online using the Fox Now app
Back in the day when the initial Prison Break series aired there was no way to watch the series without a cable subscription. Now fast forward to 2016 and Fox Now enables all subscribers not just to stream live via their easy to use app but also via a browser. Plus, subscribers can watch all past episodes as well. So, there is no way you're going to miss Prison Break this time. However, if you don't happen to be a subscriber or because you're a millennial who just hates the idiot box, then you can try any one of the below options that does not require a subscription.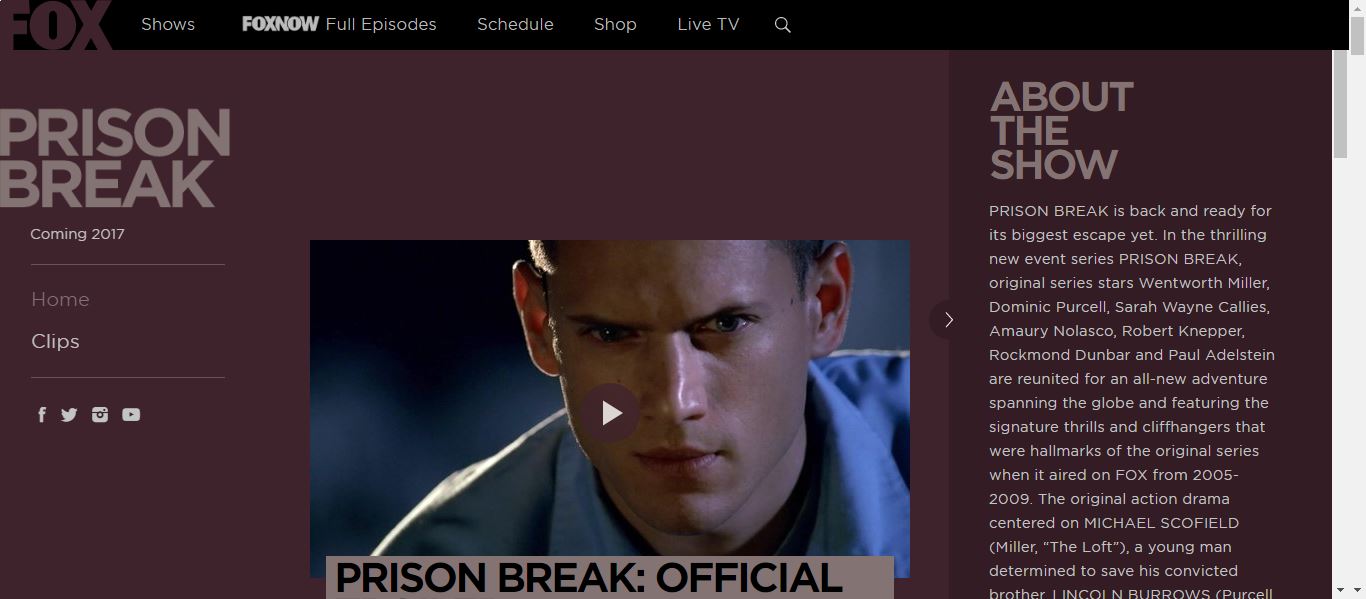 Watch Prison Break Live Online with DIRECTV NOW
DIRECTV NOW is a new service that is similar to Sling in that you don't have to use cable to watch a show like Prison Break online. They have packages starting at about 35 bucks and you'll get most channels you would in a slim cable package. Check it out and give the 7 day free streaming trial a go.
Try DIRECTV NOW Free for 7 Days
Streaming Prison Break Online with Netflix, Hulu, and Amazon
Prison Break as of this writing is not available on Netflix, Hulu, and Amazon. However, there are rumors that the first few episodes will start making it to Hulu and Amazon sometime in November or December 2016. That said if you're a subscriber to Hulu, make sure to keep checking and with Amazon, you'll have to just maybe to wait for the season to close and then download the whole season in HD, which helps you save a bit of dough.
https://www.youtube.com/watch?v=x9T-9fZn_oA
Other Streaming Methods (That we DON'T Recommend!)
We do not promote or encourage people to pirate legitimate TV programming like Prison Break or stream channels like Fox illegally. Trust us when we tell you that breaking out of prison is a lot harder than it looks on television or should we say screen!