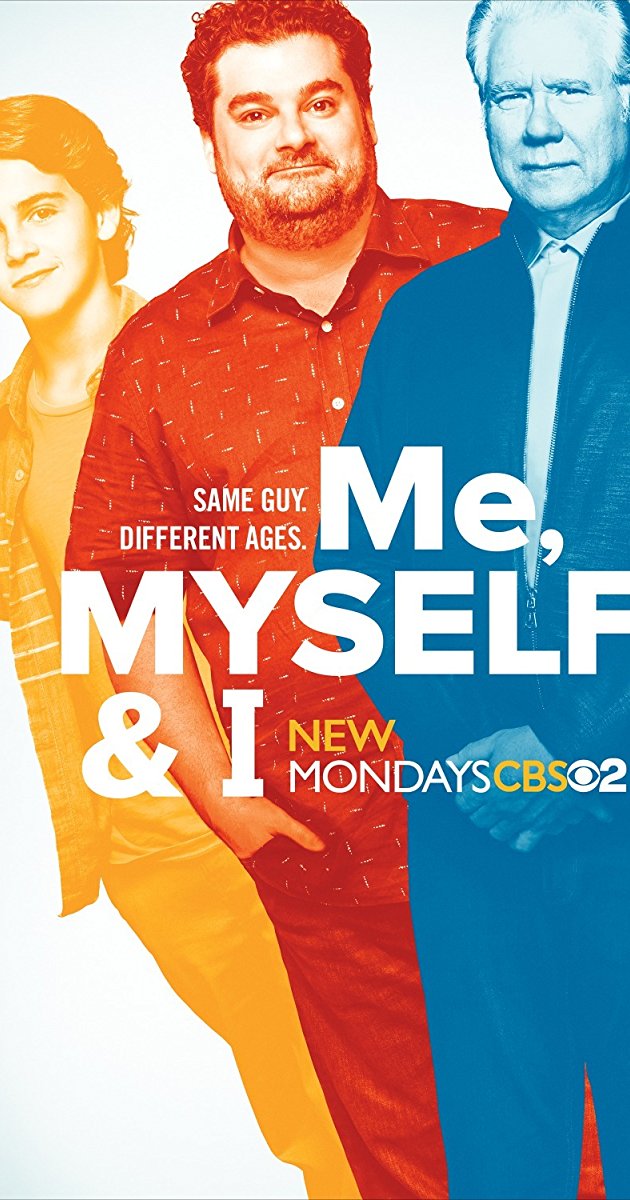 Me, Myself & I is the latest CBS comedy starring Bobby Moyniham, John Larroquette, Jack Dylan Grazer and many others. The show is about the life of inventor, businessman and Michael Jordan fan Alex Riley. Viewers get to watch all three phases of his life, i.e., as a 14-year old who has just moved with his mom to LA, in 1991. Then as a 40-year old who is dealing with marriage issues and later being a single father. The third phase sees him as a 65-year-old living in 2042, who has retired after having created a successful business and found a past love.
Me, Myself & I at times tends to make a few assumptions which are as funny as the show itself. Though you'll get what we've alluded to once you start streaming the show online and below is how to do it.
Watch Me, Myself & I Online Using the Official CBS App or Website
The official CBS app and website is the way to go for anyone who wants to live stream Me, Myself & I in addition to all other CBS shows. The same goes for the website which has just about every episode of the show available for streaming. However, the only catch with the app or website is that you need to be a CBS subscriber. If you're not a subscriber, then you're better off using a cord-cutting service like the ones we'll discuss below.
Live Stream Me, Myself & I With AT&T TV NOW
AT&T TV NOW is AT&Ts rather successful cord-cutting service which streams dozens of networks, and consequently, hundreds of shows including Me, Myself & I. Subscriptions start at a mere $35 a month, but with it, you get access to networks like AMC, Syfy, FX, and CBS, etc. Plus, unlike conventional cable, all networks are streamed via apps for Android, iOS, Xbox One and nearly 10 other devices. So, you'll never miss another exciting episode again. Click below to try the service before subscribing.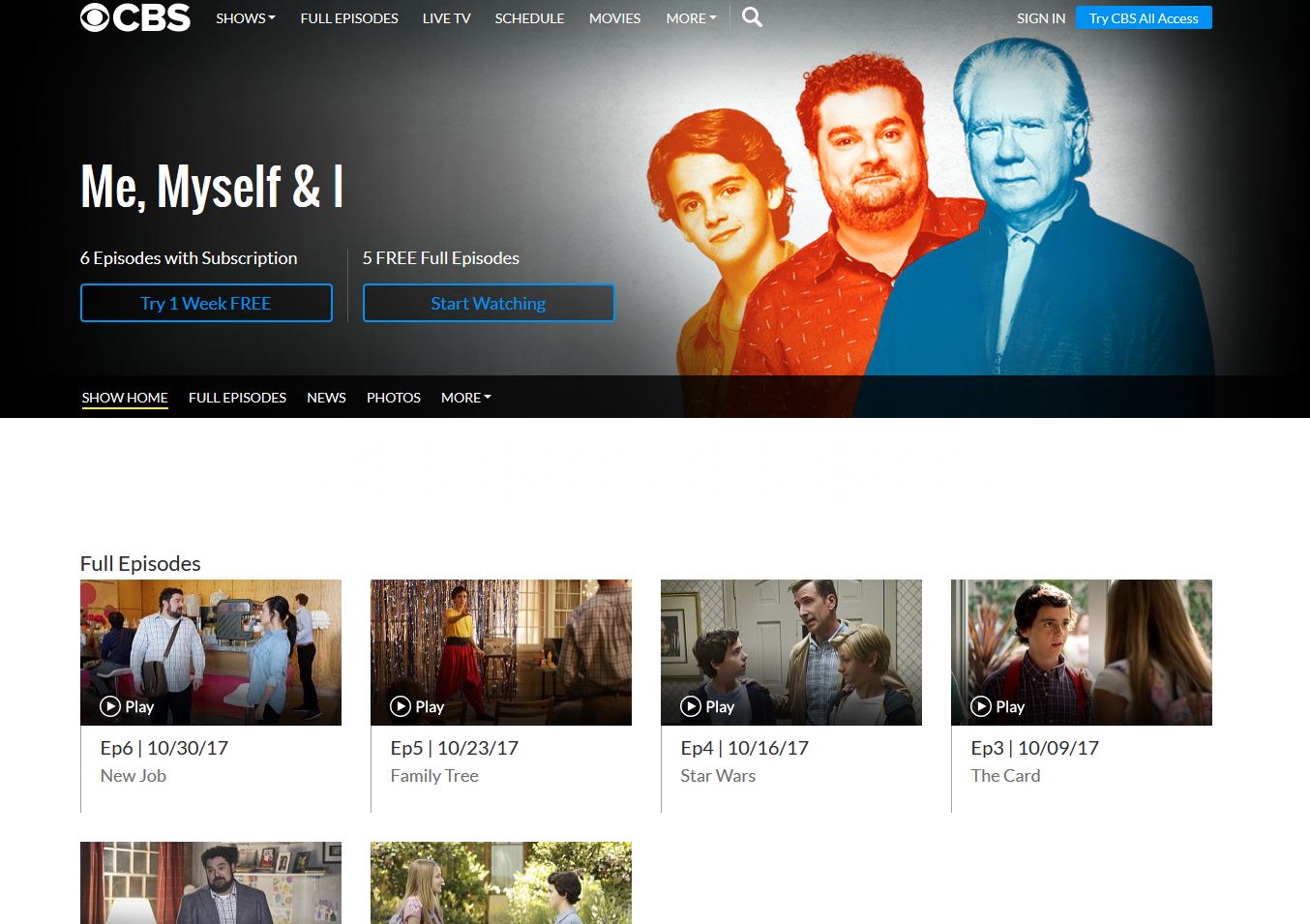 Live Stream Me, Myself & I Online with Sling TV
Sling TV is another excellent cord cutting solution. The significant difference between DIRECTV and Sling TV is that the latter is cheaper starting at just $20 a month. However, you won't be able to stream Me, Myself & I with Sling TV since CBS is absent from their lineup of networks. If you are already a subscriber to the service then perhaps you might have to wait a while till CBS becomes available. Though there also isn't anything stopping you from subscribing to DIRECTV too!
Streaming Me, Myself & I on Netflix, Hulu, and Amazon
Netflix no longer has episodes of CBS shows including Me, Myself & I. Also, we don't think it will be available anytime soon.
Hulu too does not have Me, Myself & I or any other new CBS show. Plus, we suspect that things may not change for now.
You should be able to find episodes of Me, Myself & I available for download from Amazon Prime. Though it's an expensive option considering that you need to pay $2.99 an episode.
Other Methods of Streaming Me, Myself & I Online for Free
Most if not all the free methods you'll run into are operated by pirates, so they are obviously not legal. Using these methods will get you on the wrong side of the law and so its something we don't link to or advise. You are better off subscribing to a cord-cutting service like the ones above.
Last Updated on by Exstreamist