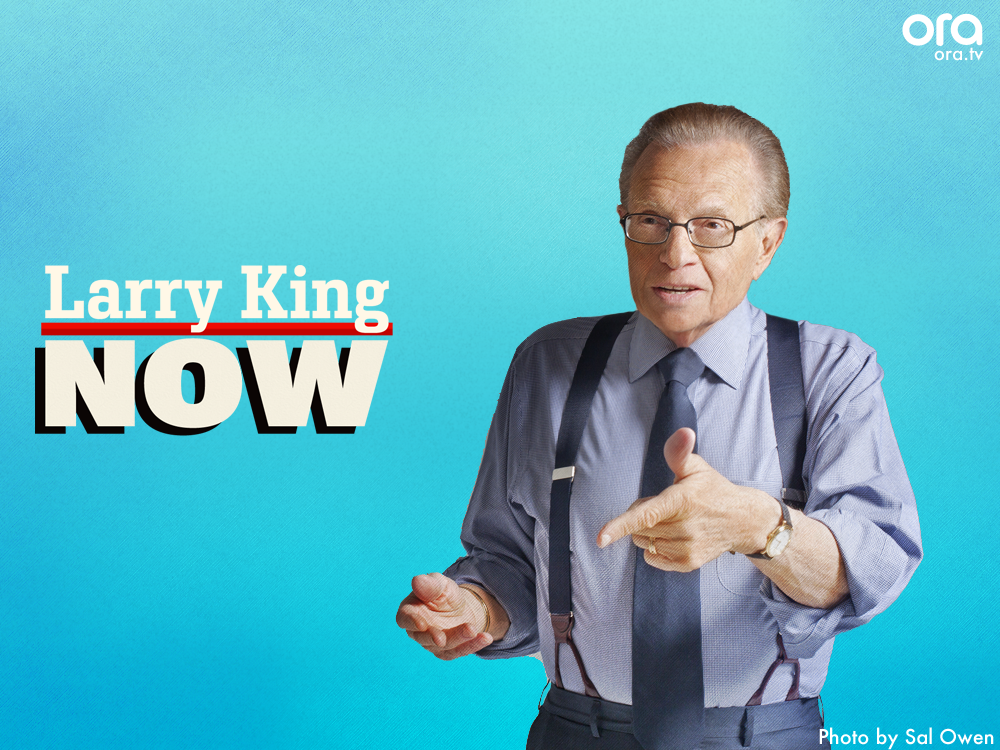 Larry King Now is a show hosted by none other than the charismatic Larry King. The show airs on Ora TV, and RT. Originally launched back in 2012, it is a sort of continuation of the Larry King Live show on CNN which ran from the mid-80s to 2010. Larry King Now follows a similar format. Larry King interviews celebrities, internet stars, world leaders, and newsmakers. The show is Ora TV's first on-demand venture which launched in 2012 and is owned by Mr. King himself along with Carlos Slim. RT later announced that the show would be broadcast live on the channel.
If you are one of those people who was missing the Larry King show on CNN, then below is how you can catch up with it live online.
Watch Larry King Now Online Using the Official RT App and Website
The RT and official website enable fans of Larry King Now to live stream the show when it airs. But while using the app on your iOS and Android device will require a cable subscription the official website does not. You can visit the official website and click on the 'live' button above to stream the channel for free. It is perhaps one of the best, free methods of streaming Larry King Now for free! But if you need to stream the show while on the go then there are cord cutting services worth looking into.
Watch Larry King Now with AT&T TV NOW
AT&T TV NOW live streams dozens of news, entertainment and sports channels via its apps for iOS and Android devices. Starting at $35 a month it's a lot cheaper than regular cable. Plus, with the ability to stream CNN, Fox News and BBC America you won't be missing anything. That said RT is currently not part of the service's lineup of channels. Though that might change in the near future.

Live Stream Larry King Now Online with Sling TV
Sling TV is also a cord cutting service which live streams dozens of channels. Unfortunately, the lineup of channels does not include RT which means that you wouldn't be able to stream Larry King Now. However, for $20 a month, you'd still be able to stream dozens of other channels.
Streaming Larry King Now on Netflix, Hulu, and Amazon
Netflix does not have episodes of Larry King Now. So, Netflix subscribers are out of luck at the movement.
Hulu streams Larry King Now. You'll also be able to find previous episodes of the show available for streaming.
You won't find episodes of Larry King Now available for download on Amazon Prime. However, this comes as no surprise because the service does not have news content.
Other Methods of Watching Larry King Now for Free
We are not aware of any free ways other than RT's official website. However, all other websites offering free streaming are illegal. So, unless you want Larry King suing you for copyright infringement, we'd strongly recommend that you only stick the legal methods of watching Larry King Now.
Last Updated on by Exstreamist