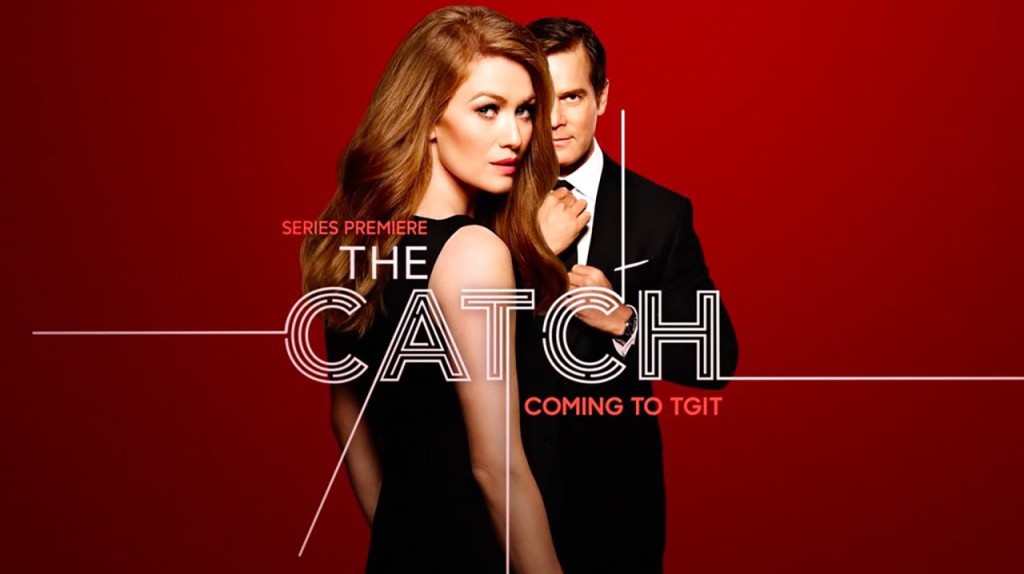 What happens when one of the world's greatest private investigators (Alice Vaughn) is played by a con man? We're guessing it will be something having to do with revenge and the like. Find out for sure in ABC's new drama from an esteemed group of seasoned writers: The Catch. It's part of ABC's Thank Goodness it's Thursday (TGIT) lineup this year and everyone has been waiting to see if the show is a winner or if The Catch just another network drama for the pile.
The Catch is a one-hour drama starring Mireille Enos, Peter Krause, Alimi Ballard, Jay Hayden, Jacky Ido, Rose Rollins, Elvy Yost and Sonya Walger. It is executive-produced by Shonda Rhimes, Betsy Beers, Allan Heinberg and Julie Anne Robinson.
There are several different ways to watch The Catch online for free. ABC has entered the streaming foray.
Stream The Catch live on Sling TV right now
If you're looking to stream 'The Catch' live right now, ABC is part of the Sling TV program, which will give you access to live stream the series, You can give Sling TV a try here absolutely free for a week. For those less familiar, Sling TV is a great way to stream live television, as opposed to waiting for a while for the series to show up on Netflix.
Watch The Catch With DIRECTV NOW
You can watch all the latest episodes of The Catch and even reruns of the old ones whenever they are telecast on ABC with a DIRECTV NOW subscription. However, unlike regular cable you don't need to be at home or have a TV for that matter. Just about any iPhone, iPad or Android device can be turned into a live streaming television with the service's app. Starting at $35 a month its cheaper than cable and because of that you'll never miss another episode of The Catch again.
Try DIRECTV NOW Free for 7 Days
Watch The Catch on ABC.com or Through the Official ABC App
The easiest way to stream The Catch online is to simply head to the official ABC website and start watching. You don't have to sign up for anything, download anything or commit to a subscription of any kind. That's the good news. The bad news is that you'll have to watch commercials like a common peasant! If that doesn't bother you and you'd gladly watch The Catch online with commercials in lieu of paying for it then head over there now and start streaming on mobile or desktop.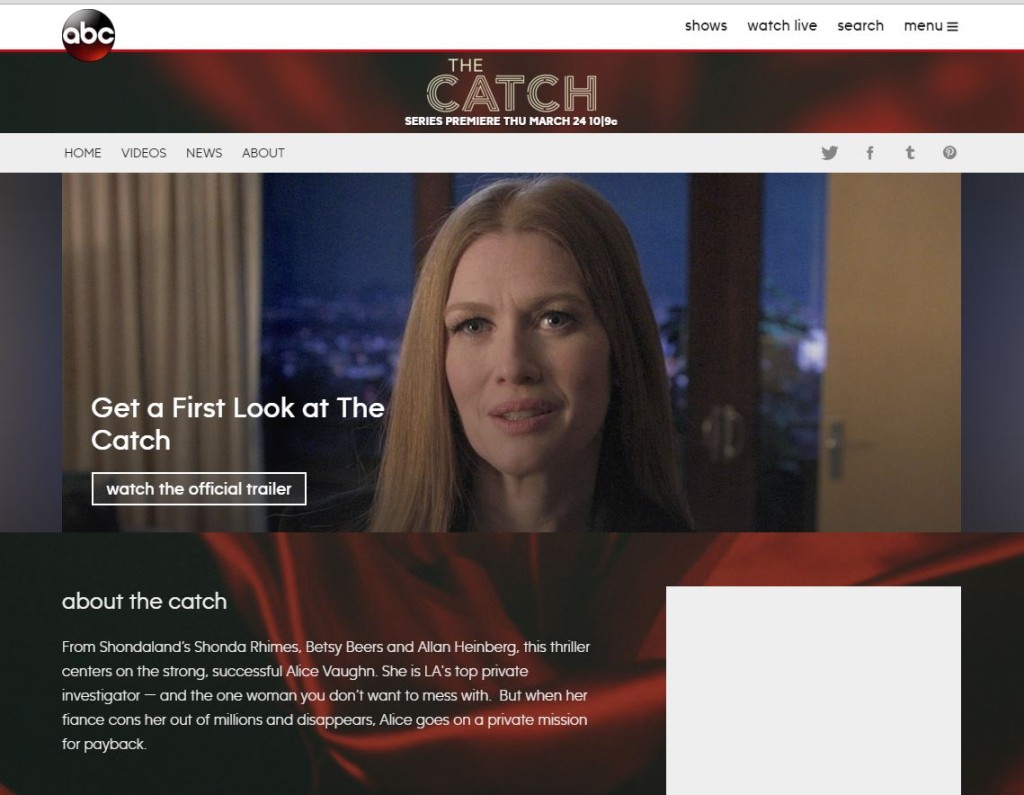 You can also watch The Catch similarly on the official ABC App. You can download it for iPhone or Android in their respective app stores. It's almost identical to the website except it's in app form. Your choice.
Is The Catch on Netflix or Hulu?
Hulu has struggled to capture ABC content recently, including The Catch. Several ABC programs are on Hulu right now but we don't currently see The Catch. It could or could not be on Hulu in the near future. The streaming deals are still being worked on under the table. We'll update this when we know more.  Leave us a comment below if you notice it before we do.
Netflix also does not have The Catch online yet. They do have some ABC shows but The Catch is very new and Netflix doesn't do new very well. Check Netflix streaming in two years and you might have a chance of streaming The Catch there at that time.
Download Full Episodes of The Catch on Amazon
If you'd rather download full episodes of The Catch directly to your computer you can always do that the next day from your favorite digital retailer like Amazon, Google Play or iTunes. Expect to pay a few dollars per episode but it may be worth it to you to not have to live stream The Catch from an illegal source or worry about who is streaming it legally in the distant future.
If you know of a better way to stream The Catch online for free or live stream the show please leave us a comment below with the details. We'd love to keep this as up to date as possible.