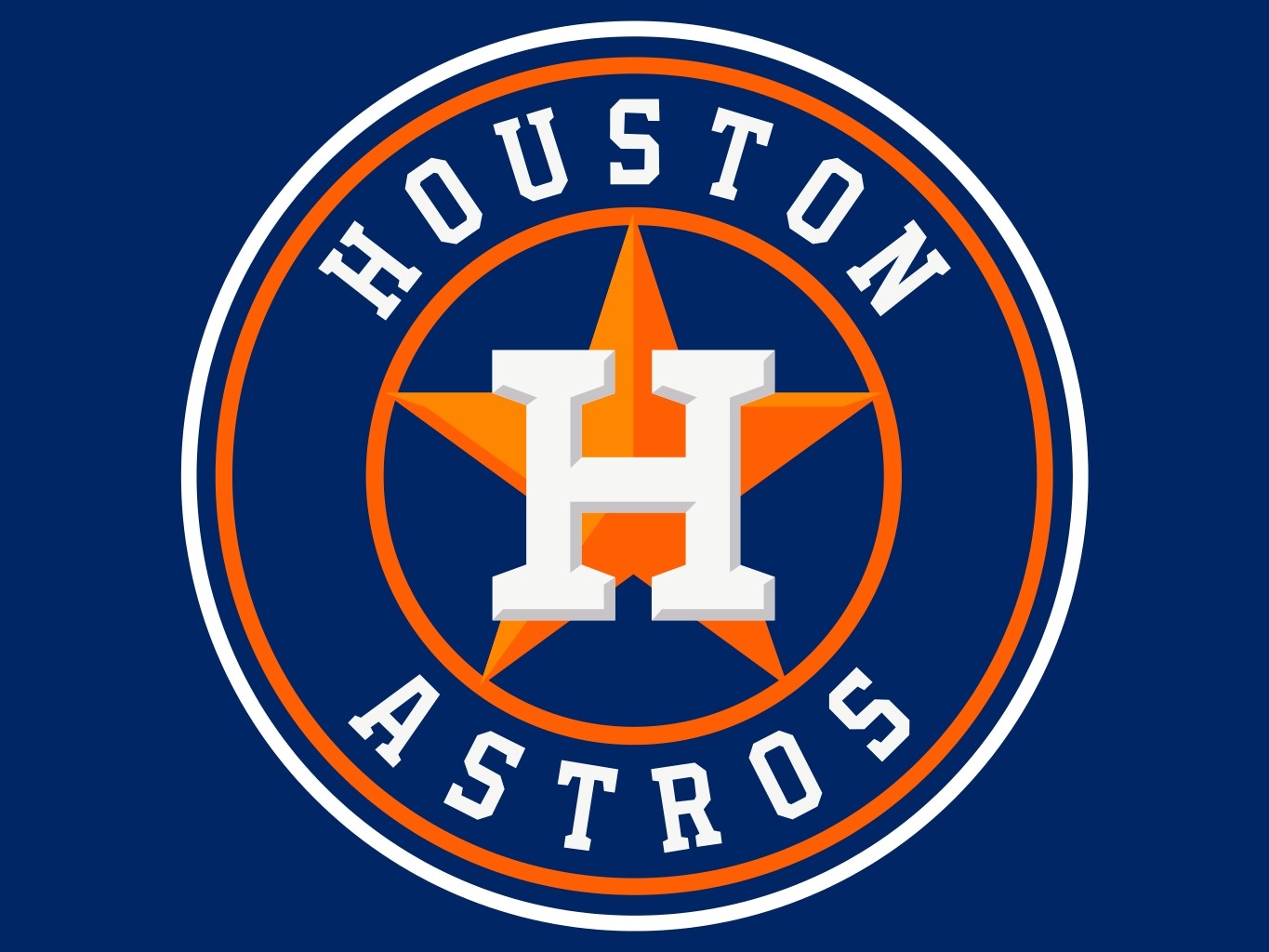 The Houston Astros are a relatively new MLB team who are members of the American League West division with the Mariners, Angels and Athletics. They initially moved to the division back in 2013, after spending quite a few seasons at the National League with no significant wins.
If you are like most millennials, then you'll want to stream the Houston Astros game live online. While thanks to the internet it's possible but not entirely free! Let us get right down to it below.
Use Hulu Live to watch games online
Hulu is a powerhouse when it comes to offering live streams. So if the game you're hoping to watch is on one of the networks they stream, this could also be a good option for you!
Sling TV Allows You to Live Stream the Astros
Sling TV is a lot like the Vue with the advantage being that it's cheaper, offers more sports channels if you're a baseball fan (ESPN and ESPN2), and it's a lot more mobile making it a better option. You can practically stream on the go within Houston or any other state for that matter and still not pay anything other than the $19.99 a month. The other big plus is that you're not blacked out!
Head over there now to check it out and sign up for the free seven day trial.
Fubo has most Live MLB Games Too!
Fubo is another service where cable is not required and you'll get access to almost every MLB game you need for a low monthly fee you can cancel at any time. Give FuboTV a try as well:
If the Astros are cheating on ESPN, Try ESPN+
If your team has a special evening game on Sunday Night Baseball or ESPN, you'll need ESPN+ or one of the streaming services with ESPN included to stream said game:
Stream games anywhere using a VPN
If you already have a streaming service, but want to watch a game not broadcasting in your area, consider using a VPN to allow streaming of your favorite team. For example, if you're in California, but want to watch The Astros online, a VPN like NordVPN will allow you to do just that.
Use MLB.TV for an Official Astros Streaming Solution
MLB TV is the official TV channel for the MLB. So, obviously, their channel's website has almost everything you would want to know about the Houston Astros. One of the biggest selling points is their easy to use iOS and Android app which essentially allows you to stream the latest Houston Astros game online on the go.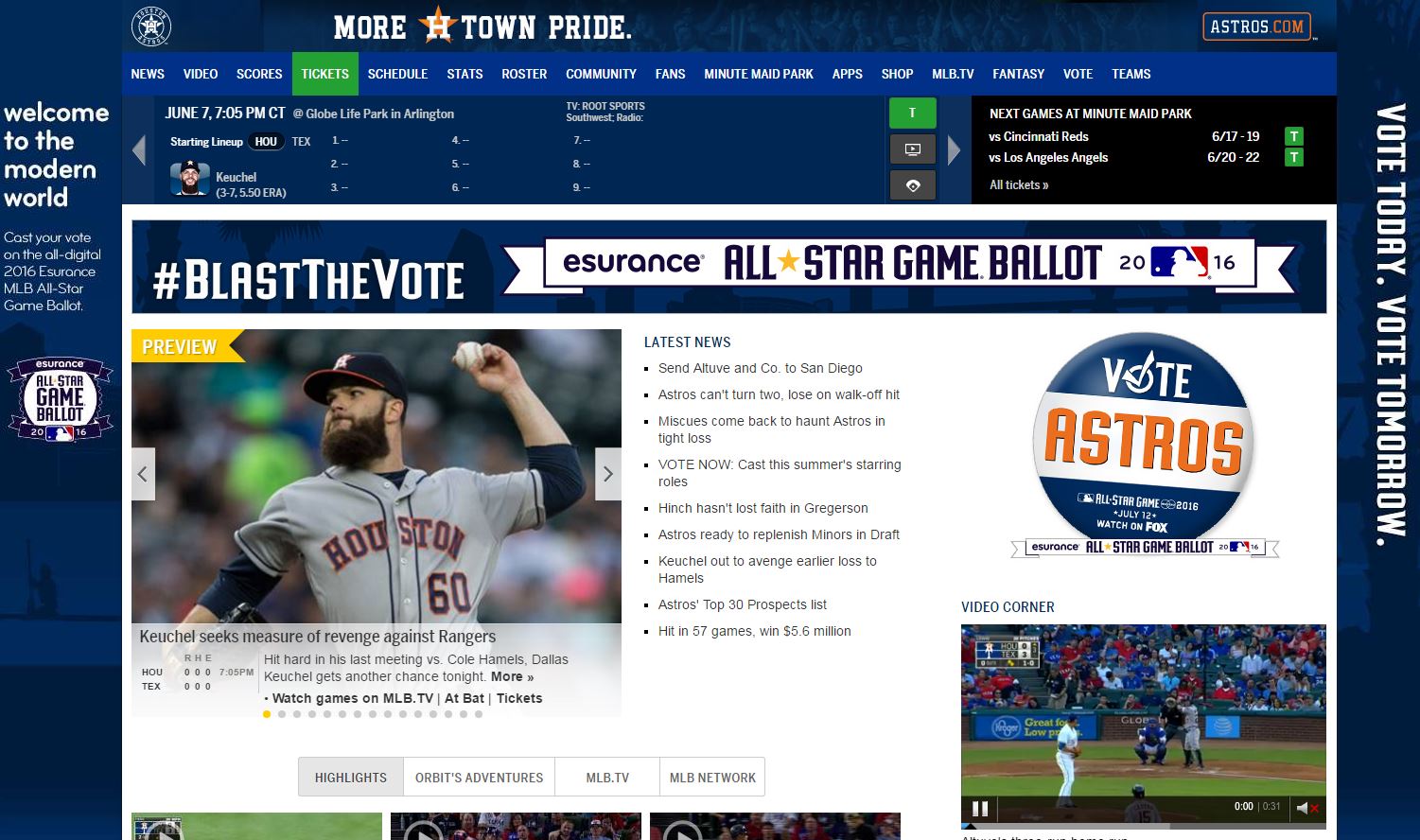 At $19.99 a month MLB TV is not expensive but it's not cheap either because if you're living in Houston and the home team is playing you're going to be blacked out! It's only an option if you're a fan but not in Houston…not sure if that makes perfect sense!
Watch the Astros on your Playstation with Vue
The PlayStation Vue is another alternative to regular cable television aimed at millennials. You get a host of sports channels including ESPN, which airs 90% of all Houston Astros games. Plus, their mobile app for iOS and Android devices coupled with PlayStation compatibility means that you can stream on the go and switch from electronic gaming to the real game! But the $29.99 a month price tag is a bit steep in our opinion.
Watch The Astros Live via AT&T TV NOW
Yes! if you guessed that AT&T TV NOW is another premium live streaming service then you're right. The service is owned by AT&T which also throws in free data for all Astros fans, well actually all subscribers. So, feel free to share your subscription with family and friends. The 'Live a Little' subscription costs $35 a month and should suffice for all Astros fans. That said if you're a hardcore fan then get the $50 'Just Right' subscription because it also includes the MLB Network. Still not sure? then give the service a shot via the link below before deciding to pay cold hard cash for it!
Now you may be asking if there are any 100% free methods of streaming the Houston Astros online? Well, they are but not entirely legal. You'll be breaching copyright law if you do.
If your hell bent on spending some time in prison Google "free Houston Astros streaming" and you'll come across dozens of websites. The sites compel you to install tons of spyware on your computer but who cares at least it's free! Though don't be surprised if the FBI comes knocking down your door with a baseball bat.
Last Updated on by Exstreamist