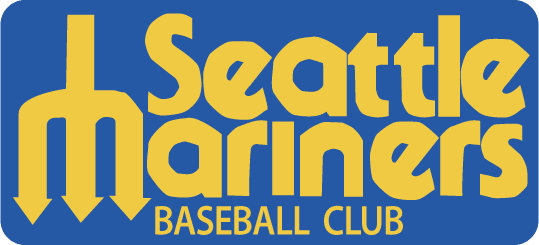 The Seattle Mariners. This iconic baseball team dominates the American Northwest. They are a highly exclusive American professional baseball team based in the city of Seattle, in the state of Washington. The team was first enfranchised in the year of 1977 and they have been playing solid games ever since. The Mariners are a member of the coalition known as the West Division of the American League, (AL), in Major League Baseball, (MLB).
The infamous, "Mariners", name originates from the never-ending prominence of marine culture in and around the city of Seattle. They are nicknamed the M's by the locals mostly, a title featured in their primary logo from the years of 1987 to 1992. The current and longstanding team colors of Navy blue, Northwest green, and silver were adopted prior to the 1993 season after having been royal blue and gold since the team's inception and have heralded the Mariner's at any event. Since July of 1999, the Mariners' home ballpark has been Safeco Field, located in the SoDo neighborhood of Seattle. This ballpark has attracted thousands of viewers year after year and now, with the advent of the Internet, we can now finally watch all of our favorite Mariners games from the comfort of our own home, whenever we want to. Remember those Yankees games? How about the Red Sox? We do too.
I Love my Seattle Mariners; How Do I Watch Their Games Online? How Do I Stream Them?
For us sports fans, catching our favorite sporting events is something that is very important to us. However, it is a true statement that from time to time we miss a game, or sometimes we cannot be near a television with cable access or simply want to have the convenience of watching the game from our laptop or smart phone device. We often turn to the Internet to show us what we need and want to see, but there is such a wide plethora of information on the internet that it can often seem daunting or just a little bit overwhelming. We culled through the world-wide-web for you though, and we feel we've gathered a few great starting points for finding Mariners games steaming online.
Try Sling TV for Live Baseball, Including the Mariners
Root Sports is not on Sling but some Fox channels are. Sometimes the Mariners play on Fox (for playoffs, special weekend match ups etc) so if they're playing in one of those you'll find them on Sling. It's an alternative to cable that gets you ESPN, HGTV, AMC and several other channels anyway so you should check it out.
Head over there now to check it out and sign up for the free seven day trial.
Watch The Mariners Play Live via DIRECTV NOW
DIRECTV NOW allows Mariners fans to live stream every game their favorite or home team plays. Thanks to a large selection of sports channels including MLB TV which is streamed via its app for iOS, Android XBoxOne, and Chromecast devices, you'll never miss another game again. Plus, starting at $35 a month its way cheaper than regular pay-tv services in most parts of the US, and unlike those services you can continue streaming even when not at home. Also, AT&T does not charge its subscribers for the data consumed when streaming.
Try DIRECTV NOW Free for 7 Days
Watch the Mariners on Their Homepage
Some sports team's home pages will stream their games straight from there. Some won't. For the Mariners, sometimes they do but not all the time. It's give or take, but worst case scenario if you can't find the game streaming at their site, odds are they will have a link to someone who does.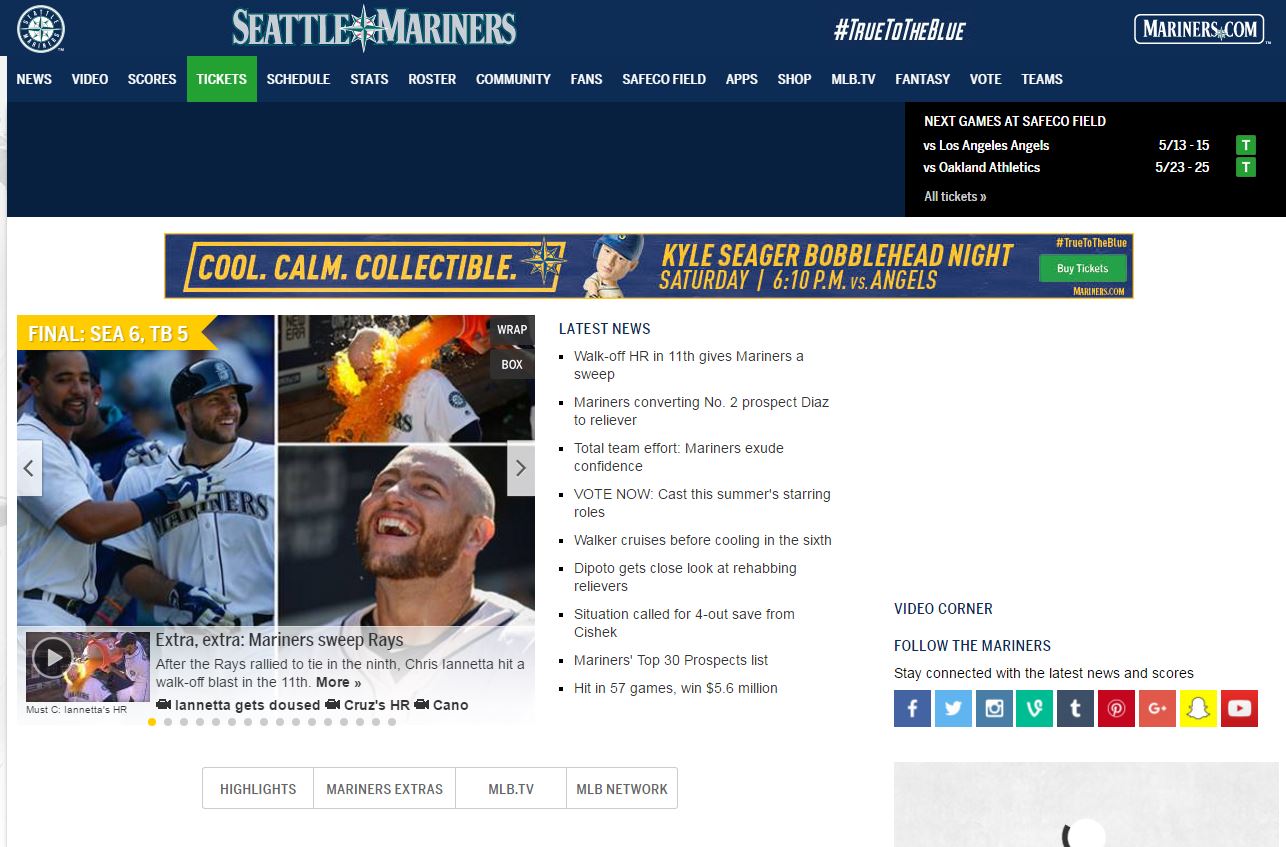 Stream the Mariners Live with the MLB App
This has been said before and it will be said again. There really is an app for anything. If you want to get fast, easy, commercial-free access to your Mariners, then yes there is an app for that too. It costs some money, but it's worth every penny. This can be found at the MLB website. It requires a fee for the year but you'll get all Mariners games with that subscription.
Support the Mariners! Go to the Games Once in a While
Even it seems tricky at first to find a streaming website for our favorite ball game, never resort to trying to find the content on an illegal website. With viruses, ads, buffering, and not even being able to find what you're looking for, it's just not worth it. Best to support our teams in every way possible and watch their games at a legitimate and approved site. Going to the game is like a live stream of the Mariners to your face.