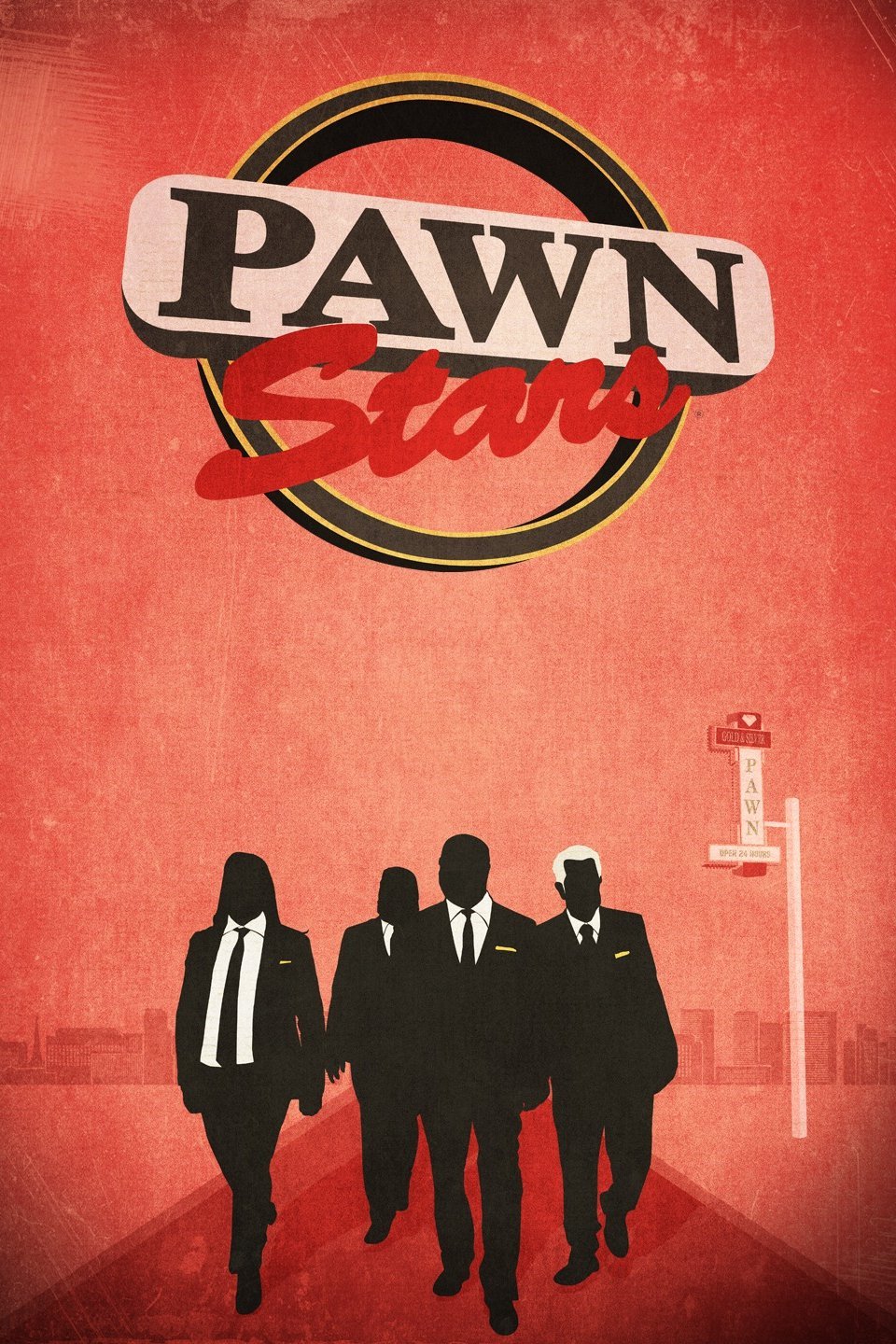 Pawn Stars is a reality television show broadcast on the History Channel. Filmed entirely in Las Vegas, Nevada it documents the lives and activities of a pawn shop called 'World Famous Gold & Silver.' It is a 24-hour pawn shop which opened its doors in 1989 and is operated by Richard Harrison also know as "Old Man," his son Rick and Corey aka Big Hoss. Also in and out is Corey's childhood buddy named Austin or Chumlee as he likes to be called. Pawn Stars was at one point the highest ranking show second to only Jersey Shore. Perhaps the most interesting part of the show is watching the staff interact with customers who bring all manner of artifacts to sell or maybe pawn. We love watching people haggling over the quoted price as well as discussing the history of an object.  But like all good reality shows the conflicts are juicy but remind you of the conflicts on American Chopper. The show has inspired a spinoff called American Restoration and another one called Counting Cars.
Pawn Stars is a reality television show for people who like doing business. If you fancy yourself a businessperson then below is how you can stream Pawn Stars online for free.
Watch Pawn Stars Online Using the Official History App or Website
You can stream all the episodes of Pawn Stars online for free via the History Channel app and the official website. Both will require that you log in using your subscriber credentials after which you can choose which episode you want to stream. Also, the latest episodes get updated right away. History has one of the best apps of all networks and recently won the Webby Award. The History app works on iPads, Android, and Windows devices. The app gives you the ability to stream on the go, but you cannot live stream the History Channel! If you want to live stream the History Channel, then there are other options below.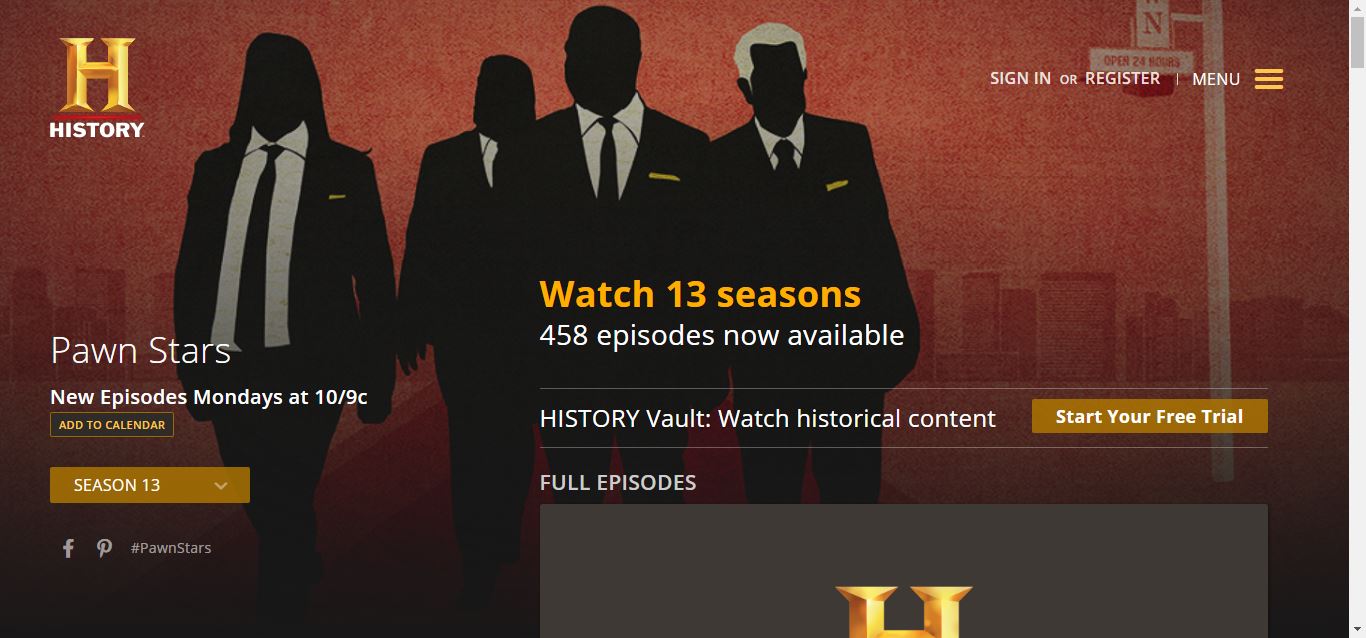 Live Stream Pawn Stars Online with Sling TV
Sling TV gives you live streaming access to the History Channel 24/7 along with over twenty-five other channels with the 'Orange' package which starts at just $20 a month. Being able to live stream History means that you'll be live streaming the latest episodes of Pawn Stars whenever it airs along with reruns of previous episodes. Not to mention the fact that you'll also be live streaming other channels like Disney, CNN, ESPN, etc. Having a Sling TV subscription is like having your device hooked up to a regular cable service thanks to the Sling TV app for iOS and Android devices.
Streaming Pawn Stars on Netflix, Hulu, and Amazon
Netflix recently signed a huge deal with History Channel which means that almost all of the network's shows are on Netflix including Pawn Stars. Perhaps only a few old History shows have not made it to Netflix yet.
Hulu does not have episodes of Pawn Stars. It seems that History's deal with Netflix included a clause that they would not share shows with Hulu.
Pawn Stars is available for download via Amazon Prime. Each episode costs a $2.99 or you can download a season for $24.99. We know it's a little expensive, but then again all episodes are in HD.
Other Methods of Streaming Pawn Stars Online for Free
We are not aware of any other ways of live streaming the show for free. However, we'd strongly advise that you don't piss off the FBI by trying to pirate the show via an illegal stream originating from Russia or China.
Last Updated on by Exstreamist