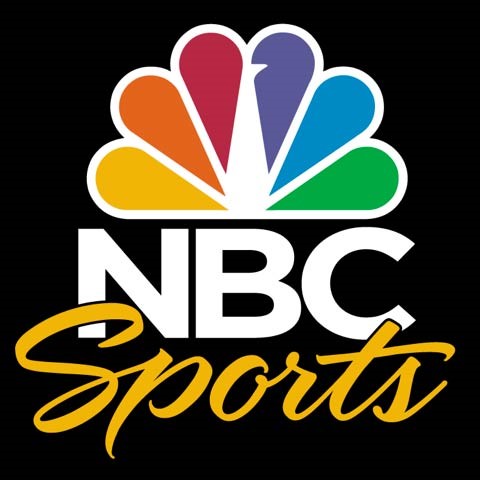 NBC Sports airs sports 24/7 across millions of homes in the US. Owned by the NBC Universal Television Group of NBC Universal, it broadcasts sports, mostly reruns and highlights of popular sporting events. It formerly operated as a service of NBC News, today it is known for broadcasting the NFL, Olympic Games, NHL, Notre Dame football, Premier League, PGA Tour, NASCAR, Triple Crown, Winter Olympics, Premier League amongst many others. It also airs programming from outside sources such as coverage of the Ironman Triathlon in the US. Comcast recently acquired NBC Universal and now forms the NBC Sports Group.
If fast paced, red-blooded sports are your thing, but you hate having a cable television subscription then here how you can stream NBC Sports online for free.
WE RECOMMEND: Watch NBC Sports Online with Hulu
Hulu now has a live streaming option that kicks the pants off the competition. Their live stream is smooth, high definition, and comes with an amazing free trial. Get access to NBC Sports here:
Stream NBC Sports Live on Sling TV
NBC Sports is one of the many sports channels you'll get access to when you subscribe to Sling TV. Sling TV is a cable alternative for the internet age. You are no longer expected to be in front of the television to enjoy the game. For $20 a month you get live access to NBC Sports which means that you can watch all games broadcast by NBC live and even the highlights when they are broadcast directly. Sling TV makes streaming NBC Sports for free a cinch!
Head over there now to check it out and sign up for the free seven day trial.
Stream NBC Sports Online for free via the NBC Sports Live Extra app
The NBC app has a pretty low satisfactory rating of 3 stars on average, but we had no problem using it. However, once installed on your Android or iOS device you can stream just about any sporting event, view highlights, scores, and discussions amongst other things directly via your mobile device. All you need to be sure of is to be connected to a broadband internet connection and have an active subscription to NBC Sports via your cable service provider. If you're missing any of these components especially the subscription, then installing the app is pointless because you'll not be able to stream any sporting event live.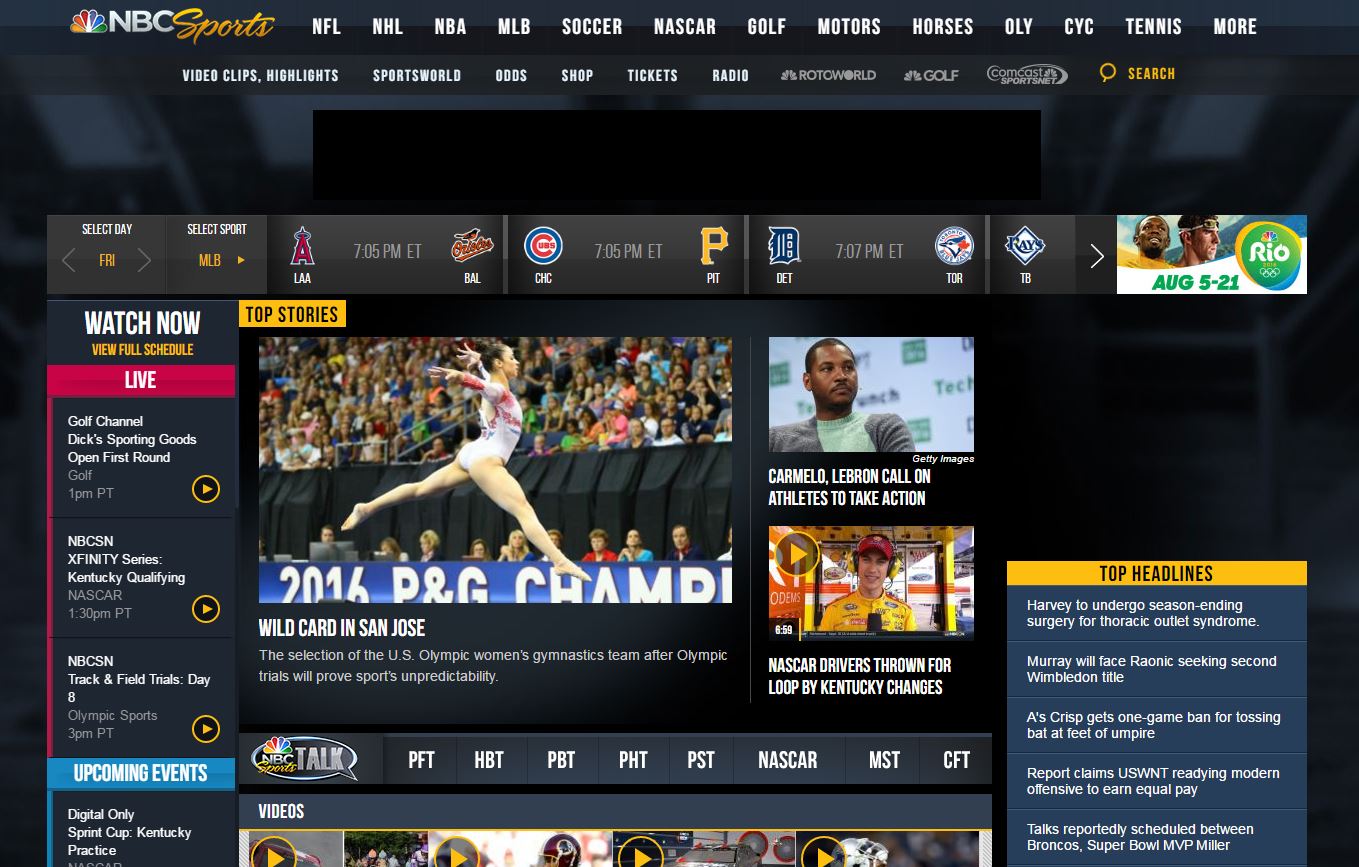 Watch NBC Sports Live Online with AT&T TV NOW
AT&T TV NOW is considered one of the best services by sports fans who want to stream their favorite soccer or NBA teams online. The serivce includes NBC Sports as part of its 'Just Right' bundle right along side other sports channels like ESPN and Fox Sports. Though the service starts at $35 a month you'll need to upgrade to the bundle. However, unlike regular cable AT&T does not demand a long term commitment and so NBC Sports fans can cancel their subscription whenever they want or let it expire. Click the button below to get a taste of streaming NBC Sports online.
Live Stream NBC Sports via fuboTV
fuboTV is another great way to live stream NBC Sports and other sports networks without having to deal with a local cable service. Subscriptions cost around $44.99 a month but fuboTV throws in the first 7 days for free. Plus, with dozens of apps for all common smart devices you'll never miss another great sporting event again! Click below to check out the service for free.
Is there any other way to stream NBC Sports online for free?
Well, we know of a few other ways via foreign websites, but since you're in the US, the Feds will be watching you. Breaching copyright law is a serious offense and can land you in prison or at best a hefty fine. Though if you're still hell bent on giving it a shot because you love prison so much just Google "free NBC streaming" …it's not hard to miss!
Last Updated on by Exstreamist