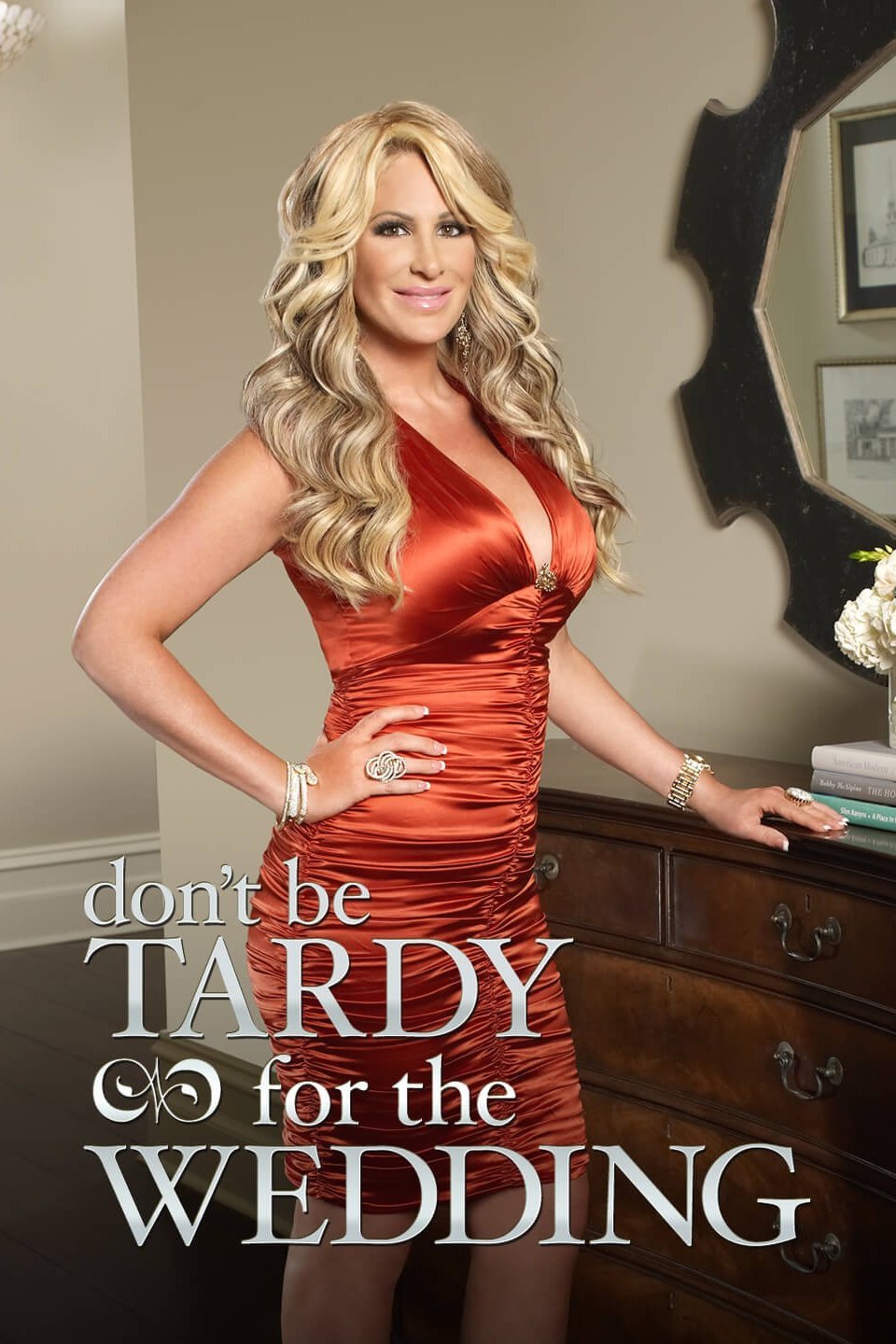 'Don't Be Tardy for the Wedding' is as you already might have guessed is a reality television series which originally premiered in 2012 on Bravo. It was the first spin-off from 'The Real Housewives of Atlanta.' The show closely documents the lives of Kroy Biermann and Kim Zolciak as they raise their family. The first season had the words "for the wedding" because it was all about getting married. However, starting from the second season, the title was reduced to "Don't be Tardy." The second season kicked off in 2013 and is mostly about Zolciak as she goes about adjusting to her new life and then moves on to The Real Housewives of Atlanta. You get to see how she constructs her dream home all the while living out of a townhouse as the family grows.
Getting married, raising a family and building a dream home is something we all want but 'Don't be Tardy' makes that fantasy a reality! You can't help but be a little envious of the couple. That said if you like feeling envious then below is how you can stream 'Don't Be Tardy' online for free.
Watch Don't be Tardy Online Using the Official 'Bravo Now' App or Website
Don't be Tardy can be streamed online for free using the official 'Bravo Now' app and the network's website. The Bravo Now app is compatible with most modern smartphones so whether you have an Apple device or an Android gadget you'll be able to stream for free. But the catch is you need to be a Bravo subscriber via your good old cable service provider. Bravo double checks your credentials by taking you to the service provider's website to log in! That said if you're not a subscriber there are other routes you can take!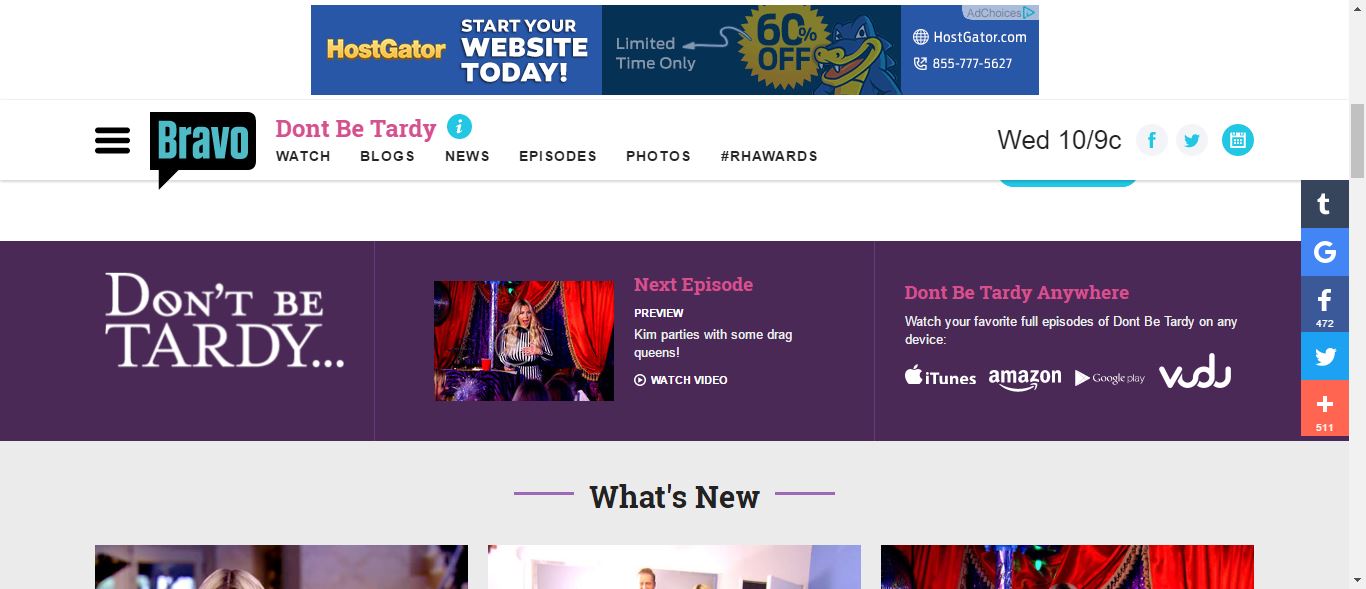 Live Stream Don't Be Tardy Online with Sling TV
Sling TV is home to dozens of channels which are streamed directly to a mobile device of your choice via the service's app. The Sling TV service is specially tailored to cord cutters so you can stream channels like Bravo, AMC, Syfy, CNN, ESPN directly to your mobile device. Since Bravo like all other channels are streamed live, all you have to do is to switch to the channel when 'Don't be Tardy' airs. So, yes it pays not to be tardy when you're watching live television on a mobile device! With the basic package starting at $20 a month and including Bravo what more can you ask for?
Streaming Don't be Tardy on Netflix, Hulu, and Amazon
We were not surprised when after frantically searching Netflix couldn't find a single episode of 'Don't be Tardy.' We were not surprised because Netflix does not have much of Bravo's programming anyways.
Hulu despite having other shows such as Top Chef does not have Don't be Tardy available for streaming. However, you can stream Don't be Tardy via Hulu but only if you connect with them via a partner cable service provider such as DISH, Grande Communications, BendBroadband, Suddenlink, etc.
Amazon Prime has all the seasons right up to season 5 available for download. However, Amazon charges you around $2.99 an episode or $14.99 for the entire season. On the up side its perfect for binge watchers.
Other Ways of Streaming Don't be Tardy Online for Free
We haven't come across any free methods that are legal. We strongly recommend that you don't try any free methods. If you're really broke, then visit Bravo's channel on YouTube where you can watch an episode for $1.99 without even subscribing.