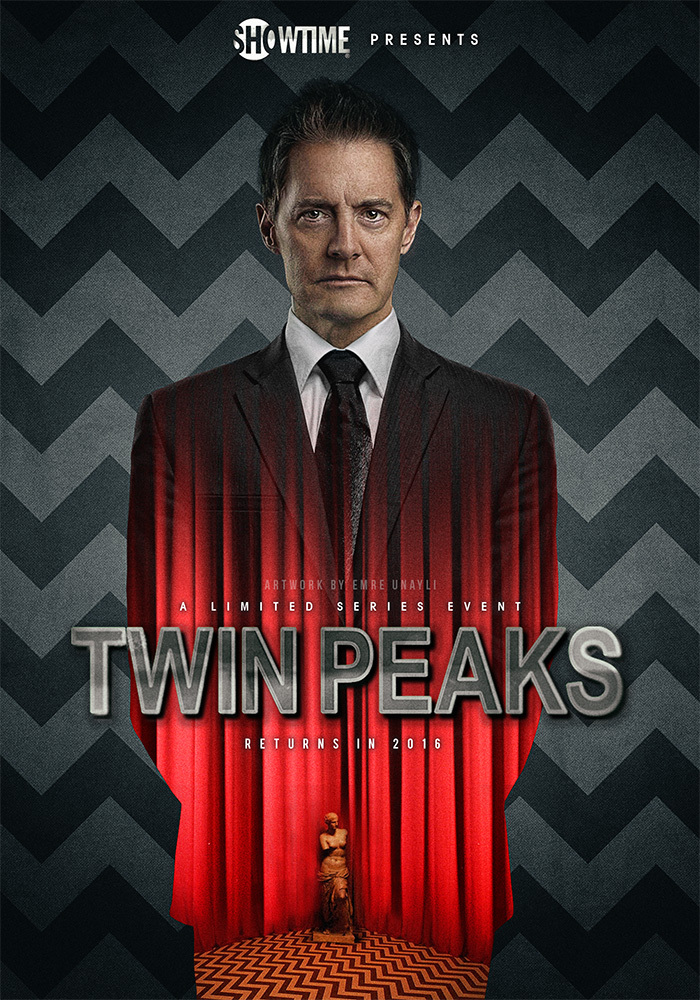 Twin Peaks is an American television series aired on Showtime. The series is created by David Lynch and Mark Frost and as it so happens is a continuation of the classic 90s Twin Peaks. Since most millennials will not remember the early 1990s, the show does take you through a bit of history just in case. In a nutshell, the residents of a somewhat quaint town towards the northwest called Twin Peaks are stunned when Laura Palmer, the homecoming queen was murdered. Now, the story continues 25 years later. Plus, watching the show in 2017 does not require that you be above 40. Twin Peaks stars a few of the original notable cast members like Kyle MacLachlan as Special Agent Dale Cooper.
If you were a fan of the original Twin Peaks and are still eager to know what happens next, then you shouldn't miss this miniseries. Below is how you can stream Twin Peaks online for free!
Watch Twin Peaks Online Using the Official Showtime Anytime App
The best official way to watch Twin Peaks online is via the official Showtime Anytime app available for iOS and Android devices. Once you've installed the app on your device, just log in using your, or a friend's subscriber' credentials. If you're not a subscriber, then the app will not work for you. But it goes without saying that subscribers can live stream Twin Peaks on the go with the app.
Live Stream Twin Peaks Online with Sling TV
Sling TV subscribers can stream live channels to their mobile devices and computers. However, despite Sling TV streaming dozens of channels like AMC, CNN, ESPN, etc. Showtime is not one of them. So, Sling TV subscribers may not be able to stream Twin Peaks live online.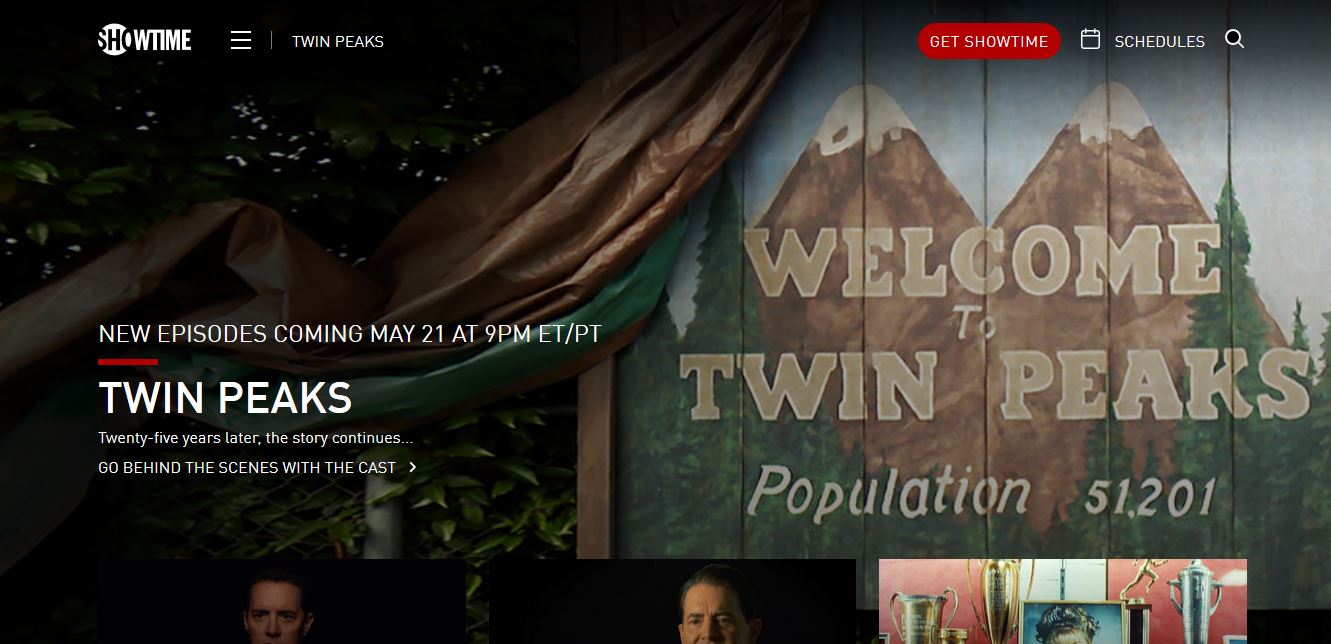 Live Stream Twin Peaks Online with AT&T TV NOW
AT&T TV NOW is an excellent live streaming service by AT&T. The service streams literally over a hundred television channels via their iOS and Android app. However, AT&T TV NOW subscribers cannot stream Twin Peaks because Showtime is not part of their lineup for now.
Stream Twin Peaks via the PlayStation Vue
The PlayStation Vue is another streaming service owned by Sony but not limited to PlayStation owners. The Vue app allows subscribers to stream shows like Twin Peaks on the go. However, with the PlayStation Vue, there is some good news and bad news. The good is that you can stream Twin Peaks because it live streams Showtime, the bad news is that it will cost you $75 a month for the Ultra package. But the Ultra package also buys you over a hundred other channels which make the price worth it!
Streaming Twin Peaks on Netflix, Hulu, and Amazon
Netflix will unfortunately not get Twin Peaks. Apparently, after most networks including Showtime pulled out their programming from the service, things have not been what they were.
Hulu will get episodes of Twin Peaks, and we say this because other Showtime shows like Billions have made it to the service. But it may be when the season starts to close perhaps.
You can download episodes of Twin Peaks from Amazon Prime. Granted it's expensive at $2.99 an episode, but it's a great option for anyone who wants to watch it in HD, and not rely on the bad Wi-Fi reception in their cubicle.
Other Methods of Streaming Twin Peaks Online for Free
Unfortunately, you can't watch Twin Peaks for free! Yes, you can use a pirate stream, but that will also get you arrested, fined and probably some jail time…so totally not worth it!
Last Updated on by Exstreamist